As known in the catalog I use to research these things, the posts shown here are Type 41S and Type 41T, S for Single and T for Twin. They first gained purchase in NYC on the Whitestone Bridge when it opened in 1939, hence their nickname, the Whitestones.
These posts were, in general, used on elevated parkways (on the surface, parkways usually got "Woody" posts). They may have made their way to some expressways, but by the time the Cross-Bronx, Deegan, Gowanus, etc. were built, their day was largely done. I recall them on the elevated Gowanus Parkway before it was turned into an expressway, and some samples survived on the Roosevelt Island Bridge till a couple of years ago.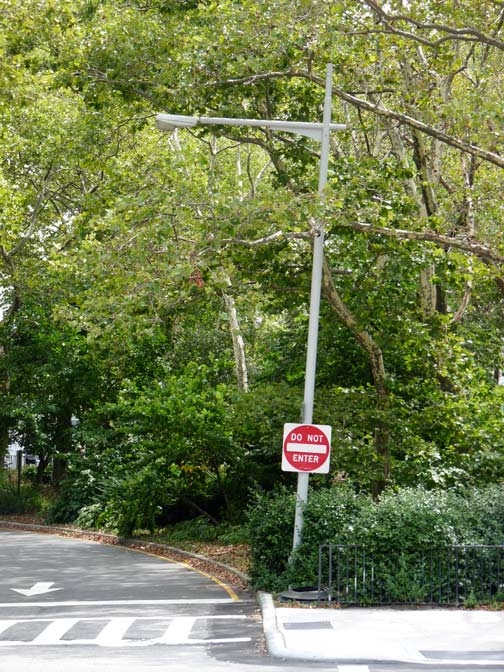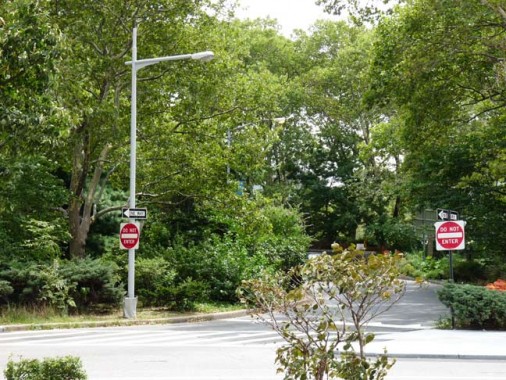 A nice pair of 'Stones at the Brooklyn Bridge exit onto Cadman Plaza West at Middagh Street. Until a few years ago, the second one had begun to list a little and I thought its days were numbered, but it seems to have been righted and given a new paint job.
These posts at first carried "Gumball" pendant luminaires, or cuplights, but modern lamps have now been affixed to the masts. The Roosevelt Island bridge 'Stones carried pendant bucket lamps.
A Type 41T at the Brooklyn Bridge entrance ramp at Sands Street, the new #1 World Trade Center and #8 Spruce Street Frank Gehry residential towers forming the backdrop. You will also find remaining 'Stones on the Manhattan Brooklyn Bridge off ramps.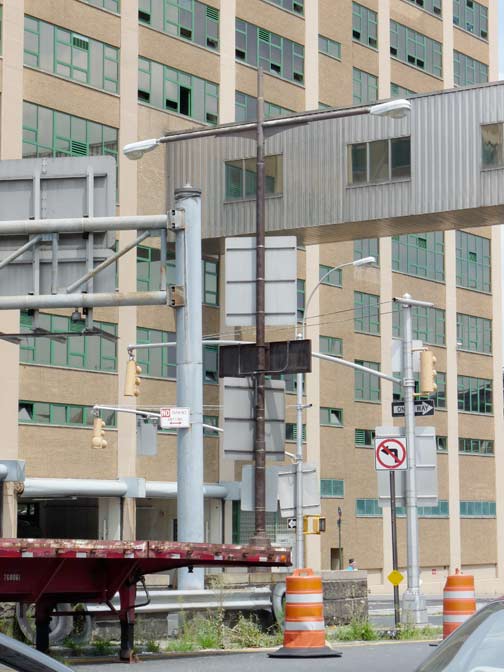 I've always avoided shooting this 41T at Sands and Pearl, since there's always an NYPD patrol car parked at the bridge entrance, looking for aberrant behavior, and my skulking, furtive nature would certainly alarm the officers. So, I snuck around to the other side and got the photo, out of sight of the cop car.
8/1/13