Thousands of NYC streets are named for people. Some are presidents — likely the more famed ones such as Washington or Lincoln. Often the practice is to develop a group of streets named by category, so in NYC we have flocks of streets named for astronauts, classical composers, NYC mayors, and vestrymen and other early officials at Trinity Church, the center of culture and politics in NYC's early days. For the sake of simplicity and expediency, when the Manhattan street layout grid was conceived and surveyed beginning in 1811, numbers ruled the day with east-west streets and north-south avenues, and letters A-D in the Lower East Side.
Brooklyn embraced the numbers game even more enthusiastically than Manhattan did — there are several systems of numbered streets there, including plain unsuffixed numbered streets and avenues in western Brooklyn, East, West, North and South numbered streets, as well as Bay, Beach, Flatlands, Paerdegat etc. numbered flocks of streets, and of course Avenues A-Z, which skips a few letters including the most popular one, E.
The Bronx once shared county-hood with Manhattan and continued its east-west numbering system across the Harlem River, with two north-south avenues, 3rd and Park, making it across the roiling waters. Still, both Brooklyn and the Bronx have vast neighborhoods where there are no numbers at all.
The Queens street nomenclature is simple — one set of numbered streets and avenues, unlike Brooklyn. Again, there are pockets of named streets here and there. Staten Island, which is very unlike the other four boroughs, uses mostly names.
But there's a small club of named streets in NYC that use both their honoree's first and second names as the only designation. Post 9/11/01, a growing practice has been to append a name as an addendum under the main name, either on a second street sign, or maddeningly, on the same sign (those Jewel Avenue/Harry Van Arsdale, Jr. avenue signs in Flushing are very hard to read).
Thus, I'm featuring here only through streets that use the 1st and 2nd names of the honoree. You'll occasionally find a plaza or park using both names, and you'll also find honorifics ("Mother" Gaston, Father Capodanno). They're not here. Occasionally a section of a street will be subnamed for a personality that lived there (Cruger Avenue/Regis Philbin Avenue; 16th Avenue/Vincent Gardenia Boulevard). They're not here.
If I went around photographing streets that fit this description in every borough, it'd take weeks without a car. Do I use Google Street View? You bet I do, and I enjoy it. I did tweak the images in Photoshop to make them more esthetically palatable.
So here's the list…
Bronx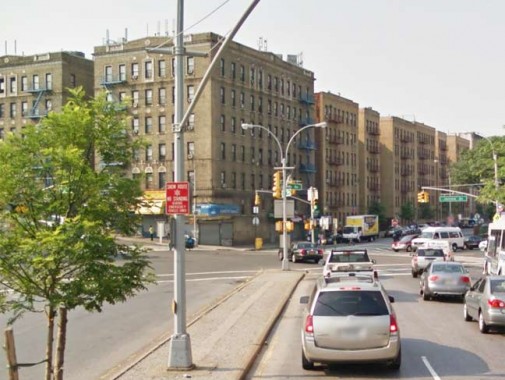 EDWARD L. GRANT HIGHWAY seen here at Jerome Avenue
It's one of the few streets in NYC designated "Highway" (Kings Highway is the longest and most famous). Formerly Boscobel Avenue, it was renamed in 1945 for a baseball player, but not a New York Yankee… Edward Leslie "Harvard Eddie" Grant played in the major leagues between 1905 and 1915 for the Phils, Reds and New York Giants, hardly a superstar but a workaday infielder. He was killed at Argonnes, France in October 1918, 3 years after his baseball career ended. Grant was the first major leaguer or ex-major leaguer to be killed in WWI action. In 1921, the Giants dedicated a plaque in the centerfield at the Polo Grounds in his memory; the plaque is duplicated at the Giants' present home, AT&T Park in San Francisco.
Grant Highway runs northwest from Jerome Avenue and 167th Street to University Avenue (Martin Luther King Boulevard) where it meets Washington Bridge.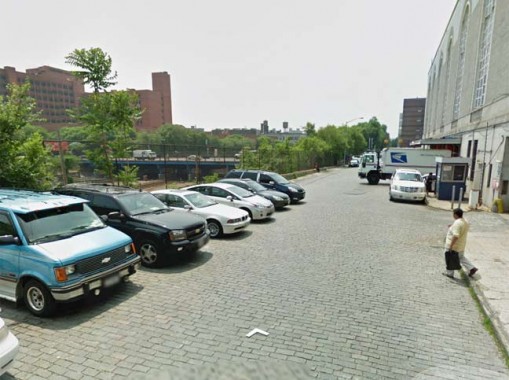 ANTHONY J. GRIFFIN PLACE (one block from East 149-East 150 Streets east of Grand Concourse)
When Spencer Place was laid out in the 1800s it ran between Main (East 144th) and Demnan (East 150th) Streets. The entire right of way still exists, but the section between 144th and 149th us now a private driveway, so only this northern section is open to traffic, on the east side of the main Bronx Post Office branch. It's completely paved with Belgian blocks.
Spencer Place had been named for the original colonial-era landowner, Robert Spencer Morris. State Senator Anthony J. Griffin was largely responsible for building this post office branch and it was renamed for him in 1936.
TIM HENDRICK PLACE, dead end at Broadway and West 236th Street, Kingsbridge
From the 1976 report designating the name change from West 236th Street:
LOUIS NIÑÉ BOULEVARD, from Southern Boulevard and Freeman Street northwest to Boston Road and Claremont Parkway), Crotona Park
Pronounced NEE-nyay, Louis Niñé Boulevard has nothing to do with the medieval French monarch, but he was the State legislator who represented the 79th Assembly for 12 years.
Mr. Nine specialized in legislation to provide housing for poor and middle-income families and to increase employment opportunities for minority groups.
He introduced bills that would have provided public housing for families with disabled children and measures that required schools to teach the electoral process. NY Times
Born in Mayaguez, Puerto Rico, Assemblyman Niñé graduated from Fordham and died at the young age of 60 in 1983. The former Wilkins Avenue was renamed for him in 1985.
The above photo shows the 4-lane Louis Niñé Boulevard running through a pleasant area of tract houses with front lawns. It was lined with apartment houses and tenements until they were all torched and burned by arsonists in the late 1970s.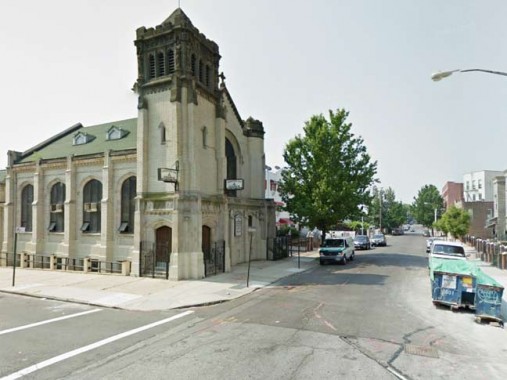 REV. JAMES A. POLITE AVENUE (seen here at Chisholm Street near Crotona Park; runs from Dawson Street in Longwood and zig zags north to Freeman and Bristow Streets)
Longwood and Crotona Park East have a very strange interlocking street pattern seen nowhere else in the city, as if the 19th-century developers were bored and needed something interesting to do. The Rev. James A. Polite Avenue is in the heart of the pattern; it approaches Prospect Avenue from the south, never quite meets it, and then runs northwest away from it. Seen here is the medieval-looking Caldwell American Methodist Episcopal Zion Church. This is another part of the Bronx that had to be rebuilt from scratch, for the most part, after arsonists torched huge amounts of acreage in the late 1970s. Presidential candidates Carter and Reagan both toured the damage, which is surreal to see at this remove.
In 1981 Stebbins Avenue was renamed for the Rev. James A. Polite, a longtime pastor of the Thessalonia Baptist Church, an impressive brick pile that still stands on the avenue north of East 163rd Street.
Honorable mention: Dr. Theodore L. Kazimiroff Boulevard
In an unprecedented move, in 2011 the DOT decided to remove the name of Bronx historian and archaeologist Kazimiroff from the northernmost section of Southern Boulevard running through Bronx Park, restoring the Southern Boulevard name, citing difficulties the Post Office and NY Botanical Gardens were having in recognizing the new name, which never caught on. The boulevard bore the doctor's name from 1981-2011.
Brooklyn
THOMAS BOYLAND STREET (seen here at Linden Boulevard; runs from Broadway and Halsey Streets in Bedford-Stuyvesant south to East 98th near Ditmas Avenue)
Though there are still a few Hopkinson Avenue signs here and there, for the most part this two-lane north-south route mostly bears Thomas Boyland street signs. Leonard Benardo and Jennifer Weiss, authors of Brooklyn By Name, report that Boyland was a two-time State Assemblyman representing the district before his death at age 39.
Thomas Boyland (1942-1982), [was] a charismatic and fiercely independent State Assemblyman from Brownsville who dedicated his life to public service. Boyland was born in Memphis, Tennessee, one of thirteen children. He graduated from Philander Smith College in Little Rock, Arkansas, and studied in graduate programs at Hunter College and Syracuse University before receiving a master's degree in education from New York University. During the 1960s, Boyland spent nearly five years in East Africa working as a volunteer with the Peace Corps. NYC Parks
The Kennedys of Brownsville [NY Times]
The new name displaced that of Francis Hopkinson (1737-1791), a signer of the Declaration of Independence from New Jersey. Scholars say he played a substantial role designing the American flag.
MALCOLM X BOULEVARD (seen here at Broadway; runs from Broadway and Pulaski Street south to Fulton Street at Utica Avenue
It took 20 years before a street was renamed for Malcolm X (né Little), the Nebraskan civil rights leader assassinated in the aftermath of his resignation from the Nation of Islam at the Audubon Ballroom in Harlem in 1965. Reid Avenue, named for colonial-era landowner Philip Reid (who is buried in nearby evergreens Cemetery) was changed to Malcolm X Boulevard in 1985. Soon after, the boulevard was connected to Utica Avenue when traffic engineers created a connection at Fulton Street.
Elsewhere in NYC, Lenox Avenue was subtitled Malcolm X Boulevard in Harlem, while a brief stretch of 97th Street in East Elmhurst, Queens, his residence just before his death was subtitled for him.
REV. MARTIN LUTHER KING, JR. PLACE (between Marcy and Tompkins Avenues, south of Park)
Though there are much longer avenues in NYC sub-named for the great civil rights leader (125th Street in Manhattanville and Harlem and University Avenue in the western Bronx) this is the only street that bears his full name only. It's a relatively obscure one-block street in eastern Bedford-Stuyvesant. It does have an important distinction:  it was the first street in NYC named for Dr. King, who was murdered on April 4, 1968 in Memphis, TN; it was renamed in 1974.
Ironically its old name, Floyd Street, marked the only street in the area named for a signer of the Declaration of Independence from New York, William Floyd (1734-1821). The William Floyd Parkway in his adopted home of Brookhaven in Suffolk County will have to suffice. His descendants include guitarist/singer David Crosby and former Massachusetts Governor William Weld; Abraham Lincoln was a distant cousin.
On google images, I found a pleasant and rather unaltered 3-story house midblock.
Another "Signer" was relegated to the disappeared when Stone Avenue, named for Marylander Thomas Stone, was renamed for community leader and Heritage House founder Rosetta "Mother" Gaston in 1981.
JACKIE ROBINSON PARKWAY (from Jamaica and Pennsylvania Avenues at Highland Park northeast to the confluence of the Grand Central Parkway and Van Wyck Expressway; seen here at Jamaica Avenue)
In many ways Jackie Robinson was the most compelling player in major league baseball history. He was selected by Brooklyn Dodgers owner Branch Rickey to break the MLB color barrier in 1947 (no African-American had been employed by a major league team since at least 1901, the beginning of the "modern era" of major league ball) after a sterling athletic record at UCLA, where he had lettered in track, football, baseball and basketball. Rickey needed a can't-miss prospect, as well as a person who would be able to endure the inevitable racial nonsense that would arise in a sport where many players were from the deep South.
Robinson was a five-tool player who hit for average, and power (averaging 16 home runs per year),  possessed above average speed, and excellently threw and fielded his position (second base for his early years). Advancing age and diabetes slowed him down in 1956 and 1957; the Dodgers traded him to the Giants, who like the Dodgers were moving to California, but Robinson chose to retire. Jackie Robinson passed away in 1972, shortly after addressing a World Series crowd in Cincinnati. He is interred in Cypress Hills Cemetery, through which passes the parkway later named for him. In 1997 his uniform number, 42, was retired by every major league team, except for players already wearing it; the last one, legendary Yankee reliever Mariano Rivera, retired in 2013.
No borough-wide memorial had been named for him until 1997, when upon the 50th anniversary of his ascension to the Dodgers, New York State designated the entire route of the Interboro Parkway in his name.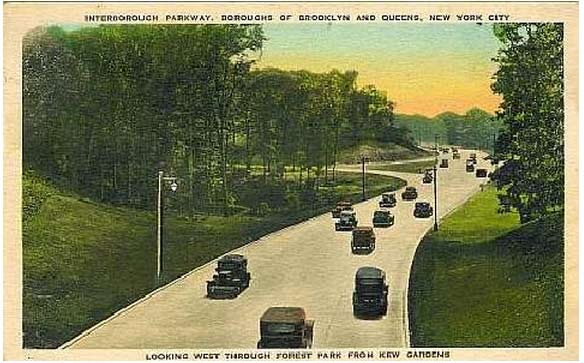 The Interborough Parkway, opened in 1935 and seen in this 1940 postcard view, was Robert Moses' second grand parkway project in the five boroughs (the first was Grand Central Parkway). It passes mostly through the Cemetery Belt separating Brooklyn and Queens, and while the parkway necessitated some disinterments and reburials, Evergreens Cemetery historian Dario Daddario told me it passed through a relatively un"populated" area of Evergreens and hence, there were few upheavals necessary. I have a cache of photos showing some intricate stone bridges used by the then-narrow parkway within the cemetery grounds, but Daddario tells me the last of them were removed a few years ago.
By 1987, the Interboro, built for moderate traffic, had proven inadequate for the fast and furious traffic of the modern age, and modern lighting and "Jersey" concrete barriers were installed. Its occasional sharp curves still make the Jackie a little hair-raising at times.
Manhattan
MARGARET CORBIN DRIVE (runs in a loop route past The Cloisters in Fort Tryon Park, beginning and ending at Fort Washington Avenue at Margaret Corbin Plaza above West 190th Street)
Sanna Feirstein in Naming New York:
Plucky and brave Margaret Corbin followed her Revolutionary War soldier husband from Pennsylvania to Fort Washington. At the pivotal battle that too place at the fort in 1776 her husband was killed and, [undaunted], Margaret Corbin took his place, (wo)manning a cannon until wounded. She became the first female pensioner of the United States and was granted a yearly suit of clothes and the cash equivalent of a half-pint of liquor monthly for her trouble. Fittingly, she was buried at West Point with full military honors. The thoroughfares were named for her in 1977.
FREDERICK DOUGLASS BOULEVARD (continuation of 8th Avenue/Central Park West from West 110th Street north to the Harlem River Drive past West 155th Street)
On September 3, 1838, Frederick Douglass successfully escaped slavemaster William Freeland by boarding a train to Havre de Grace, Maryland. He was dressed in a sailor's uniform and carried identification papers which he had obtained from a free black seaman. He crossed the Susquehanna River by ferry at Havre de Grace, then continued by train to Wilmington, Delaware. From there he went by steamboat to "Quaker City" (Philadelphia, Pennsylvania) and continued to the safe house of abolitionist David Ruggles in New York; the whole journey took less than 24 hours. wikipedia
Frederick Douglass (1818-1895) later wrote of his arrival in New York:
"I have often been asked, how I felt when first I found myself on free soil. And my readers may share the same curiosity. There is scarcely anything in my experience about which I could not give a more satisfactory answer. A new world had opened upon me. If life is more than breath, and the 'quick round of blood,' I lived more in one day than in a year of my slave life. It was a time of joyous excitement which words can but tamely describe. In a letter written to a friend soon after reaching New York, I said: 'I felt as one might feel upon escape from a den of hungry lions.' Anguish and grief, like darkness and rain, may be depicted; but gladness and joy, like the rainbow, defy the skill of pen or pencil."
The stretch of 8th Avenue north of West 110th was renamed for Douglass in 1977.
HENRY HUDSON PARKWAY (the name begins officially at West 72nd Street: the parkway parallels the Hudson River into Riverdale in the Bronx, where it then runs northeast and north. At the city line in Van Cortlandt Park it becomes the Saw Mill River Parkway)
From Robert A. Caro's The Power Broker:

 Of all the hundreds of miles of public works that Robert Moses was building in New York City during the 1930's, the one whose creation most clearly manifested the same extraordinary capacities he head displayed on Long Island was the project that arose from the first and longest-held of his dreams, the dream of the "great highway that went uptown along the water" and of the great park alongside that had made him exclaim to Francis Perkins in 1914, staring from the deck of a Hudson River ferryboat at the muddy wasteland below Riverside Drive: "Couldn't this be the most beautiful thing in the world?"
The Parkway, along with the magnificent Henry Hudson Bridge, were among Robert Moses' first great parkways in New York City, along with the Grand Central and Interborough. Henry Hudson Parkway and Bridge were constructed, along with Riverside Park, from 1933-1937.
Henry Hudson (c. 1560/70s – 1611) was an English sea explorer and navigator in the early 17th century. After several voyages on behalf of English merchants to explore a prospective Northeast Passage to India, Hudson explored the region around modern New York City while looking for a western route to Asia under the auspices of the Dutch East India Company. He explored the river which eventually was named for him, and laid thereby the foundation for Dutch colonization of the region.
Hudson discovered a strait and immense bay on his final expedition while searching for the Northwest Passage. In 1611, after wintering on the shore of James Bay, Hudson wanted to press on to the west, but most of his crew mutinied. The mutineers cast Hudson, his son and others adrift, and the Hudsons, and those cast off at their side, were never seen again. wikipedia
ASSER LEVY PLACE, East 23rd-25th Streets near FDR Drive
Asser Levy Place runs for just the length of 2 blocks, from East 23rd to 25th Streets west of the FDR Drive. For a short street, it is unusually wide. It was originally laid out as part of Avenue A; parts of the avenue run intermittently from the East Village north to Harlem and are known as Avenue A, Asser Levy Place, Sutton Place, York Avenue, and Pleasant Avenue depending on what part of town you're in. Asser Levy was one of the first Jews in the New Netherland, arriving from Brazil in the 1650s.
The centerpiece of Asser Levy Place is a magnificent bathhouse constructed in 1908. In the mid-to late 1800s, NYC's population increased dramatically in the era before running water and workable plumbing — good hygiene was an unattainable dream and communicable disease ran rampant. Thus arrived the idea of pubic bathhouses; they began to appear in 1901. The 23rd Street Bathhouse (later Asser Levy Bathhouse) was designed by architects Arnold W. Brunner and William Martin Aiken and the design was based on those of Roman baths of the early Anno Domini period. It was honored as a NYC Landmark in 1974. It now serves as a recreation center and swimming pool in the warm months.
Probably the largest building in NYC based on a Roman bath was the first Pennsylvania Station that stood from 1910-1963.
Asser Levy one of NYC's first Jewish settlers. Governor Peter Stuyvesant tried to bar him from the city militia, but Dutch West India Company directors in Amsterdam upheld Levy. The city renamed this piece of Avenue A for him in 1954.
COLONEL ROBERT MAGAW PLACE (one block from West 181st-183rd Street just east of Fort Washington Avenue)
Revolutionary War hero Colonel Robert F. Magaw claims a one-block street from West 181st-183rd Street (182nd is skipped) west of Bennett Avenue, and a very old plaque on the corner of West 181st commemorates the Philadelphia lawyer who commanded Fort Washington during a British attack on northern Manhattan in 1776 but was forced to surrender. The British occupied the island until the war ended in 1783. When the street was mapped in the 1910s and laid out in the 1930s it was apparently briefly called Fort Washington Place and occupies the old position of the driveway to the estate of newspaper publisher J.G. Bennett.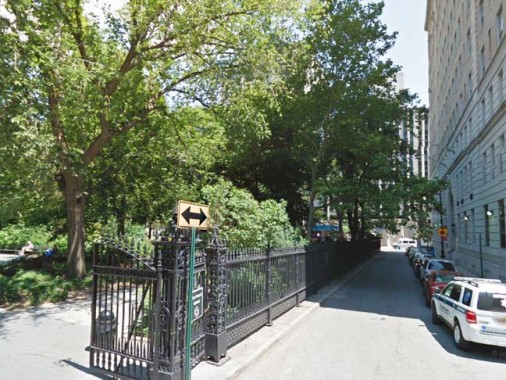 NATHAN D. PERLMAN PLACE, east side of Stuyvesant Square from East 15th-17th Streets
The former Livingston Place was renamed for the Congressman and president of adjoining Beth Israel Hospital (1887-1952).
Unlike southern Manhattan's other large squares like Washington, Union and Madison, Stuyvesant Square is bisected by an avenue – 2nd (though Robert Moses was thwarted on his plan to connect 5th Avenue and West Broadway through Washington Square in the 1950s). The square lies on both sides of the avenue between East 15th and 17th Streets.
It's most New Yorkers' assumption that Stuyvesant Square was named for the Director General of New Netherland, Peter Stuyvesant, especially since Gertrude Vanderbilt Whitney's 1941 bronze of Peg Leg Pete is the centerpiece of the park's western section. However, in 1836, a descendant, Peter Gerard Stuyvesant, the co-founder of the New-York Historical Society, and his wife, Ann Rutherford, decided to "donate" the space, selling it to NYC for $5.00. The square was not to open to the public until 1850–in fact, it took a lawsuit by P.G. Stuyvesant to get the city to stop dragging its feet on development. Stuyvesant Square underwent two large-scale renovations in the 1930s, as part of the Depression-era Works Progress Administration, and again in the 1980s, after decades of the usual neglect.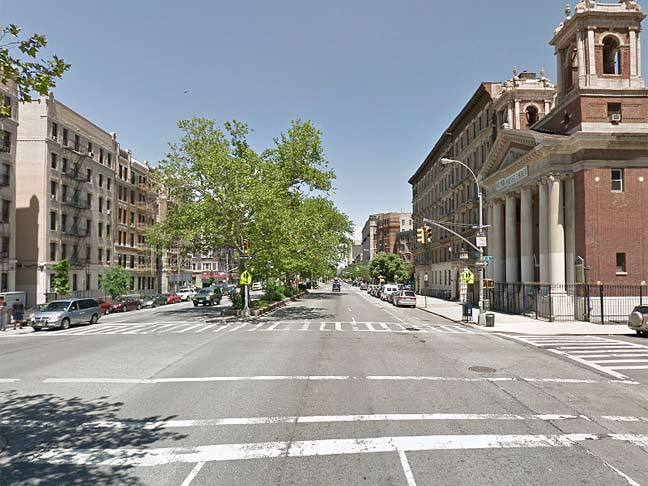 ADAM CLAYTON POWELL BOULEVARD, formerly 7th Avenue from Central Park North (West 110th Street) north to the Macombs Dam Bridge at West 155th Street
7th Avenue above Central Park was renamed in 1974 for the flamboyant and charismatic politician (1908-1972) who served 11 terms in the House of Representatives; in 1945 he became the first African-American from NYS elected to the House) and was the first black member of the City Council. After losing his seat and winning it back, Powell chose to retire to the island of Bimini, where he died in 1972.
During his congressional service, Powell served on a number of committees and continued to agitate for African-American human rights, calling for an end to lynching in the South and Jim Crow laws. He angered Southern segregationists, including those within his own party, by integrating congressional restaurants, recreational facilities and press stations; critiquing anti-Semitism; and advocating for independence for African and Asian nations. In 1956, Powell went against party lines to support Republican Dwight D. Eisenhower's presidential campaign, though he later critiqued Eisenhower for his conservatism on civil rights issues.
In 1961, Powell became chair of the House Committee on Education and Labor. The special group was able to create an unprecedented array of legislative reforms, including a minimum-wage increase, educational resources for the deaf, funding for student loans, library aid, work-hour regulations and job training. Biography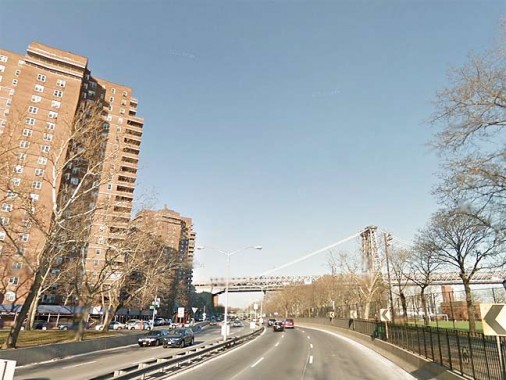 FRANKLIN DELANO ROOSEVELT (FDR) DRIVE, along the East River from Montgomery Street and the South Street Viaduct north to the Triboro (RFK) Bridge, where it becomes Harlem River Drive
The East River Drive began construction as a ramp to the Triboro Bridge in 1936 and was gradually expanded south, eventually connecting with the Brooklyn-Battery Tunnel and West Side Highway in a tunnel underneath Battery Park, with final completion in 1966, though renovations have been done periodically since then.
It was renamed for the late FDR, elected President for 4 terms beginning in 1932, shortly after his 1945 death.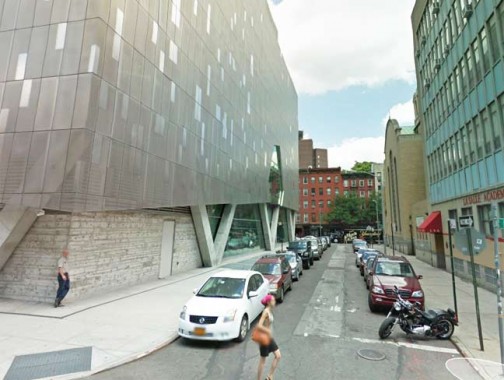 TARAS SHEVCHENKO PLACE, between East 6th-7th Streets east of Cooper Square
Taras Shevchenko (1814-1861) was a revered 19th century Ukrainian writer, painter, artist and political activist. The East Village near Cooper Square has long been a Russian/Ukrainian enclave. The former Hall Place was renamed for Shevchenko in 1978, though a Hall Place sign has mysteriously reappeared on East 6th.
The avant-garde Cooper Union Arthur Nerken School of Engineering faces Shevchenko Place to its west, with the Lasalle Academy on its right side. The short blokck looks much different from its early days, when tenements lined both sides.
ROBERT F. WAGNER SENIOR PLACE (runs along the south side of the Al Smith Houses and the Brooklyn Bridge ramps between Pearl and South Streets)
Named for a US Senator and father of the three-term NYC Mayor in the 1950s and 1960s (1877-1953). He was born in Prussia and immigrated with his family to the US in 1885.
[Wagner] graduated from the City College of New York in 1898 and from New York Law School two years later. Wagner joined the Tammany Society and became a staunch Democrat. In 1904, he was elected to the State Assembly, and was a major supporter of the reform policies of Governor Alfred E. Smith (1873-1944).
Wagner was first elected to the U.S. Senate in 1926. Over the course of four terms, he co-sponsored several important pieces of legislation. These include: the Wagner-Peyser Act, which created the United States Employment Service and later became part of the Social Security board; the Wagner-Connery Act, which established the National Labor Relations Board (NLRB); and the Wagner-Steagall Act, which set up the United States Housing Authority (USHA), forerunner to the Department of Housing and Urban Development (HUD). Wagner championed social causes in the Senate until 1949, when his health forced him to retire. He died four years later at the age of 75. NYC Parks
Queens
GUY R. BREWER BOULEVARD (seen here at Liberty Avenue; runs from Jamaica Avenue at 163rd Street south to Rockaway Boulevard at 150th Avenue in Brookville)
Guy Brewer (c. 1904 – 1978) was an American politician who served in the New York State Assembly between 1969 and 1978. He was one of the first African-Americans to be elected to political office in the New York City borough of Queens, and the first African-American to serve as Majority Whip in the Assembly. 
In the Assembly, Brewer championed several local issues. He opposed one proposal by the U.S. Department of Agriculture to build an quarantine facility for sick animals in St. Albans, Queens, and another to construct an industrial facility on the site of Springfield Park inSpringfield Gardens. Neither of these were built. He was in favor of capital punishment, was pro-choice, and advocated a policy of open admissions at the City University of New York. He was a critic of government welfare policies that he viewed as accelerating urban decay in the area. wikipedia
In 1982 the entire length of New York Boulevard in Jamaica and Springfield Gardens was named for him. Originally New York Avenue, it is one of the oldest roads in southern Queens.
HORACE HARDING EXPRESSWAY (seen here in Flushing Meadows-Corona Park where it passes the New York State Pavilion) is the official name of the Long Island Expressway between Queens Boulevard and the NYC Line just east of Little Neck Parkway.
As early as the 1920s, a road called Nassau Boulevard extended from Queens Boulevard in Elmhurst east through Flushing, Bayside and Little Neck. In the 1930s, Nassau Boulevard became Horace Harding Boulevard, named for a prominent banker who was actually more of a railroad executive than a motorcar buff, though he did financially support the construction of the road that bears his name.
The Horace Harding Expressway section follows the path of Horace Harding Boulevard, which was named for Horace J. Harding (1863–1929), a finance magnate who directed the New York, New Haven and Hartford Railroad and the New York Municipal Railways System. Harding used his influence to promote the development of Long Island's roadways, lending strong support to Robert Moses's "great parkway plan". Harding also urged construction of a highway from Queens Boulevard to the Nassau County Line, in order to provide better access to Oakland Country Club, where he was a member. After his death, the boulevard he helped build was named for him. Horace Harding was not related to the former President Warren G. Harding. wikipedia
From 1953-1958 traffic czar Robert Moses built the Long Island Expressway along the route of Horace Harding Boulevard. Amazingly the name has been retained till the present.
FRANCIS LEWIS BOULEVARD (seen here at the Horace Harding Expressway and St. Francis Prep High School) runs between the Cross Island Parkway in Whitestone and Hook Creek Boulevard in Rosedale.
Francis Lewis (1713-1802) was a Welsh merchant who emigrated to Whitestone, then part of Flushing, in 1734. In the 1750s he entered politics, serving as a member of the New York Provincial Congress, and was later elected as a delegate to the NY Continental Congress in 1775. His mansion was destroyed by the British the following year, aware he supported the patriots' cause. Lewis was the ony signer of the Declaration of Independence from Queens County and is alos remembered by Brooklyn's Lewis Avenue.
In the 1930s, when Cross Island Parkway was under construction, an already-extant road named Cross Island Boulevard was renamed Francis Lewis Boulevard. The road was extended south of Jamaica by renaming a number of previously-existing roads.
Morgan Lewis (1754-1844), son of Francis, served in the Revolutionary War and the War of 1812; in between, he was NYDS Attorney General, a State Supreme Court justice, and NYS Governor. Lewis Avenue in Bedford-Stuyvesant, Brooklyn and Lewis Street in Manhattan's Lower East Side are named for Morgan Lewis.
Staten Island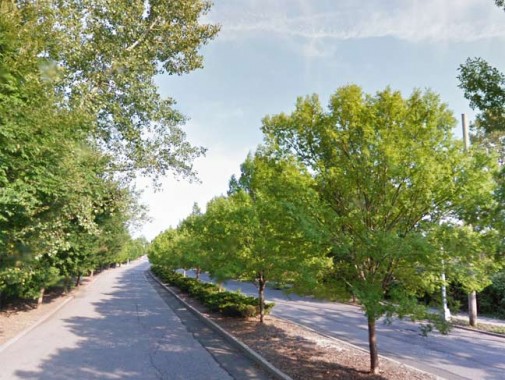 EDWARD CURRY AVENUE (between South Avenue and Chelsea Road)
A relatively new route, center-median'ed, tree-lined Edward Curry Avenue connects South Avenue with the still-rural Chelsea Road in the far-off Bloomfield section on the island's far west. It was constructed when the Corporate Park of Staten Island and the adjoining Teleport were built in the 1980s.
The complex is run by entrepreneurs/hoteliers Lois and Richard Nicotra; a route within the corporate park is called… Lois Lane.
Edward Vincent Curry (1909 – 1982) was a member of the New York State Assembly (1949–1952), a New York State Senator (1955–1956) and a member of the New York City Council (1958–1978). Curry was a member of the Democratic Party.
Curry was born on June 18, 1909, in Staten Island, New York. He served in the U.S. Navy during World War II, and was a member of the American Legion, Forty and Eight, Veterans of Foreign Wars and Elks.
Curry's 1948 campaign for the New York State Assembly made the establishment of a free college for Staten Island his primary objective. Curry's victory improved higher education on Staten Island. In 1954, he was elected to the New York State Senate. In 1956, he lost his senate seat to John Marchi, who would go on to serve a record 50 years as a New York State Senator. In 1957, Curry was elected to the New York City Council, where he represented Staten Island for the next 20 years. wikipedia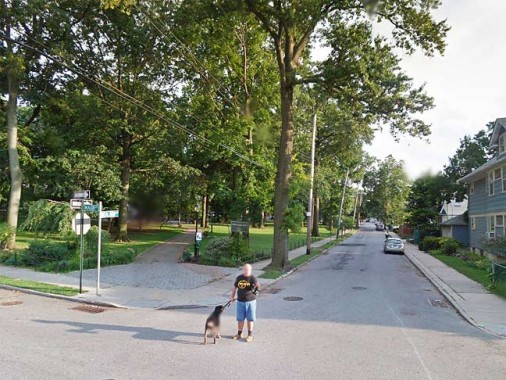 NEAL DOW AVENUE (here at Maine Avenue and Westerleigh Park; runs north-south from College avenue to Seward Place in Westerleigh)
Neal Dow Avenue is one of two streets that bear the full names of prominent figures in the 19th Century Prohibition movement, in the middle of a small mid-Island town called Prohibition Park. Developed in 1887 by the National Prohibition Campground Association, Prohibition Park boasted narrow, brick streets and one-family houses, some of them in ornate Victorian style, many of which have survived.
Neal Dow (1804-1897) was a Civil War general on the Union side and ran for President on the Prohibition Party ticket in 1880. losing to James Garfield.  His mansion is a museum and can be found in his birthplace, Portland, Maine, where he was elected mayor in 1851 and again in 1855.
In 1855, rumors began to circulate that Dow was storing a large supply of alcohol at city hall. Although this was subsequently ruled to be intended for distribution to the city's medical community, a judge was compelled to investigate and to issue a search warrant. A suspicious crowd numbering perhaps 2000 assembled outside city hall on June 2, the anniversary of statewide prohibition, among them his enemies from the city's sizable Irish immigrant community, who generally opposed the ban on alcohol. A melee soon broke out and militia were called upon to restore order. When the mob refused to disperse, Dow ordered the militia to fire. One man was killed and seven were wounded. This incident has become known as the Portland Rum Riot. wikipedia
CLINTON B. FISK AVENUE (here at The Boulevard; runs north-south from College and North Avenues south to Watchogue Road)
Fisk (1828-1890), a second Civil War general, was born in upstate Livingston County, NY, though he became a businessman in Coldwater, MI and later, St. Louis, MO. Fisk also ran for President for the Prohibition Party in 1888, losing to Benjamin Harrison.
The Prohibition Party is still extant and has fielded a candidate in every Presidential election since 1872. Earl Dodge ran for President 6 times for the party from 1984-2004.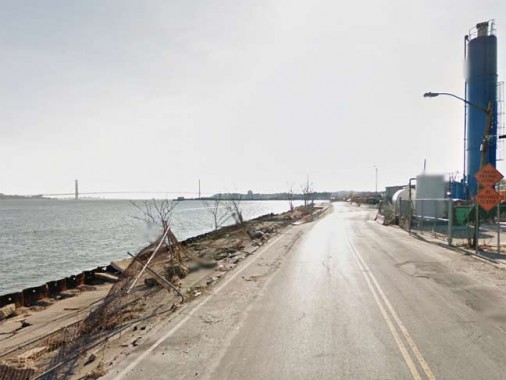 MURRAY HULBERT AVENUE runs along the Staten Island waterfront at the Narrows in Tompkinsville from Victory Boulevard south to Front Street
US Congressman from 1914-1918 Murray Hulbert (1881-1950) served as President of the New York Board of Aldermen (today's City Council President) under John "Red Mike" Hylan and briefly stepped in for Hylan during an illness in 1921. He served as Commissioner of Docks and Director of the Port of New York from 1918-1921, which likely explains the presence of a Murray Hulbert Avenue along the waterside.
DANIEL LOW TERRACE, from Hamilton and Crescent Avenues south to Corson Avenue in St. George
The Ambassador Apartments at 30 Daniel Low Terrace at Belmont Place is an Art Deco intrusion into the comfortably 1890s St. George. It features a surfeit of blue, orange and gold terra cotta ornamentation, and dig the interplay of dark and light brickwork. Paul Newman and Martin Sheen have lived here, and Sheen's son, Emilio Estevez, was born here, but even if there were no star power, it would still be a prime attraction.
Daniel Low was a prominent Staten Islander in the 1850s. "The First United Independent Christian Church of Staten Island was organized at the home of Minthorne Tompkins in Stapleton, February 19, 1851, by the election of Dr. A. Sidney Doane, Minthorne Tompkins, Daniel Low, F.S Hagedorn, william Emerson… as trustees." History of Richmond County, NY, 1887  
DENNIS TORRICELLI SR. STREET, between Lyman Avenue and School Road northeast of Tompkins Avenue. 
No documentation exists on the World Wide Web regarding Mr. Torricelli, but I imagine he was a prominent figure in the Little League ballfield that borders the short street, which used to be a section of Summer Street.
Have I forgotten somebody? Quite likely. Fill me in.
11/17/13