By SERGEY KADINSKY
Forgotten New York Correspondent
The story of New Brighton Village Hall is one of neglect, inaction and despair. New Brighton Village Hall was constructed in 1871 by English-born architect James Whitford. The three-story brick building featured a mansard roof that exemplified the French Empire style of the time.
Following New Brighton's absorption into Greater New York in 1898, the building served a variety of civic functions and gradually deteriorating over the decades. Although it was landmarked at the early year 1965, soon after the landmarks law was passed, it did not reverse the building's demise.
In October 1971, the city auctioned the building and it was acquired by Martin Luther King Heritage House for $26,000, a nonprofit which planned to reopen it as a community center. Lacking the funds, the vacant building went through a series of private owners until February 2004, when the Department of Buildings ruled that the building was unsafe enough to warrant its demolition.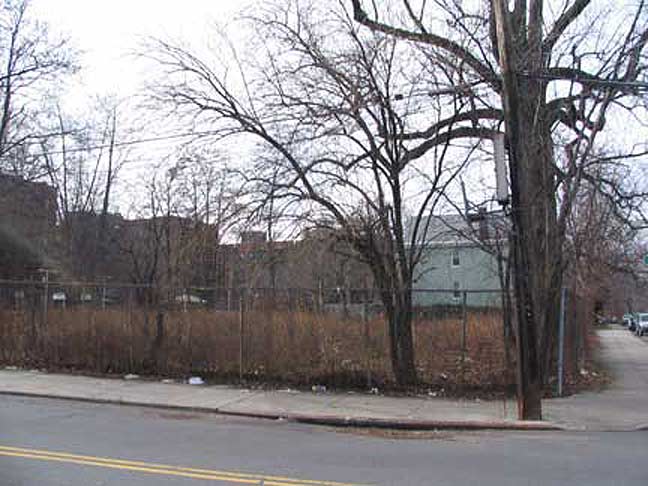 The city then donated the plot to the Sisters of Charity for to build fifty-nine units of subsidized low-income senior housing. SLCE Architects was selected to design a residence that would honor the history of the site.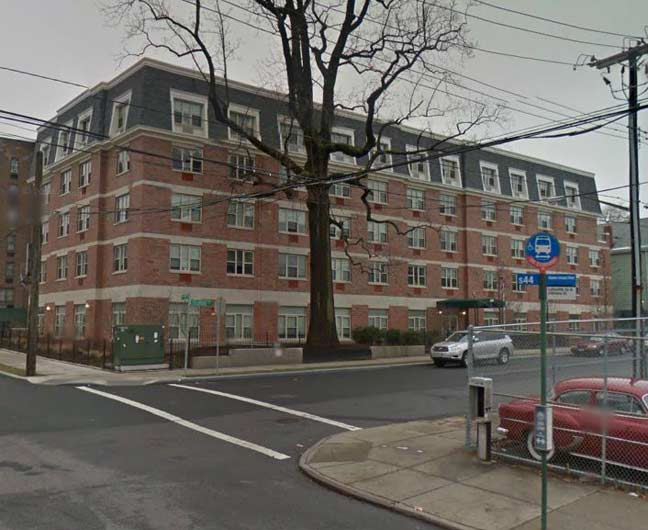 What emerged was Lafayette Manor, which opened its doors in October 2012. Its namesake is Lafayette Avenue.
1/3/15