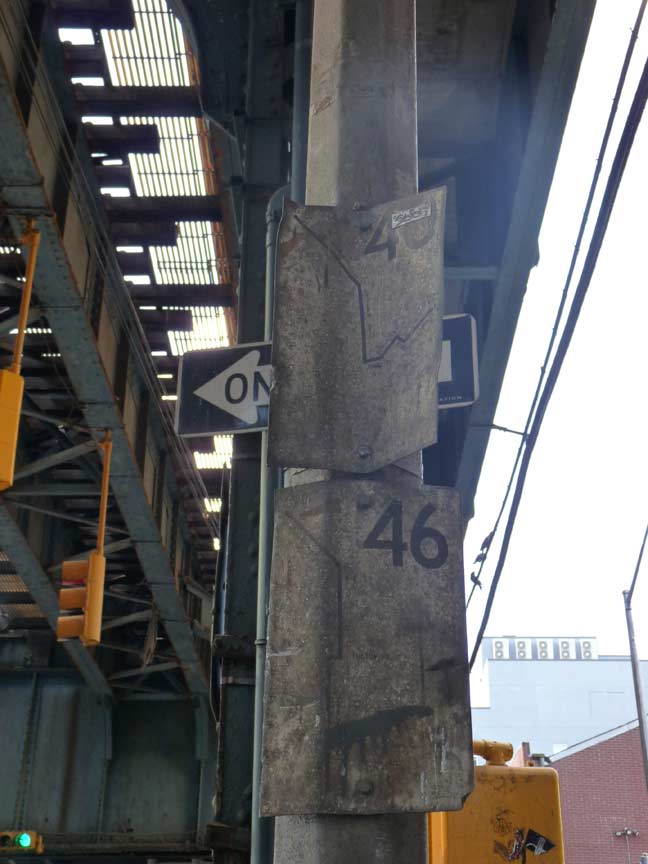 One of the earliest efforts by the Transit Authority (today's MTA) to provide signage indicating bus routes were these very simple white signs showing the route number in large type and the routes with black lines; these first appeared in the 1960s.
Today, most bus stops have route indicators in large, round signs with expected times of arrival and indicated routes in boxes mounted in 10-foot high posts.
As I've been saying for some time, you find all kinds of interesting things under elevated trains, and these signs, one for the B46 and another for the now-discontinued B40 routes, are found on a lamppost just east of Broadway and Hooper Street, now illegible from steel dust and grime.
11/18/15