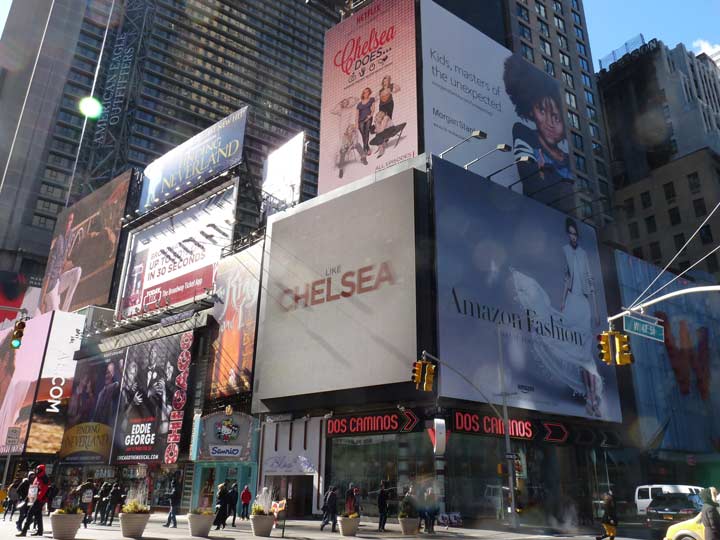 During recent scuttlings in the Midtown area, I passed right through Times Square, a place I'm rarely spotted, because in general, crowds don't much interest me. This particular morning the temperature was below zero and had struggled to ten above by midday, and thus the crowds were a bit diminished, but by no means absent.
I made sure to pass by one particular building on the southwest corner of 7th and West 47th, directly across from Duffy Square and the discount Broadway theatre TKTS booth. What's so special about this one building?
The corner building, after all, is somewhat new — it was built around 2000. The building just south of it, however, is very, very old. Though both of them support a number of advertising billboards, the southern building is inscribed with an ad for J.A. Keal's Carriage Manufactory, from the days in the late 1800s, when this area was home to a number of carriage manufacturers and stables for equines. Back then, Times Square was called Longacre Square after a London neighborhood specializing in the same thing.
2/15/16