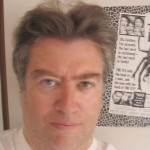 Webmaster Kevin Walsh was born in Brooklyn while Elvis Presley was just getting popular. Walsh graduated from St. Francis College and obtained a certificate from the Center of the Media Arts. He began initial prep for Forgotten New York in 1998 and the site launched March 26, 1999. FNY's purpose is to highlight neighborhoods, objects and aspects of New York City that have gone ignored or unnoticed by other guidebooks, websites, and articles.
FNY has been profiled in all of NYC's daily newspapers, and has been mentioned by name in columns by the New York Times' Christopher Gray and David Dunlap and by the New York Sun's Francis Morrone. It has twice been named to the Village Voice's Best of NYC list. It has also been cited by PC Magazine's Top 99 "Undiscovered" websites. For its 20th anniversary, Kevin and FNY were profiled in the New York Post (Hana Alberts) and AMNY (Lisa Colangelo). Forgotten New York won the first annual Outstanding Website award from the Guides Association of New York City in 2015. I appeared on Frank Morano's Other Side of Midnight radio show on WABC on May 9, 2022.
---
FNY Correspondent Christina Wilkinson is a 5th generation native of Maspeth, Queens. As Chair of the Juniper Park Civic Association's Committee to Save St. Saviour's Church, she led a citywide educational effort about the importance of the Richard Upjohn-designed chapel and the historical figures connected to it. The battle drew the public's attention toward inequities in the landmarking process. In 2007, she founded the Newtown Historical Society and has been its president ever since. Currently, Christina is the communications officer for the COMET civic association (Communities of Maspeth and Elmhurst Together) and is actively involved in many community issues.
---
FNY Correspondent Gary Fonville was born in New Bern, NC on February 10, 1952 and entered the NYC Public Schools in 1958 but only attended for two years.He attended SUNY at New Paltz, graduating in 1975. After graduation, married wife Rebecca and worked in the educational field until 1982. In October, 1982 he began working for the NYCTA as a Bus Operator and worked in that capacity until October, 2003 when health issues forced him to be reclassified to the position as a TPPA (Transit Property Protection Agent). His new hobby, photography, came about by being a contributor to FNY and snapping many photos in the process.
---
FNY Correspondent Sergey Kadinsky was raised in Queens and works as an analyst at NYC Parks Department and adjunct professor of history at Touro College. He is the webmaster of Hidden Waters Blog, and his book Hidden Waters of New York City was released by Countryman Press in 2016.
---
FNY logo designer Steve Soldwedel is a web developer and graphic artist living in Brooklyn. He received his BA in Journalism from Michigan State University and a Master of Arts in English (Creative Writing) from the City College of New York. A snapshot of his work can be found at soldwedel.net
---
I'd be remiss if I didn't list illustrator Danny Hellman, whose caricature of your webmaster (left) has appeared occasionally on this site, as well as on my Facebook and Huffington Post pages in the past. Danny's art has appeared in dozens of magazines and publications over the last thirty years.
FNY would also like to thank Adam Kizer, who designed the site's present appearance, our partnership with the Greater Astoria Historical Society, and Michael Synan of Open Wave Digital, who provides monthly hosting.