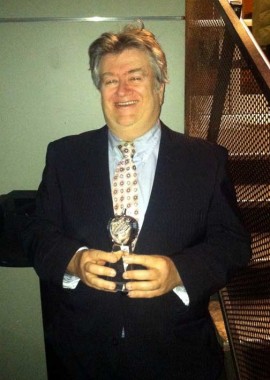 I'm honored and humbled (by the way, why do people say "I'm humbled" when they win an award? About twenty years ago, I was truly humbled at a bus stop at Nostrand Avenue and Avenue R when a miscreant winged an apple out of a moving bus window and it hit me in the coconut) because Forgotten New York is the first-ever recipient of Outstanding New York City Website by the Guides Association of New York City.
FNY has been associated with GANYC since 2012. The Guides Association of New York City is New York's only organization representing licensed, professional New York City Sightseeing Tourist Guides. It's also one of America's oldest guides associations.
The awards ceremony, at a packed Leonard Nimoy Thalia Theatre at Symphony Space, Broadway and 95th Street, March 2, 2015, attracted the cream of NYC-based websites, authors, tourguides, historians, restaurateurs, and many others who contribute to NYC's status as the world capital of tourism. Among other winners were the Bowery Boys podcast and longtime New York Times Streetscapes columnist Christopher Gray.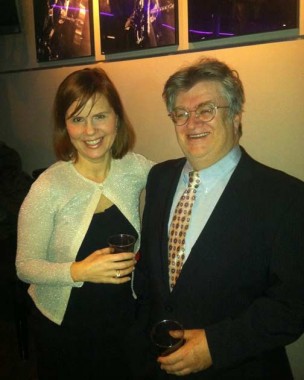 The first recent photographs of the webmaster, flapping jowls and all, were occasioned at the ceremony. My guest was my dear friend and fellow Greater Astoria Historical Society board member, DeeAnne Gorman, a renowned singer in her spare time.
3/3/15