Follow me and I'll take you to where the superannuated ads of Brooklyn still lurk.
Need a room for a quickie? Well, you can't get one at the Majestic Hotel and Fulton and Bond anymore, but when you could, the price couldn't be beat, $3 for a single and $5 for a double.
No doubt, the hotel was so named for its proximity to the still-extant Majestic Theater.
Anyone remember Admiral Cigarettes? This sign can still be seen on Fulton Street near Patchen Avenue.
Livingston Street used to be home base for prosthetic devices and orthopedic shoes, apparently.
Things go better with coke, especially if you have a coal burner to go with it.
Visible from the Nostrand Avenue Long Island Rail Road station on Atlantic Avenue.
Here was a Glasser & Sons Clothiers ad, located on Utica Avenue and Empire Boulevard.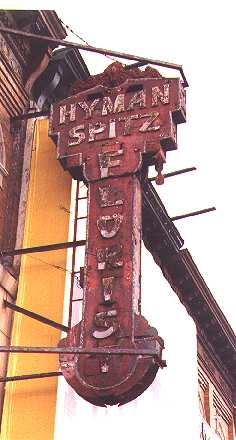 A long-dated sign for the Hyman Spitz Florist at Pitkin near Rockaway Avenue. The florist later went out of business in 2004 after 105 years.
Nearby on Pitkin, an ad for 1010 WINS, a news radio station since 1965 when it supplanted Murray the K and rock and roll.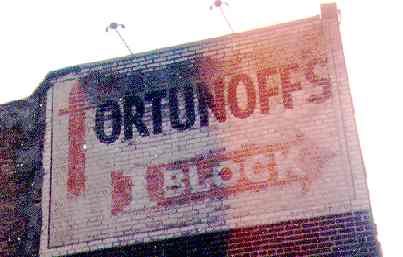 Fortunoff's, the upscale Long Island store, got its start over 90 years ago as a dry goods concern in East New York, Brooklyn, at Pennsylvania and Livonia Avenues, and here's a sign from (probably) the 1950s, when it was still there. Fortunoff's went bankrupt in 2009 but has since operated as an online business.
Ever Ready Furniture, Quincy Street near Broadway in Bedford-Stuyvesant.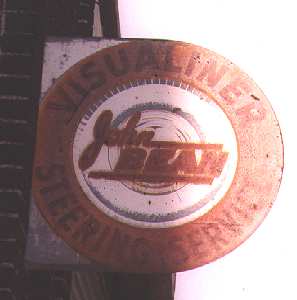 Madison Street near Reid Avenue (Malcolm X Boulevard), auto repairs.
Many factories, many of them marked 'Gair" after the man who invented corrugated cardboard, are still found in DUMBO between the Manhattan and Brooklyn Bridges, and many still retain their painted signs.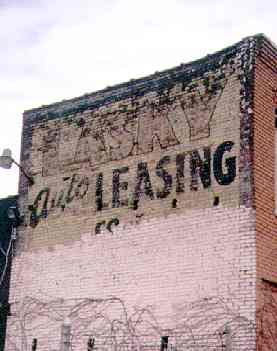 Lasky Auto Parts, Engert Avenue near Manhattan Avenue, Greenpoint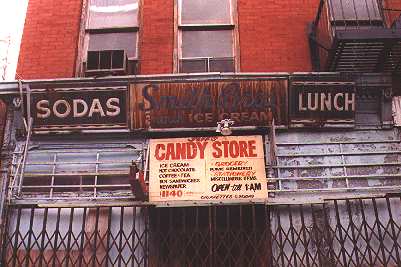 Ancient storefront on Bedford Avenue near Madison Street. And I thought Smith Brothers only made cough drops!
At 4th Avenue and 96th Street in Bay Ridge you can still make out this ad for the old Brevoort Savings Bank of Brooklyn.
When I was a kid the nearest one was on 86th St. between 4th and 5th; it's now one of the ubiquitous HSBC's.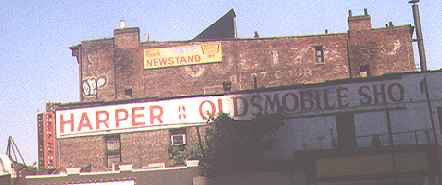 A daily double at Myrtle and Flatbush: a now-defunct Oldsmobile showroom (the Oldsmobile imprint is itself about to become extinct after nearly a century), as well as a much older ad that says Goetz something. Presumably no relation to the subway shooter.
5th Avenue and 23rd Street, Park Slope. Diet Rite Cola is still around, though not as common in NYC as it had been.
Thanks to Gary Fonville, who took most of the pictures on this page.
1/14/01