New York City has, in decades past, been well protected from foreign attack by two large forts in Queens, one at its southern coast (Fort Tilden) and the other at its northernmost point (Fort Totten).
FORT TILDEN, on the western edge of the Rockaway peninsula, was conceived when the USA entered World War I in 1917 as a coastal artillery protector with cannons as long-ranged as any battleship afloat at the time. It was designed to keep an attacking force far enough out at sea to prevent a bombardment of communication, manufacturing and shipbuilding facilities, all the while training National Guardsmen who would man these guns in times of emergency.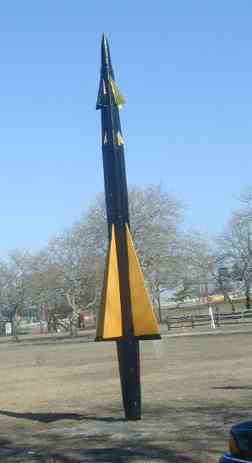 Above we see a deactivated Nike missile mounted in front of the fort's Building One, Ryan Visitor Center. The center has served as a barracks and later, as a hospital during WWII and finally, as the fort's headquarters.
Such missiles can intercept a target in the stratosphere at twice the speed of sound at a range of 18-23 miles.
The fort became part of the Gateway National Recreation Area in 1974.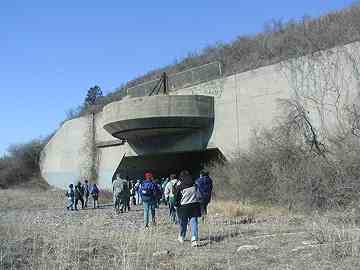 Fort Tilden's main armament, as first conceived in 1924, were two 16-inch cannon known collectively as Battery Harris. Originally, these guns were placed out in the open and were able to turn a full 360 degrees to a range of 28 miles. This allowed them to reach as far as Long Island Sound, but their primary raison d'etre was to prevent attack from the east and south.
In 1939, as World War II broke out, it was considered prudent to cover the battery with a covering of thick concrete. The reason for this was twofold:
–It would prevent the battery from being turned on New York City in case of a successful foreign raid on Fort Tilden.
–It would also largely prevent the guns from being taken out in an air attack.
The concrete canopies were completed in 1942.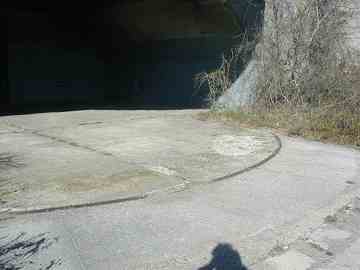 The track that allowed the battery to turn 360 degrees can be seen clearly here.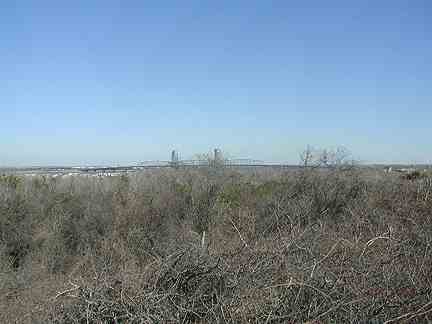 A staircase has been constructed to allow visitors to view a 360-degree panorama of NY Harbor from the top of Battery Harris. Here we see the Marine Parkway (Gil Hodges) Bridge.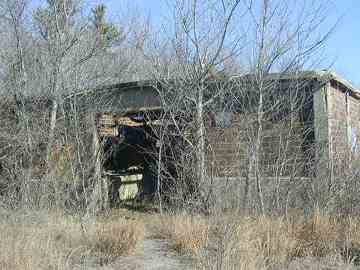 Magazines were installed at intervals in Fort Tilden. These were ammunitions storehouses connected by a standard gauge railway to a wharf on Rockaway Inlet, at which supplies would be unloaded.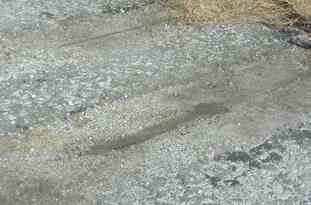 The remains of the Fort Tilden railway can be seen faintly in some of the roads, as well as a few railroad ties. This railroad was not connected in any way to the LIRR Rockaway Branch (later absorbed by the NYC subway) in the 1950s.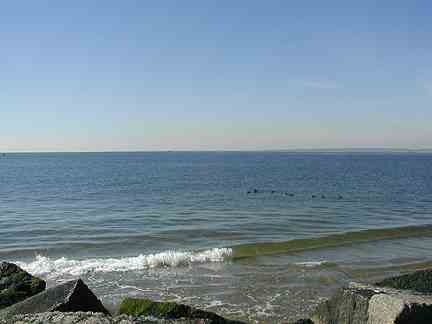 Not an official part of Fort Tilden, but a private community known as Breezy Point, a pristine beach stretches out 3 and one half miles west to the tip of the Rockaway Peninsula.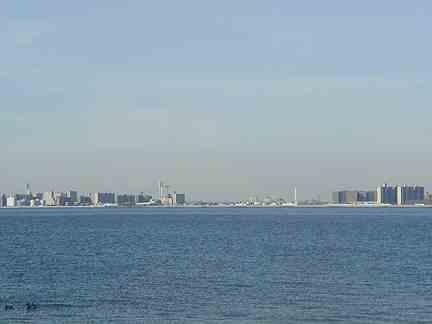 From the tip of the peninsula we can see Coney Island. Faintly, the Verrazano-Narrows Bridge is in the background at left, while in the center, near the bridge's right-hand tower, is the Coney Island Parachute Jump. The white shaft in right center marks Astroland. The Luna Park and Trump Village housing projects are at right.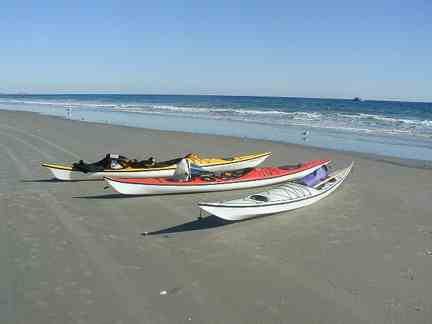 Kayaking is a favorite occupation in Breezy Point year-round.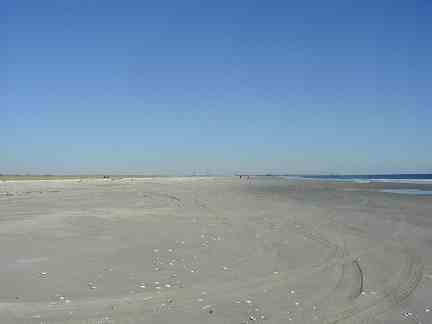 Admittedly, I shot this in February 2002, but a couple of miles of nearly unpopulated beach is a strange sight in NYC. Yet, large parts of the Rockaway Peninsula are undeveloped and feature empty beaches, crumbling boardwalks, and empty lots and streets. Breezy Point is a well-kept, private community but the reality of all that empty beach to the east is regrettable.
2/16/02