BY GARY FONVILLE
Forgotten NY correspondent
Streetcars criscrossed the five boroughs like cobwebs. The Third Avenue Railway controlled most trolleys in the Bronx. The company was profitable for many years. But by the 1920s, the city's Board of Transportation wanted the trolleys to be replaced by a large-scale bus system. With this in mind, a bus subsidiary was formed to petition for a system of lines in the Bronx. It was successful, and by 1942 it would become the world's largest diesel bus fleet. For the trolley system, it was the beginning of the end. By 1948, all the trolleys were gone to be replaced by buses. It has been alleged that General Motors and an unspecified tire company conspired to speed the trolleys' demise.
Looking SE at White Plains Road & 233 Street in Wakefield, Bronx directly below IRT station.
East 161st Street looking west toward Grand Concourse. [2017 update: the bricks and tracks have been removed or paved over]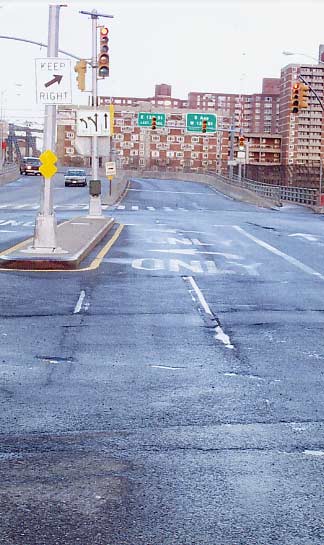 West 138th Street looking west at Major Deegan Expressway. Tracks crossed bridge to probably go across 135th Street as does today's BX33 bus line.
Meanwhile in Brooklyn…
Fulton Street and S. Portland Avenue in 1929. By 1942 the trolleys and the el would be gone. Brooklyn Trolleys, James Greller and Edward Watson
Fulton Street, looking east at Washington Avenue; RIGHT: Looking west at Fulton Street & Franklin Avenue.
The 25 ran on Fulton until its abandonment in 1941.–ed.
LEFT: Broadway and Conway Street looking west. Directly under Eastern Parkway Station for J train. Likely a part of the 52. –ed. RIGHT: St. John's Place looking west at Nostrand Avenue. Tracks follow today's B45 bus route. The 5 ran on St. John's Place, where it intersected the 44 at Nostrand. –ed.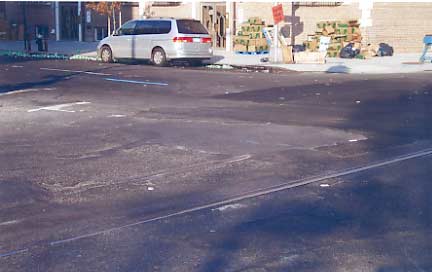 Flushing Avenue and Bedford Avenue looking northeast. Flushing Avenue was repaved in 2008-2009 and the tracks removed.
Gold Street (here called Albee Square) between Fulton Street & Willoughby Avenue looking north in Downtown Brooklyn. Formerly the province of the #21. –ed.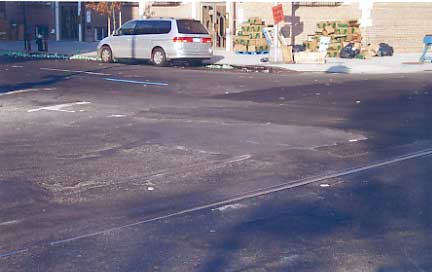 Lorimer Street at Harrison Avenue in Williamsburg, Brooklyn. (where the 48 ran –ed.)
Gary Fonville is an MTA employee and former bus driver.
Page completed Feb. 25, 2006