While meandering through eastern Bushwick, dazed by the unbearable 80-degree heat in the late summer of 2011, I was pleased to find something I hadn't previously known about: the almost-garishly turned out Engine 252 on Central Avenue at Covert Street, which is also covered in red paint, something also guaranteed to attract. When Bushwick was burning down in the post-blackout years of 1977-1985, this firehouse was called on innumerable times to douse neighborhood fires. The squad also lost six members on 9/11/01.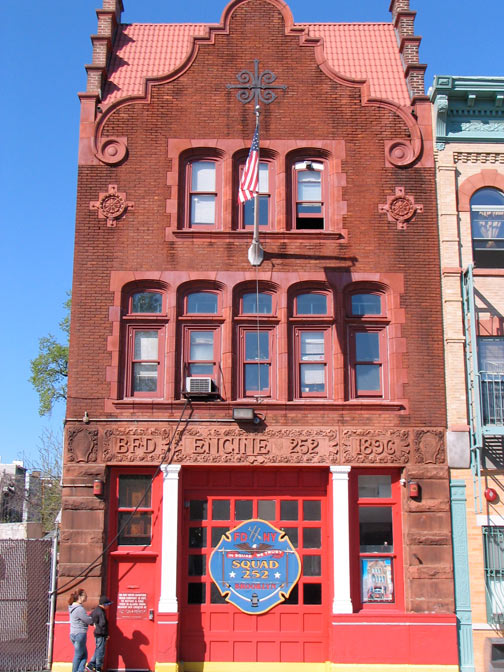 The Brooklyn Fire Department commissioned a new firehouse for Engine 52 here in 1895, and the famed Parfitt Brothers architects designed the firehouse, featuring a Flemish Revival stepped roof and front gable. Engine 52 opened for business in 1897. For 22 years the firehouse employed horse-drawn wagons for calls; mechanized equipment was adopted in 1919. The firehouse joined the FDNY in January 1898, after Brooklyn consolidated into Greater New York.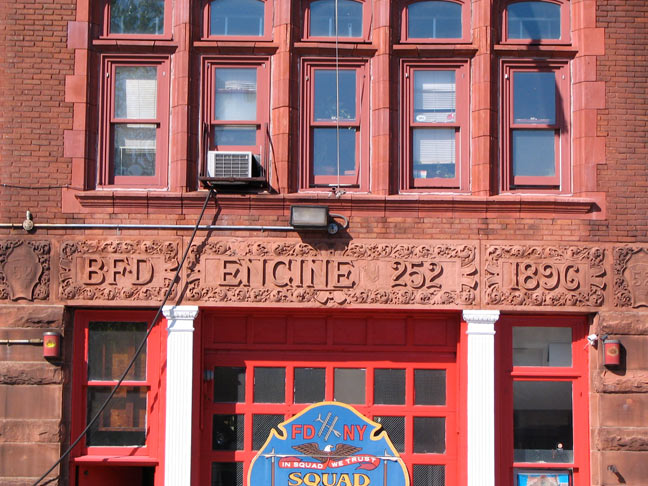 A close look at the shields on either side of the "Engine 252" entablature will reveal the number 52. The firehouse was established as BFD Engine 52, became Engine 152 on 12/1/1899 to avoid confusion with another FDNY Engine 52, and became Engine 252 on 1/1/1913 when Brooklyn and Queens fire companies adopted the numeral "2" as a prefix.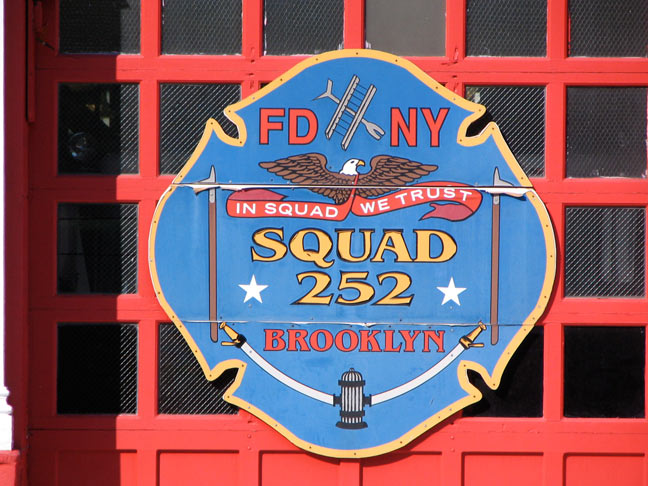 Finally, on 6/28/1998 Engine 252 joined the FDNY's Special Operations Command and became Squad 252.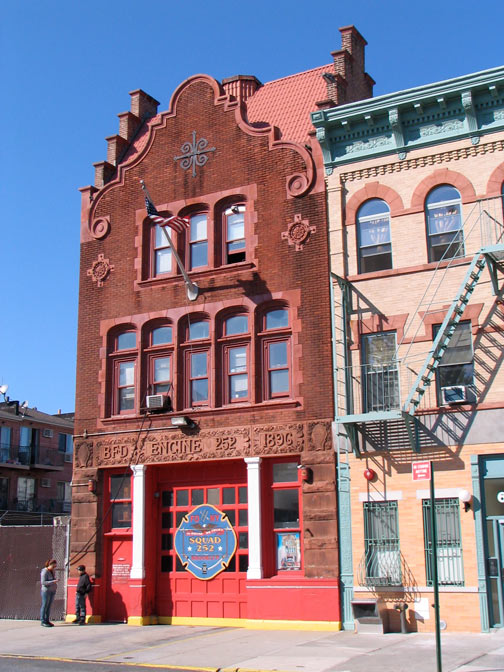 252 has been stalwart against fires for over a century. Its eye popping design is just an ancillary feature. I hope it's never altered.
2/7/13