I'm embarrassed. I often am, but in this case, it's just an overlook on my part. I have often used the Parkchester station on the #6 train in the Bronx, because the #44 bus from Flushing connects with it, and I often use it when I am going to Pelham Bay Park or City Island. But apparently, it was renovated as far back as 2010-2011 and I had no idea. I have always thought of the cavernous, 2-level Parkchester station as a dusty, urine-smelling sh!thole, which it had been for many years. (I don't have any photos of that era, but this photo, taken in 1965, will suffice. Very little maintenance had been made since then.)
Imagine my surprise when I made the connection again for the first time in quite awhile in April 2013, and found….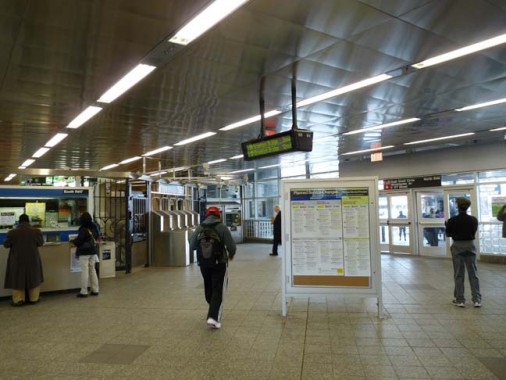 … a brand new mezzanine…new floor, new lighting and new entrance doors.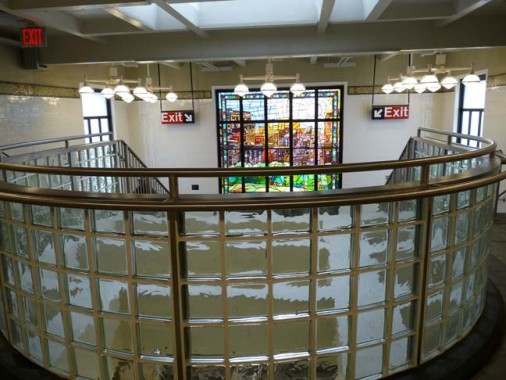 …new stained glass murals designed by artist William Low and executed by Erskin Mitchell Stained Glass in Baton Rouge, Louisiana, as well as new overhead lamps.
Staircases have been augmented by glass blocks, which I have always admired.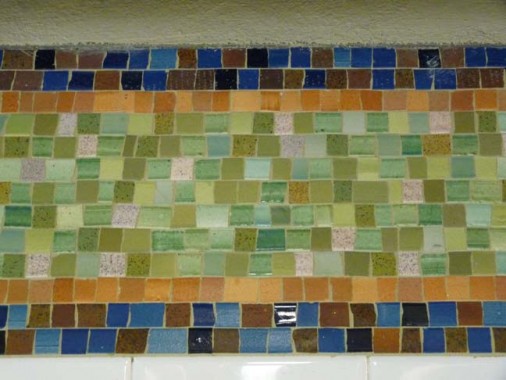 The original mosaic panels from when the station opened in 1920 (it was originally called the East 177th St station, as Parkchester was built in the 1940s) have been replaced by close replicas.
When built this station was considered to be an important one, as it was at the intersection of Westchester Avenue and East 177th (where the Cross Bronx Expressway is now) with White Plains Road nearby, hence it was given a thick concrete cladding, with exterior mosaics. These were completely repointed and new mosaics installed.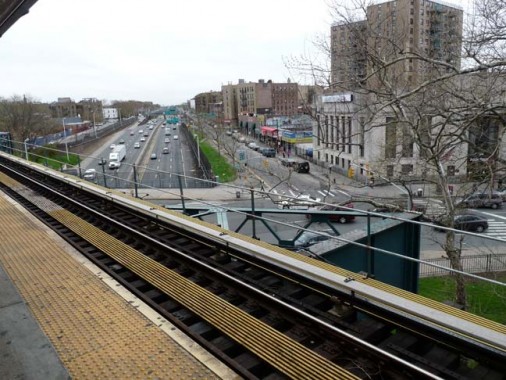 Since 1955 this station has stood directly above the rushing Cross-Bronx Expressway.
Looks like I have been out of circulation a bit, and have some catchup to do. Next I plan to visit the newly refurbished East 180th Street station, featuring one of the largest station houses in the city.
4/23/13