What's so unusual about this particular stop sign spotted on  a recent ForgottenTour in Brooklyn Heights?
It's easy to spot if you're a NYC street sign aficionado. While most of New York's standalone signs are mounted on slotted green poles that make installing the signs fairly easy, they were preceded by heavy iron poles with "decorative" knobs at their apices, like this one on Willow Street. The slotted green posts appeared in the 1960s, so this one is likely several decades older than that.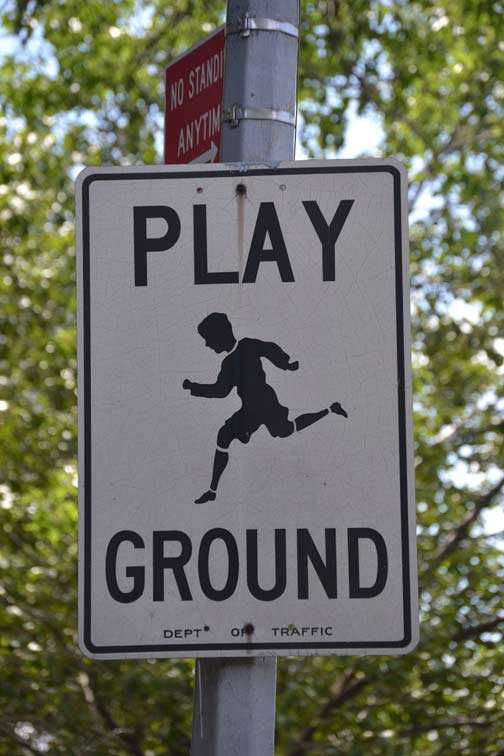 This sign is on the dead-end stump of Middagh Street at Willow, adjacent to the Harry Chapin Playground. It's a sign from a different era.
In 1950, the city created a Department of Traffic to take over responsibility for traffic control from the NYPD. In 1977, The city Department of Transportation took over street operations, including traffic control and parking regulations.
We might deduce, then, that this sign was installed between 1950 and 1977.
I wonder if modern 'playground' signs could be updated to reflect how kids dress these days, hoodies, cargo pants….
6/19/14