Though his characters ran nightclubs in Morocco, piloted rickety boats on African rivers and were mutinied on by Van Johnson, Humphrey Bogart was a Manhattanite, born in December 1899 and living his first 23 years at 245 West 103rd Street between Broadway and West End Avenue, the son of a surgeon and a magazine illustrator. After a WWI stint in the Naval Reserve, he got  a job at World Films where he tried screenwriting, directing, and production. His true successes were on stage and later, film, appearing on Broadway 17 times between 1922 and 1935, and in 77 films from 1930 to his death in 1957.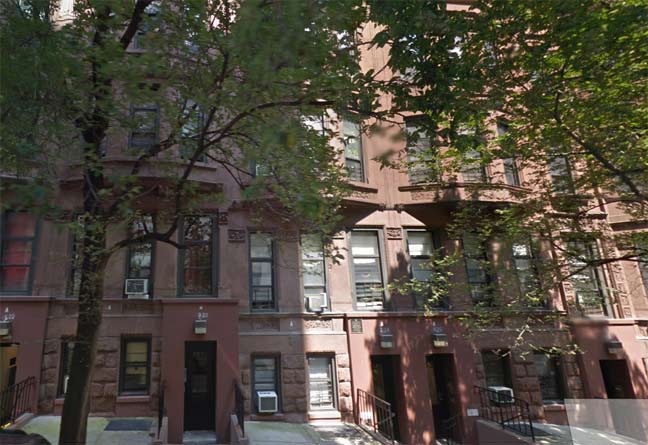 Bogart's boyhood home on West 103rd is marked by a small plaque.
The block of West 103rd  where he lived was subtitled Humphrey Bogart Place in 2006.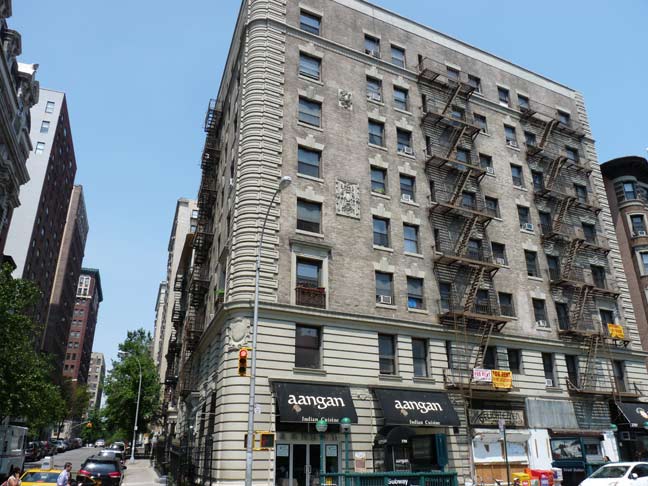 2701 Broadway, at the corner of West 103rd, was built during Bogart's time here (1899-1923) and is one of may large apartment buildings along this stretch of not only Broadway but also the parallel West End Avenue and Riverside Drive. Recently, something quite interesting was revealed on the first floor after a local grocery moved out.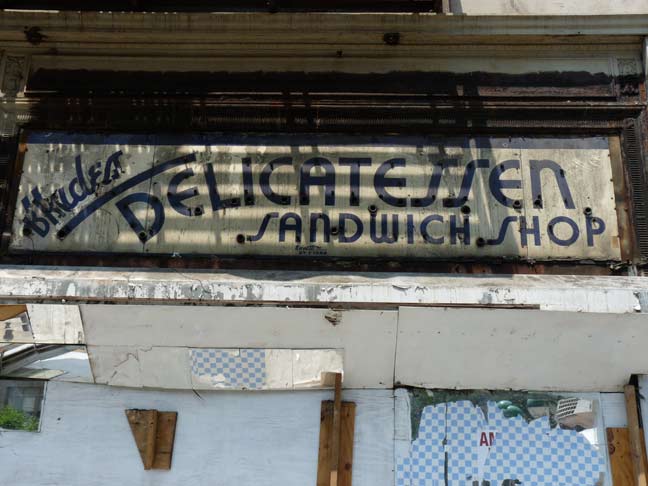 The neon awning sign for a 'Delicatessen Sandwich Shop" that may have been here during Bogart's era, though I believe this stylized Deco-ish lettering would be from the 1930s or 1940s.
A close look at the sign reveals a palimpsest, or overwriting. This deli had been in the Hudes family, which was famed for operating the Carnegie Deli in 7th avenue and West 56th Street for several decades. The Carnegie's original owners (1937), Izzie and Ida Orgel, sold it to Max Hudes, who operated it until selling it in 1976.
Now, on this sign, it looks like "Hudes" is wearing off to reveal an earlier name underneath, beginning with "BR." Any ideas what BR could stand for?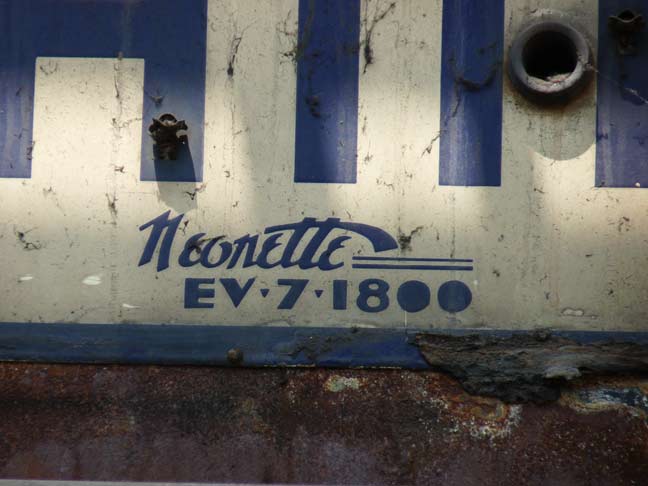 The sign's manufacturer, Neonette (which sounds like an early 2000s rave band name) and phone number, EV for Evergreen, is emblazoned on the sign in a stylish font. The shop was evidently in Brooklyn, since the EV exchange was used in that borough.
Info from West Side Rag (which has better photos of the sign) and Mitch Broder's Vintage New York.
7/2/14