Maspeth's WWI Memorial is in a traffic triangle named for a local soldier, Walter Garlinge. Originally NYC Parks Department had posted a sign calling it "Garlinger Triangle" adding an incorrect R to the end of his name.  The memorial is at a band in Grand Avenue where it meets 57th Avenue and 72nd Place. The Parks Department sign is not there as of February 2015, and so there's no indication whatever of the triangle's name, other than Garlinge's name inscribed among other casualties on the monument.
Despite what the Parks Department website relates, Pvt. Garlinge was not the first Maspeth resident to lose his life in the war. The memorial was designed by architect Paul C. Hunder and constructed in 1931.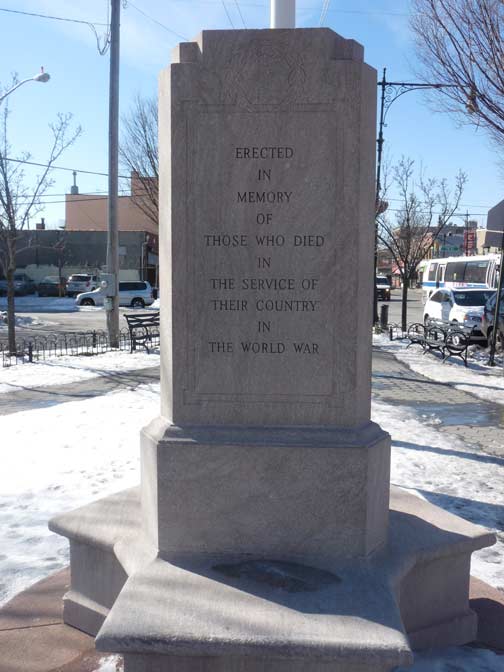 57th Avenue, formerly the Hempstead Plank Road, was a main route to Flushing and Hempstead beyond in the 1800s.
2/18/15