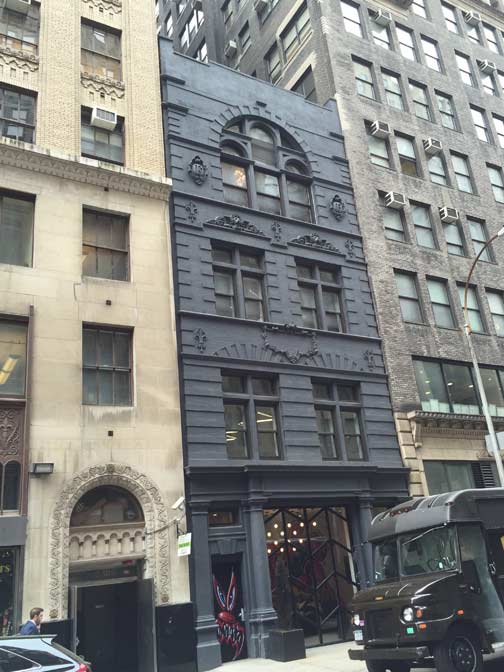 240 West 30th Street is the oldest building on the block between 7th and 8th Avenue other than the 1872 St. John the Baptist Church. It was constructed in 1894 as Fire Patrol #1, later #3, in operation from 1895-2006. There are many secrets here: a 2-story stable in the rear housed horses that pulled fire engines; check the ornamental pediments and windows, different on every floor.
It was constructed by the NY Board of Fire Underwriters and is a survivor of a time before all of NYC's firehouses were under the supervision of the FDNY. Inside is a section of the building's original fire pole.
The building's original stepped gable roof has since been removed. Two medallions on the 4th floor, emblazoned "F" and "P," stand for "Fire Patrol."
As always, Daytonian in Manhattan, written by a former NYPD officer, fleshes out the whole story.
5/7/15