Holmes Lane and East 95th Street south of Avenue K
I haven't been down to Canarsie, a neighborhood in southeast Brooklyn where a number of its original roads survive in the form of alleys, in a few years.  Holmes Lane, which runs between East 95th and 96th, is so obscure the Google Street View truck avoided it, and as of January 2013, at least, the Department of Transportation hadn't installed identifying signs, though that may have changed since.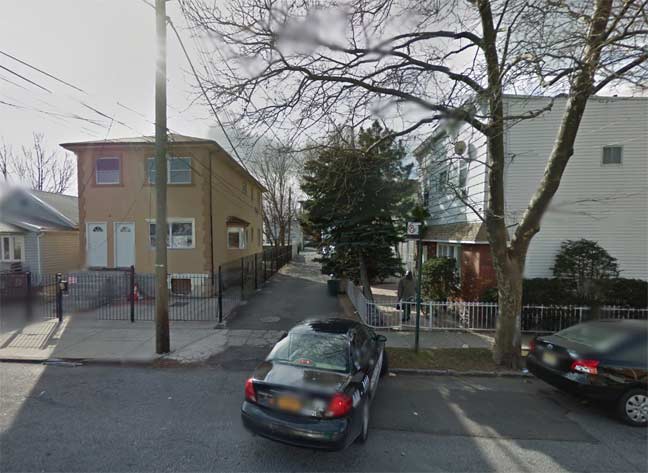 At East 96th Street
When I was bicycling Brooklyn as a teenager in the Super 70s, I noticed that Holmes Lane was the only street in Brooklyn I knew of that was still illuminated by a single old-fashioned incandescent bulb hung on a scrolled mast. Unfortunately I was not toting a camera at all times then, so it remains unrecorded. There's still only one lamp, but it has long been changed to a customary sodium yellow light.
6/1/15