On one of Wythe Avenue's older remaining buildings at South 5th Street, now home to Brazilian restaurant Miss Favela and across the street from the Williamsburg Bridge approach ramps, are a pair of chiseled signs on the corner…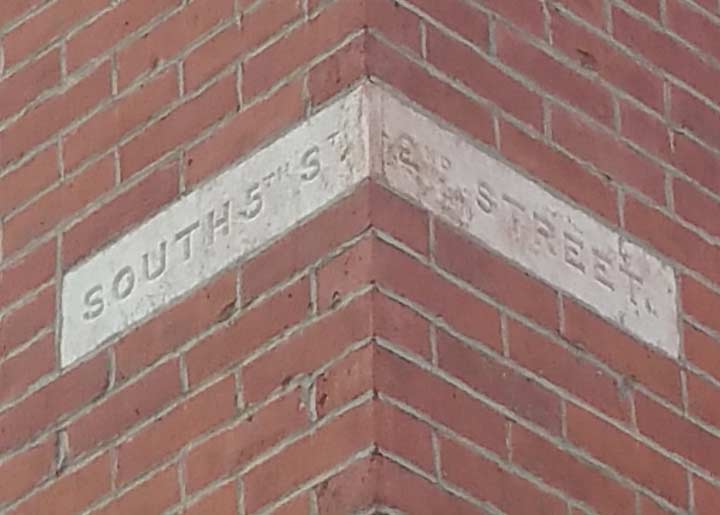 One sign renders the recognizable South 5th, while the other merely says "Second Street" in place of Wythe Avenue.
The sign here is a reminder that Williamsburg, which became a village in 1827, incorporated as a city in 1852 and was annexed into the City of Brooklyn in 1855, originally had a different street naming system as it was developing. The village, later city, was divided into a north and south side by Grand Street, then as now, but originally most north-south streets were numbered, not named, from First Street to Twelfth Street; Kent Avenue was 1st Street, Wyth 2nd, Berry 3rd, Bedford 4th, and so on.
By 1870 or so, Kent, Wythe, Berry, Bedford, etc. had been named south of Division Avenue, and by 1880 those names had been extended north of that and replaced the street numbers. This was most likely done to remedy awkward or confusing intersections like Second and North Second, Third and South Third, etc.
However, many buildings constructed before 1880 still bear older chiseled signs that represent the old system. You can still find a pair of signs for Fourth and North Fourth at N. 4th Street and Bedford Avenue.
Photos: Gary Fonville
8/27/15