Claver Place runs for two blocks from Fulton Street north to Putnam Avenue just east of Classon Avenue. Nothing really unusual about it… until you spot the small sign on the corner building at Fulton Street as FNY correspondent Gary Fonville did. The sign clearly reads…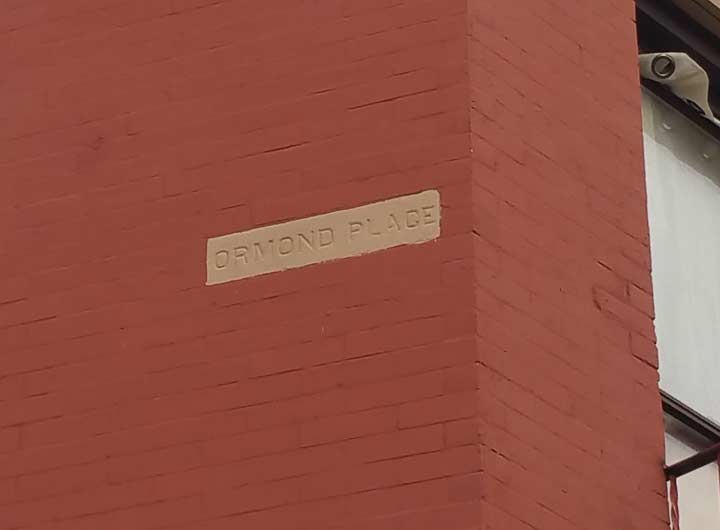 … Ormond Place, and it can be correctly inferred that this was the original name of Claver Place. When and wherefore the change?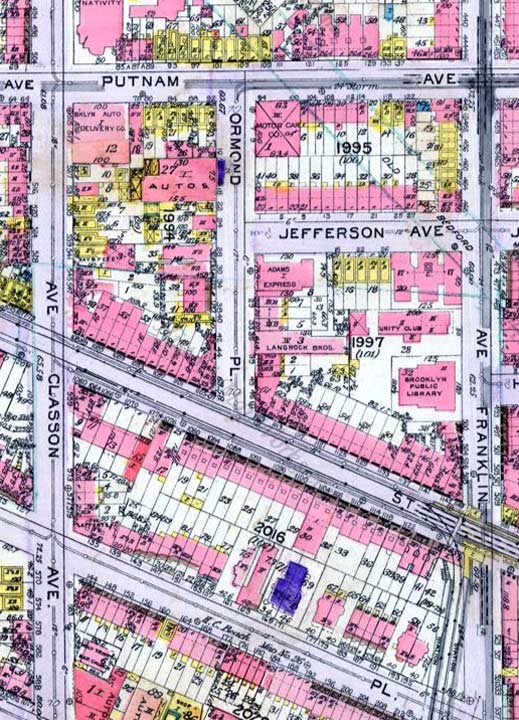 In 1916, it was still Ormond Place. Now, note the building shown at the corner of Ormond and Jefferson Avenue. It says "Adams Express" and was a dispatch office of some kind. Let's get in our H.G. Wells time machine and set the levers to 1929: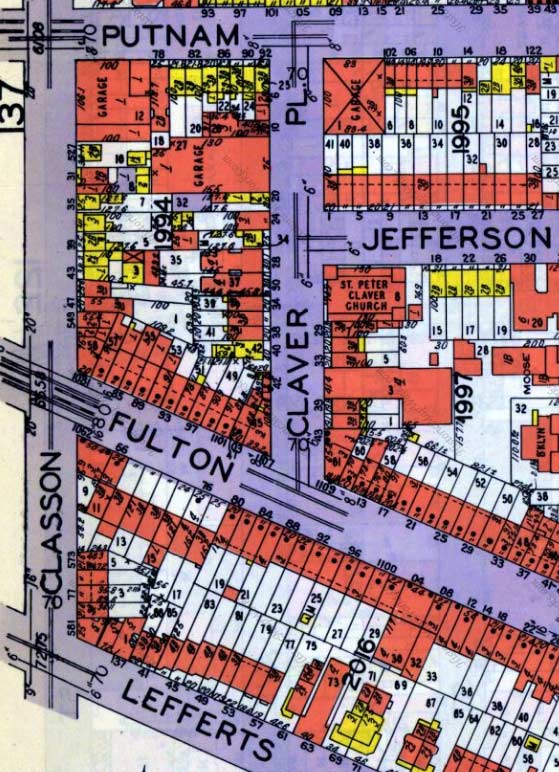 Aha! We have arrived now at Claver Place, not Ormond, and what was the Adams Express Company is now St. Peter Claver Church.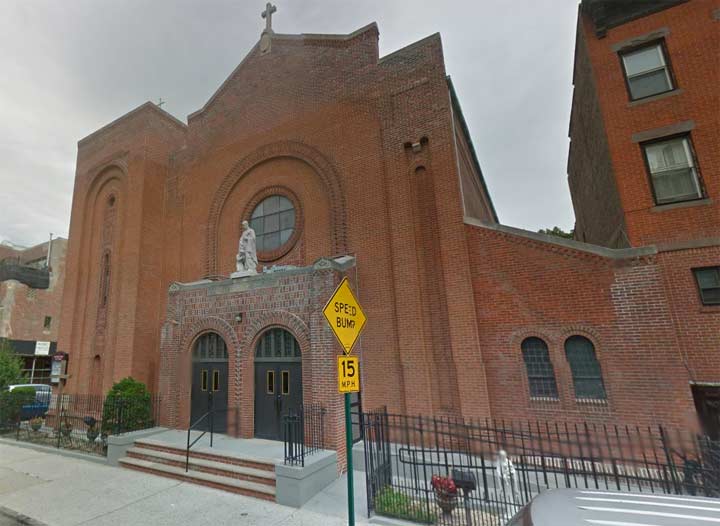 According to Place Matters, St. Peter Claver Church was founded in 1921 in what they say was an already 60-year-old church (from 1861) that had housed Congregational, Episcopalian, and Baptist congregations. Now, that doesn't seem to jibe with the Adams Express Company I found on the 1916 map.
In a neighborhood that was even in the 1920s becoming primarily African-American, it was appropriate to name a church for Saint Peter Claver, a Spaniard by birth who dedicated his life to ministering to Africans forcibly removed from their homeland in the 17th Century slave trades.
While the age of the church building is in question, to me at least, the renaming of Ormond Place to Claver Place must have taken place between 1921 and 1929. Today, the street name would likely not be completely changed; a second sign would have been installed on light posts below the original name.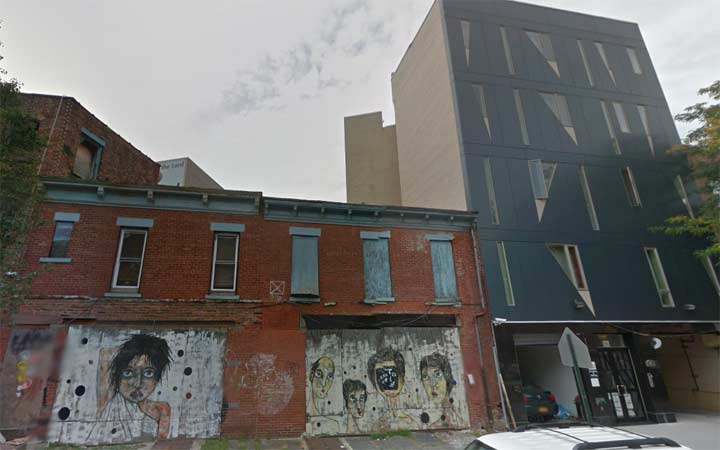 Elsewhere on Claver Place, 1900 meets 2015 as a rather weird multifamily building with triangular and rectangular windows of varying sizes has sprung up next to an old campaigner with affixed street art.
9/23/15