By SERGEY KADINSKY
Forgotten NY correspondent
One of the most unusual uptown addresses is 35 West 134th Street. Finding this address is not easy as it is located on a stub of West 134th Street embedded within the Lenox Terrace superblock of apartments, connected to other streets by the midblock Lenox Terrace Place. In other words, you can't really take West 134th Street to get to Hansboro Recreation Cetner which has this address.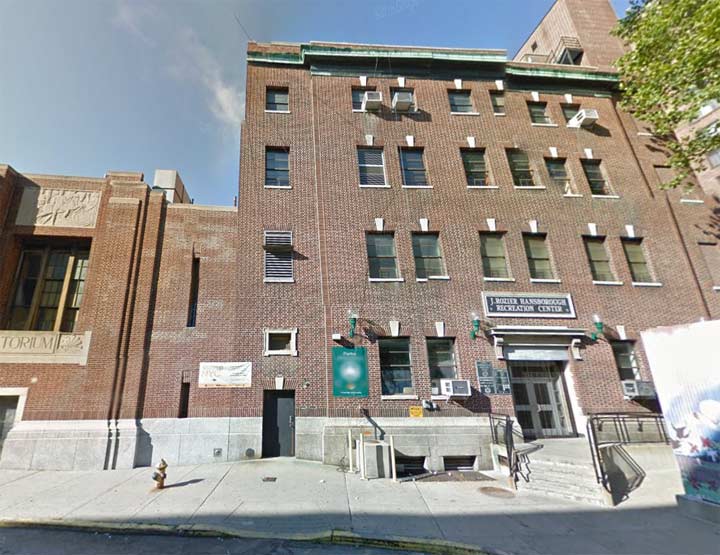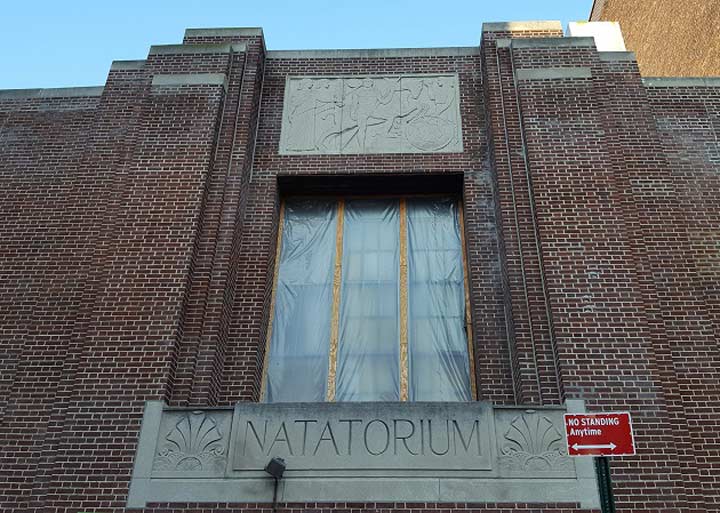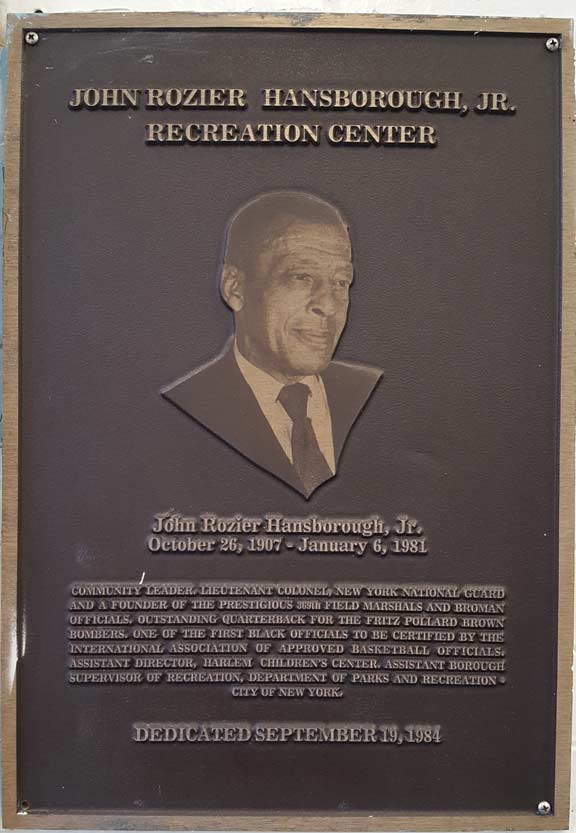 I initially thought that the recreation center was named after a place on the map, a borough that I had not known about. Fortunately, the Parks Department website and a plaque in the lobby explain its namesake, John Rozier Hansborough Jr., a longtime recreational director at Parks. The building dates to 1925, built as a public indoor pool and gym. Its Art Moderne touches can be seen on its facade above the natatorium sign.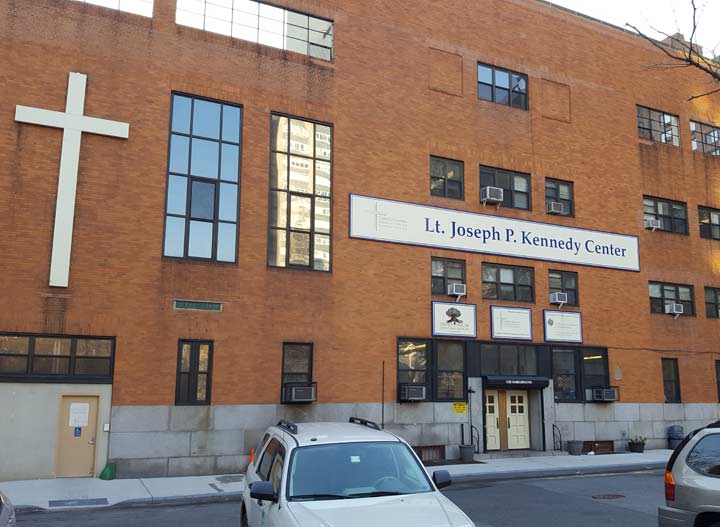 Across the street from Hansborough Rec Center is another community center, the Lt. Joseph P. Kennedy Memorial Center, operated by the Catholic Church. In a city that already has an airport named after JFK, and the often ignored renaming of Triboro Bridge after RFK, Harlem has its tribute to JPK. In this case, it's the older brother of JFK, who was killed in a training flight for a secret mission over England in 1944.
On the building's western wall is an unfinished mural of leading African-American figures based on a 2004 painting by Darryl Downes.
Behind the JPK Center are the Lenox Terrace Apartments, a Corbusian superblock containnig 1,706 apartments inside six towers between 132and and 135th Streets. Completed in 1958 as an urban renewal project, this Robert Moses creation replaced a tenement district in favor of tall towers amid open space. Over the past half-century it has been home to local African-American powerbrokers New York Secretary of State Basil Paterson and his son Governor David Paterson, Congressman Charles Rangel, and Manhattan Borough President Percy Sutton.
Looking north on Lenox Terrace Place towards 135th Street, we see the Howard Bennett Playground, named after a local Harlem Hellfighter who campaigned to make Martin Luther King Jr. Day a national holiday. He died two years shy of President Reagan signing the law declaring the day a federal holiday.
Around the corner from this intersection on West 135th near Malcolm X Boulevard is the Metropolitan AME Church, a modernist masterpiece with its colored panels.
Sergey Kadinsky is the author of Hidden Waters of New York City: A History and Guide to 101 Forgotten Lakes, Ponds, Creeks, and Streams in the Five Boroughs (2016, Countryman Press)
12/29/16