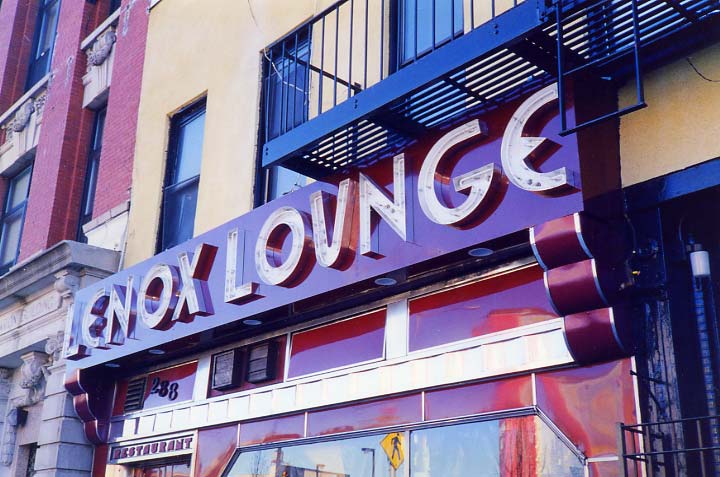 This week I've been posting 35MM photos I recently found while rummaging through my collection. I found about 70 images of things that are no longer there, or have been noticeably changed.
The jazz club/restaurant Lenox Lounge held forth at 288 Lenox Avenue (Malcolm X Blvd) just south of West 125th (Martin Luther King, Jr. Blvd.) from 1939 to 2012, along the way helping to launch the careers of Billie Holiday, John Coltrane and Miles Davis. It had its original red-paneled Art Deco exterior until its closure; I'm not sure when the distinctive neon sign was added.
The Lenox Lounge has been shuttered since late 2012 and while the art deco panelling is still there awaiting whatever comes next, the neon sign is gone. The owner since 1988, Alvin Reid, Sr., had removed it and had hoped to reinstall it on a new location at 333 Lenox above 125th Street, but that never came about.
"Comment…as you see fit." FNY Comments are open once again!
3/10/17