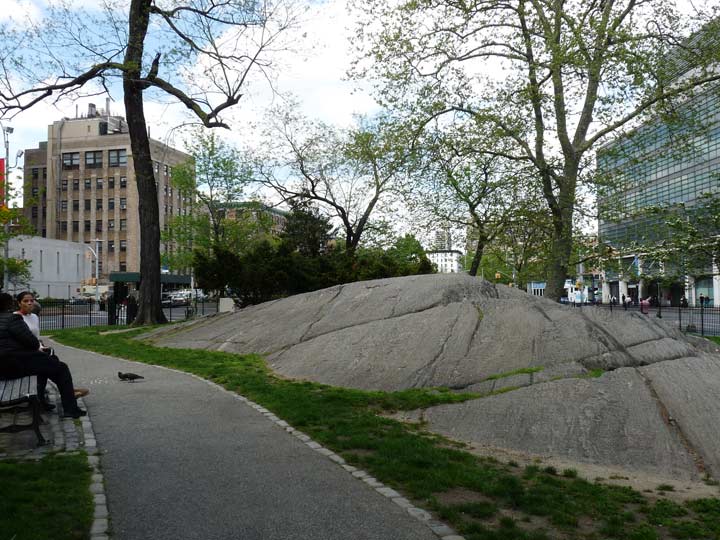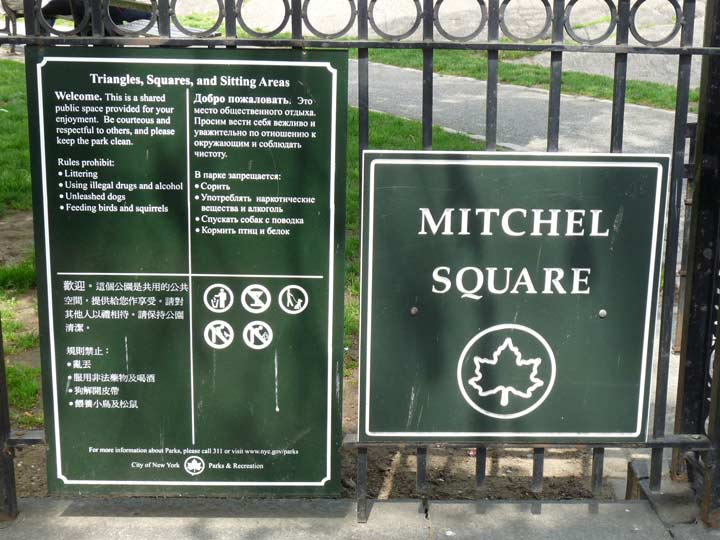 Mitchel Square, a triangle formed by Broadway, St. Nicholas Avenue and West 167th Street, honors NYC mayor John Purroy Mitchel, known as the Boy Mayor because he was, and remains, the youngest man ever elected mayor of NYC at age 34 in 1913. Mitchel was born to a Catholic family in Fordham, Bronx in 1879, graduated Harvard Law School in 1901, entered the law profession and in 1906 led a formal investigation into illegal activities of the Manhattan and Bronx Borough Presidents, vaulting him into prominence. A Republican opposed to the influence of Tammany Hall in NYC politics, he became president of the Board of Aldermen, a precursor to the NYC Council, in 1909, and was elected mayor in 1913.
After losing a reelection bid in the primary stage in 1917, Mitchel enlisted in the Army when America entered World War I and joined the Army Air Corps. He lost his life when he fell out of his plane during a training flight in 1918; by some accounts, he forgot to use his seat belt. Since he tragically lost his life in service of his country — the last NYC mayor to perish as a combatant — his memory was remembered in several prominent ways around town, including a gilded bust at the Central Park entrance at 5th Avenue and East 91st Street and an ornamented flagpole at the NYC Public Library at 5th Avenue and West 42nd Street.
Here at Mitchel Square, 357 residents of Washington Heights and Inwood who perished in "The War to End All Wars" are honored in Gertrude Vanderbilt Whitney's bronze, dedicated and installed in 1923. Besides winning honors for sculpting by New York Society of Architects and French Legion of Honor, Whitney (1875-1942) founded the Whitney Museum, which recently relocated to the Meatpacking District.
Check out the ForgottenBook, take a look at the gift shop, and as always, "comment…as you see fit."
9/4/17