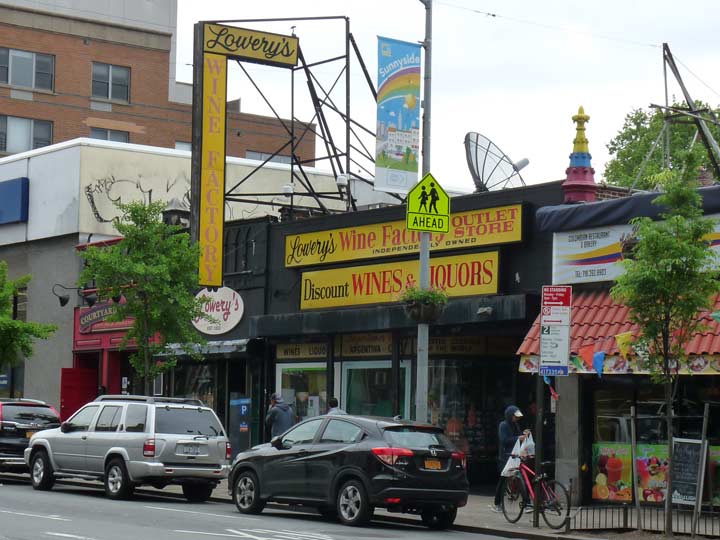 The casual visitor to Sunnyside might assume that Lowery's Wine Factory on Queens Boulevard between 40th and 41st Street was named for the original owner. Never assume anything in Queens; it is named for the nearby elevated train station, 40th/Lowery Street. (There is also a Lowery Bar and Kitchen, a relatively new restaurant, on 43rd Avenue and 43rd Street a few blocks away.)
Many Queens elevated stations and subway stops preserve the stations' former name. There have been various reasons for this over the decades. When these stations were built between 1915 and 1935, the Interborough and Independent Subway contractors strove to preserve the old names so that area oldtimers who were used to the old names would not be confused. Queens street numbering was conceived in the mid-1910s and not competed until late in the 1920s.
For the past few decades, though, the names have been retained for old times' sake, purely as a reminder of the past. Indeed, when the MTA tried to remove them in the late 1990s, neighborhood residents lobbied to have them returned.
For a comprehensive subway street necrology FNY has you covered.
Check out the ForgottenBook, take a look at the gift shop, and as always, "comment…as you see fit."
5/28/18