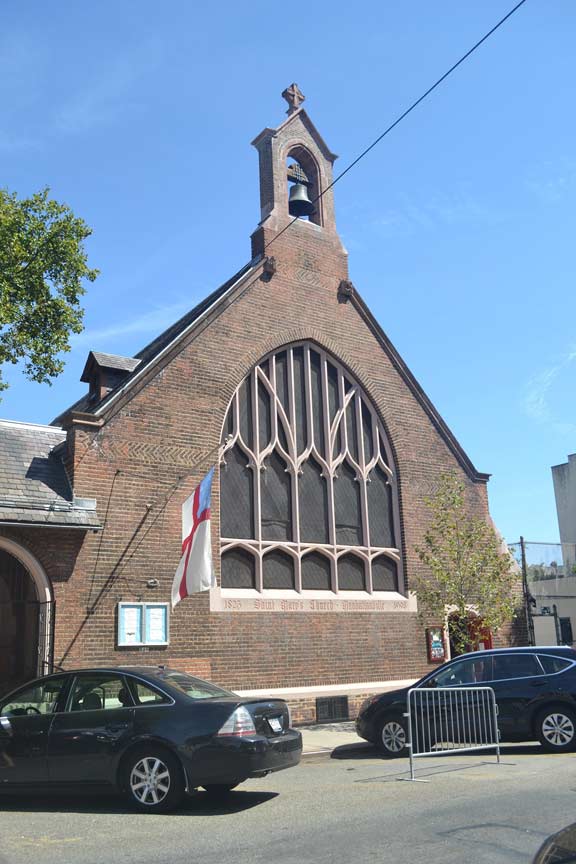 The Episcopal St. Mary's Church, West 126th Street between Old Broadway and Amsterdam Avenue, is in many ways the heart of Manhattanville. It was first organized in 1823 as a branch church of the affluent St. Michael's in the town of Bloomingdale to the southwest. St. Mary's first church building was here on West 126th west of Amsterdam from 1824 to shortly after 1900. The flag flying outside the church is that of the Episcopal Church of America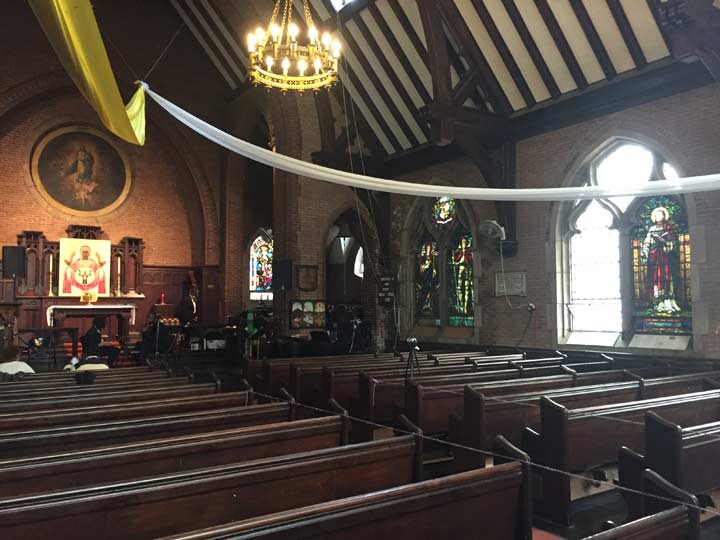 The present church was built in 1909 by the renowned NYC architects Carrere and Hastings and T. E. Blake. It's a difficult concept to consider these days but from the colonial era to the mid-1800s, most churches charged pew rentals, i.e. you paid to pray. St. Mary's was the first church in the city to abolish pew rentals in 1831.
St. Mary's parsonage, built in 1853, still stands behind the church. In an alcove near St. Mary's front door is a vault containing the remains of Jacob Schieffelin (1757-1835) and his wife, Hannah Lawrence Schieffelin (1758-1840).
Jacob Schieffelin, a Tory during the Revolutionary War, volunteered for the British and was captured at the Battle of Vincennes in 1779, but escaped to British-held New York in 1780, where he met and married Hannah Lawrence; he was with a British outfit occupying the Lawrence home. They spent the remainder of the war in Montreal but returned to NYC in the 1790s. In 1824, the couple donated a lot in Manhattanville where St. Mary's Church was built, and the two were buried in a vault here after their deaths.
We were well-received at St. Mary's on a recent private tour I did in Manhattanville. The ever reliable Tom Miller has much more on this historic church in Daytonian in Manhattan.
Check out the ForgottenBook, take a look at the gift shop, and as always, "comment…as you see fit."
6/5/18