ForgottenFan Nathaniel Sasson sent me a conundrum, a chiseled sign on Prospect Southwest at its northwest corner with Reeve Place. At first, I thought this was a former street name, as these chiseled street names are fairly common. Sometimes they feature the current street name, sometimes the former name.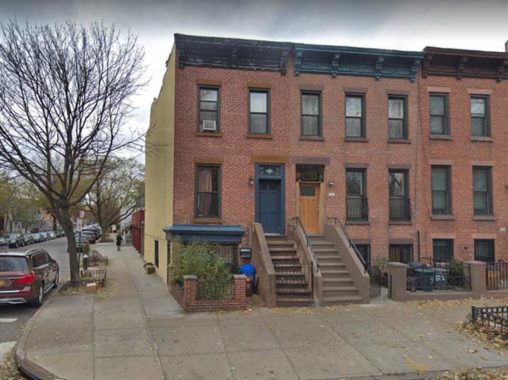 That corner is the southern end of a group of attached modest 3-story brick dwellings. I call them the "bread and butter of residential Brooklyn architecture" because you find buildings like these in older Brooklyn neighborhoods by the hundreds. Sometimes, the entrance stoops only have three steps, but here, there are nine. Midblock, there is a newer 4-story building, and one of the buildings has a bay window, but by and large, these are the same as they were when first built.
The "Post Place" sign in question is located just above the blue ledge on the first floor, facing Prospect Park Southwest. Could that street once have been called Post Place?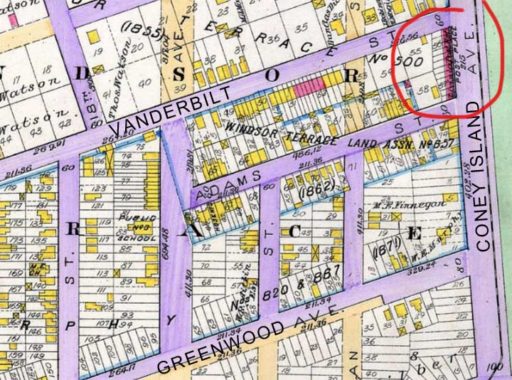 The answer is no. As this excerpt from an 1890 Robinson atlas of southern Kings County indicates, while Prospect Park SW was once a northern extension of Coney Island Avenue, and Reeve Place was once Adams Street, the "Post Place" sign refers to the row of brick buildings itself. They must have been built as a unit by the same developer.
Check out the ForgottenBook, take a look at the gift shop, and as always, "comment…as you see fit."
1/30/19