THE southeastern tip of Staten Island, its closest approach to Long Island, has been protected by fortifications since 1663, when a Dutch blockhouse was established. The area was known as Signal Hill during the colonial period and the Revolutionary War: this was a crucial site from which to spy approaching British vessels. 
Fort Wadsworth was named Gen. James S. Wadsworth, an 1862 NY State gubernatorial candidate who served with distinction at the battles of Bull Run, Fredericksburg and Gettysburg and was killed at the Battle of the Wilderness in 1864. Staten Island's and Manhattan's Wadsworth Avenues also bear his name.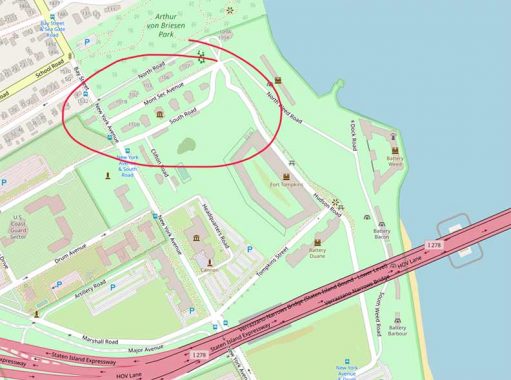 In the summer of 2019, a Forgotten New York tour entered the fort, which is now a national park open to the public, and aside from enjoying the great views from the old fort itself, got a glimpse into 19th Century life on Mont Sec Avenue at the north end of the grounds.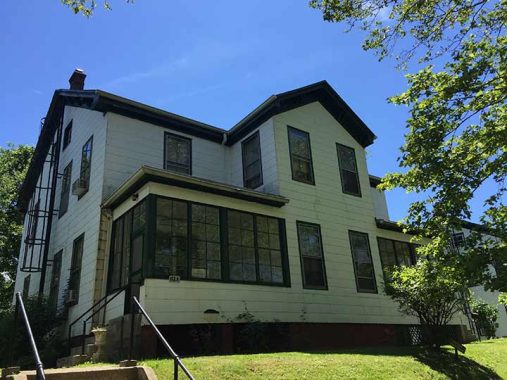 The eleven houses along Mont Sec Avenue were once the homes of Fort Wadsworth officers and their families. The oldest house, #103, dates back to the 1870s. Houses #111-114 were built around 1890. The rest were built in the 1930s by the Works Progress Administration, which was part of President Franklin Roosevelt's New Deal that was designed to help the economy emerge from the ravages of the Great Depression.
House 112A is known as the Mont Sec House. This home has been restored by the National Park Service and furnished as it might have been in the 1890s. It is open to visitors on a very limited basis and is currently closed to the public. However, on our 2019 tour we were admitted by a helpful Park Ranger and witnessed a wonderworld inside.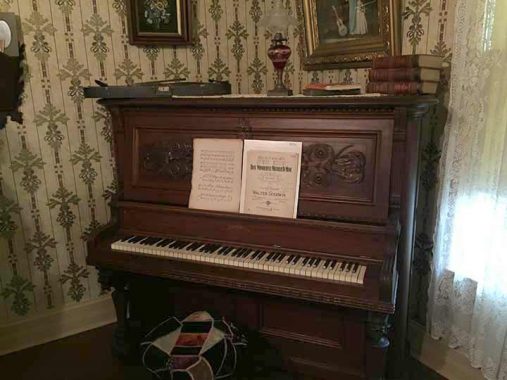 Until the 1890s and Thomas Edison, there was no such thing as recorded music. However, there were pop hits during that time that could be heard at live performances, or you could purchase sheet music and play the songs yourself, most often on a piano; most family homes owned one.
The song on the sheet music is "That Wonderful Mother of Mine," a hit in 1919 for tenor Henry Burr and later revived by "Tennessee Plowboy" Eddy Arnold.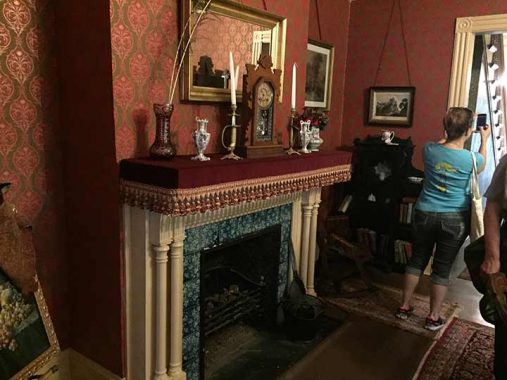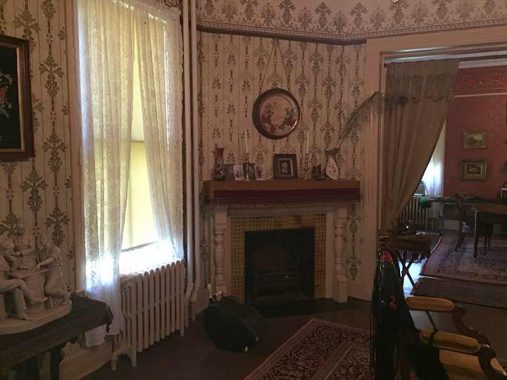 Air conditioning was nonexistent and heating the house was accomplished by burning coal, which was radiated into rooms, and additionally by ample fireplaces and chimneys. During the summer, shades were pulled down and curtains helped blunt the heat and humidity.
More often as not today's walls are bare. In the previous century, most walls featured wallpaper and paper hangers were always busy.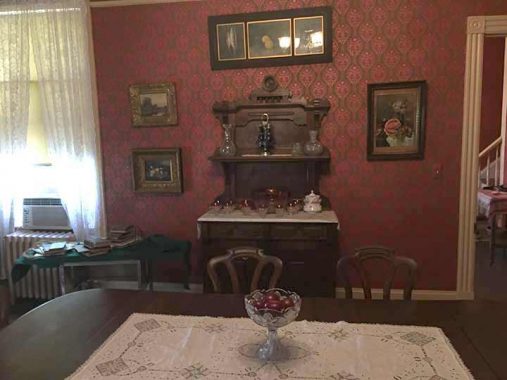 Most homes featured pieces of furniture, known as sideboards, dedicated to service tea, coffee and refreshments. Servants would bring out these items from the kitchen and prepare them on the counters.
As always, "comment…as you see fit." I earn a small payment when you click on any ad on the site.
10/11/22