THE name Russell Sage pops up in two disparate areas in Queens that otherwise have nothing to do with the other. The doyenne of Far Rockaway churches is the Russell Sage Memorial First Presbyterian Church, on Central Avenue facing the north end of Beach 9th.
Financier and philanthropist Russell Sage (1815-1906) left a considerable fortune to his widow Margaret Olivia Slocum Sage (1828-1918), who established Russell Sage College for Women in his hometown, Troy, NY, established bird sanctuaries in Louisiana, and founded NYC's Russell Sage Foundation, dedicated to research in social welfare, public health, education, government, and law. Mrs. Sage also funded this magnificent building, the magnificent First Presbyterian Church, a.k.a. The Sage Memorial Church, with its stained glass windows designed by Louis Comfort Tiffany. It was built in 1909 by Cram, Goodhue and Ferguson.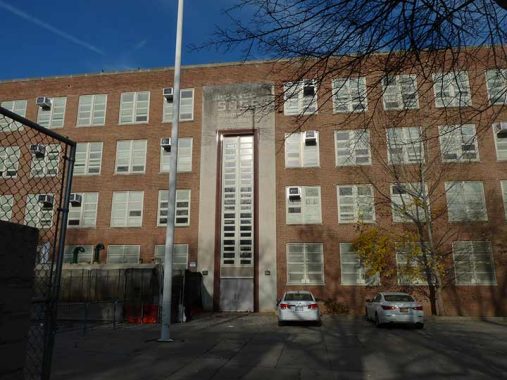 Meanwhile, on Yellowstone Boulevard and Austin Street in Forest Hills we find the Art Moderne-ish Russell Sage Junior High School. It's possible that it was funded with the aid of the Russell Sage Foundation, but I can't be sure as official NYC websites are reluctant to talk about the architecture or origins of its public school buildings.
As always, "comment…as you see fit." I earn a small payment when you click on any ad on the site.
12/29/22