The 145th Street Bridge, located in New York City, USA, is a four-lane swing bridge that crosses the Harlem River, connecting 145th Street and Lenox Avenue in Manhattan with East 149th Street and River Avenue in the Bronx. It once carried northbound New York State Route 22 and New York State Route 100. Additionally, this bridge, for its proximity to the eponymous avenue, was once named the "Lenox Avenue Bridge," an original name that has fallen into disuse. The bridge is operated and maintained by the New York City Department of Transportation.
Construction on the 145th Street Bridge began on April 19, 1901, and the $2.75 million bridge was opened to traffic on August 24, 1905. The designer was Alfred Pancoast Boller. wikipedia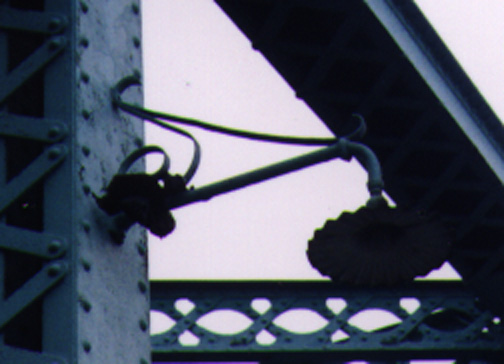 Dating from 1894, the 145th Street Bridge connecting Manhattan and The Bronx has ancient lighting fixtures and outdated signage.
The walkways are still illuminated by ancient incandescent radial- diffuser lights…in the 1990s! This is one of the few places where this kind of luminaire is still put to use (see below).
The 145th Street Bridge is a swing bridge, despite what the old sign, which is still there on the bridge, still shows.
When a boat was coming, a gong sounded, and every person or vehicle on the bridge had to hustle off so they could swing the bridge and let the boat through. The old sign is still suppoted by intricate metalwork.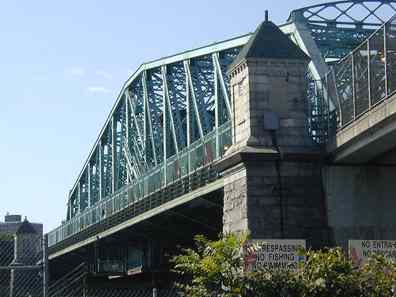 View from the Bronx side
By 2004, some things had changed on the bridge…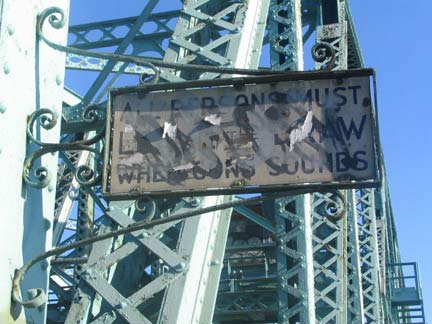 The warning sign was somewhat he worse for wear.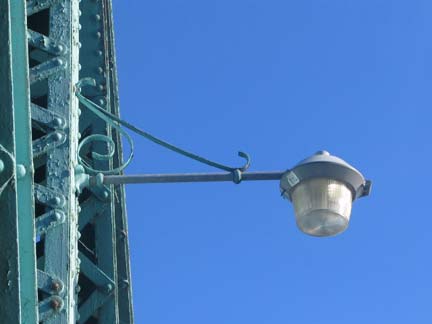 The old radial wave lamps had been removed and replaced with moderm sodium lamps. The original scrollwork remained the same.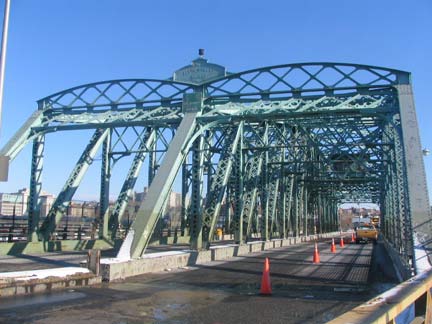 With regular upkeep the bridge should last another century or two.
5/1/1998