Snyder Avenue runs from the heart of Flatbush, Flatbush Avenue just south of the Dutch Reformed Church, all the way east to Ralph Avenue. Originally known as Grant Street, it was renamed to honor a prominent Dutch landowning family (as so many of Brooklyn's streets have been); it wasn't named for the Brooklyn Dodgers' cleanup hitter Duke Snider, who spelled his name differently, anyway.
I walked just one block of Snyder Avenue between Flatbush and Bedford recently, and in that one block alone, there are several artifacts of Flatbush's distant and recent past…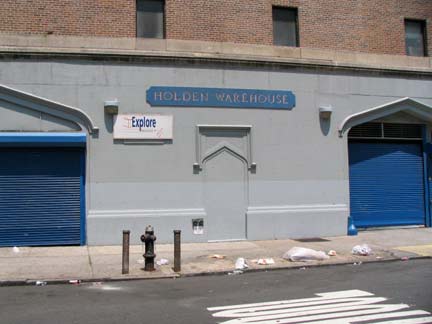 Beginning with two buildings that are pretty much a mystery: the Tudor-styled Crown Center banquet hall, and the fortress-like Holden Warehouse. Anyone know any details on these two structures?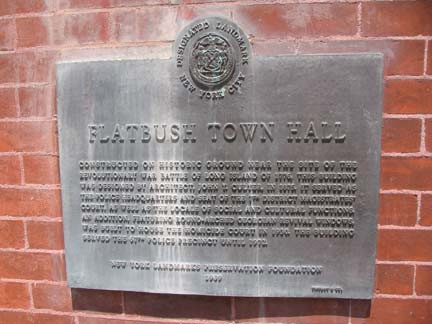 The former Flatbush Town Hall was constructed in 1874-1876 (by architect John Culyer) as a rebuke lof sorts to an annexation attempt of a couple of years earlier by the City of Brooklyn. Flatbush held firm only until 1894, when it was duly absorbed, and six years later, Brooklyn became amalgamated in a very close vote to Greater New York. The building served as the 67th Police Precinct until 1972 and it has also been the seat of the 7th Magistrates Court. It's a magnificent example of a style known as Ruskinian Gothic, after John Ruskin, a Victorian critic and writer who championed the Gothic style after visiting Europe in the mid-18th century.
It appears that Joe Spinella's Diplomat Bowl across the street from the old Town Hall has closed. In the late 1970s I belonged to a bowling league here, and being carless and living in Bay Ridge, bowling here took dedication. Each Tuesday night I rode the B16 bus down Fort Hamilton Parkway, transferred to the B35 at 39th Street, got out at Church and Flatbush Avenues and walked 7 blocks. After awhile, the league switched to Mark Roth's Rainbow Lanes on Avenue X and Knapp Street. That meant a half-hour ride on the B4 to Nostrand Avenue and Avenue X, and an 8-block walk. Like I said, I was dedicated in those days. Rainbow Lanes has similarly been closed for years. According to Satanslaundromat, Diplomat has been open as recently as 2003.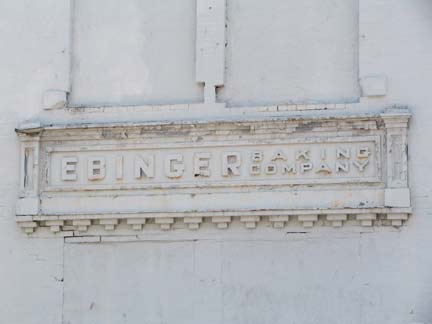 If you're over 45 or so and lived in Brooklyn all that time you probably remember how scrumptious Ebinger's cakes were. I remember the company's green boxes with diagonal black lines, its V-shaped counter on its 86th Street Street, Bay Ridge branch, and its small cakes coated on all sides by rich icing…as well as its butter cookies, drizzled with frosting that was every conceivable color in the rainbow. The seat of Ebinger's activity lay in the bakery situated between Snyder Avenue and Albemarle Road facing Bedford Avenue. Ebinger's went the way of all cake in the early 1970s and had a brief revival in the 1980s (the fare just wasn't the same).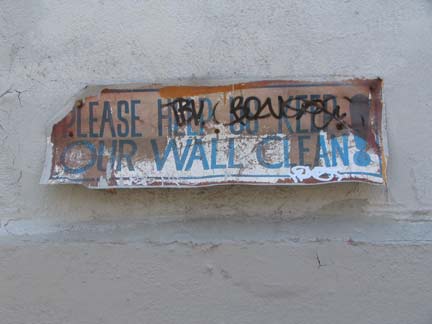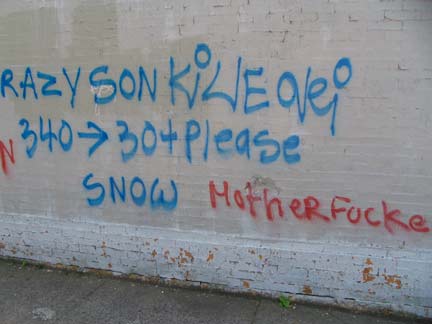 An ancient sign that may go back to the days when this was a bakery has prompted a neighborhood disagreement. Present-day residents are at odds with the "keep our wall clean" dictum.
Page completed July 21, 2009