Word comes from NYC's King of Lampposts, Bob Mulero, that the perhaps centuries-old set of Special Iron Twin Standards on the Adam Clayton Powell Boulevard ramp to the Harlem River Driveway just south of the Macomb's Dam Bridge have been altered and replaced.
As first described in Forgotten NY in 2001, "they sort of represent an evolutionary midway point between the Beaux Arts twinlamps and the more utilitarian Whitestone or Triborough Bridge twinlamp designs."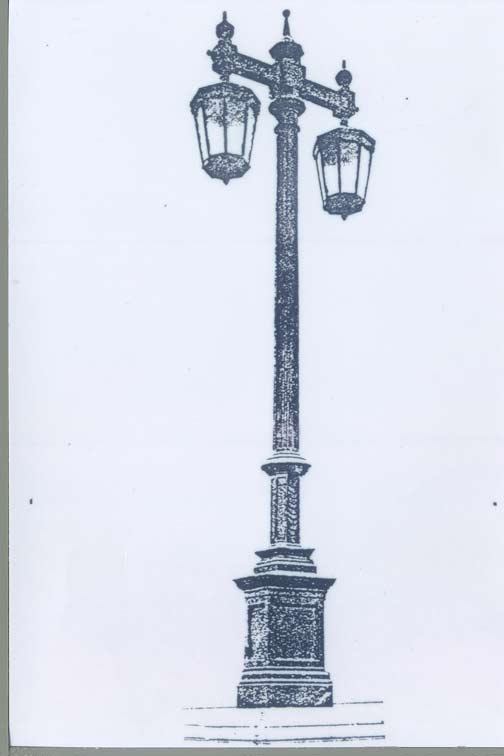 As shown in this rendering the poles originally had octagonal-shaped glass luminaires.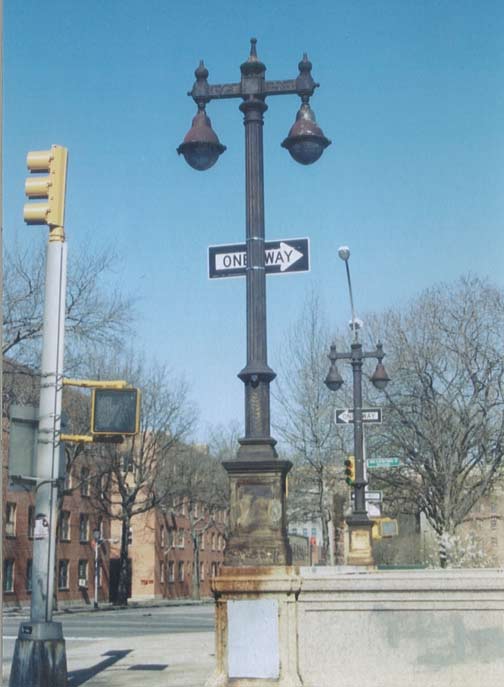 Sometime in the 40s or 50s, these were replaced by the 'tear-drop' or 'cuplight' luminaires, manufactured by Westinghouse, that dominated NYC streets in the 50s before the greenish-white mercury lamps took over in the early 1960s.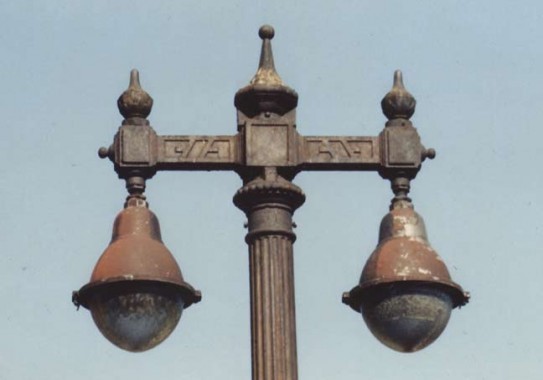 Hidden away uptown, they had escaped the notice of the Department of Traffic and its successor, the Department of Transportation, for decade after decade. However, word trickled in regarding their presence and the DOT has taken a haphazard approach about replacing or updating them.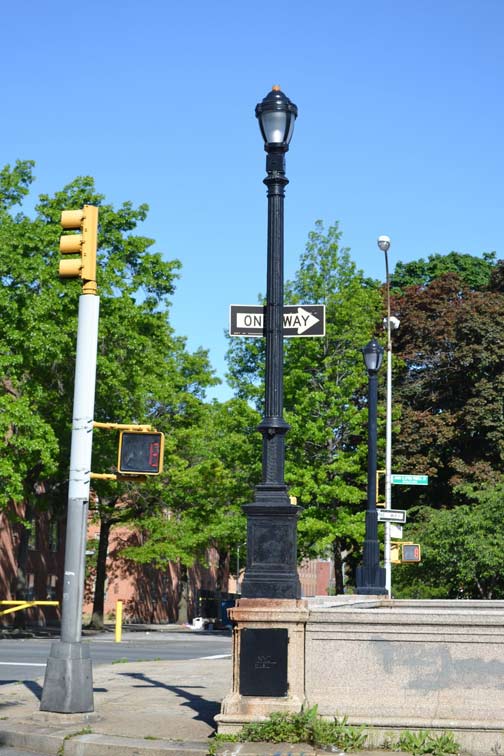 This photo shows the two approaches the DOT made in updating the lamps. In both cases the masts that supported two lights have been removed.
A close look will show two separate genres, or styles, of posts here. In the foreground is the older post, given a new paint job but with its twin masts clipped.
Apparently the other one, in the background, was beyond salvaging and was updated…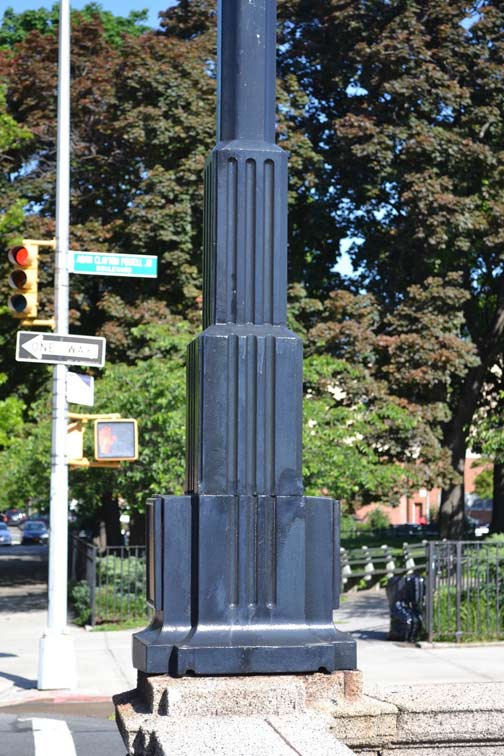 …with a retro, updated version of the same base used on the new Triborough Bridge knockoff lights. The stepped rendering is meant to invoke thoughts of Manhattan's zigguratted skyscrapers. Full versions of the Tribes have been installed on Broadway and Ditmars Boulevard in Astoria and Jamaica Avenue in Jamaica. Here, just the base has been used to support …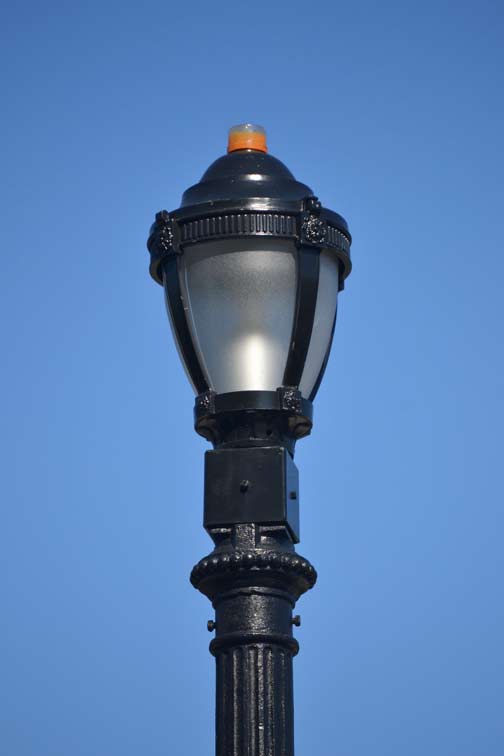 …pretty much the same luminaire used for recent park lampposts.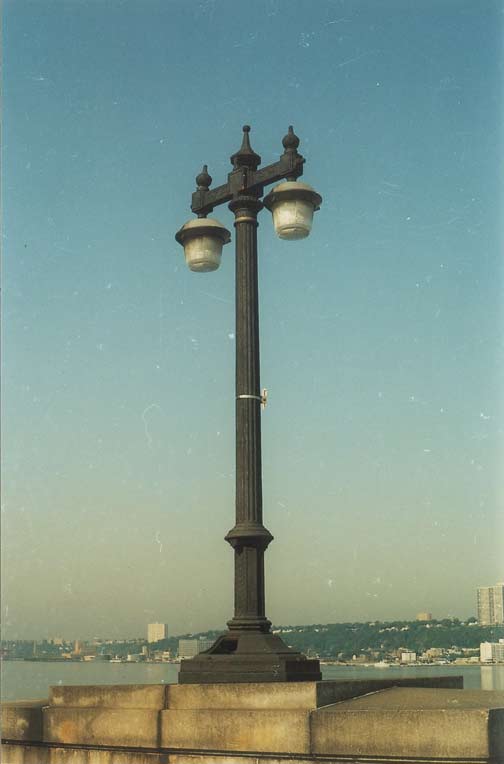 However… another set of very similar (though not quite the same) posts can be found on the Riverside Drive viaduct between West 158-161st Streets. These are still carrying 1980s-vintage bucket fixtures. Will the city get around to replaceing these?
All photos Bob Mulero
5/16/12