I remember 1973 somewhat, but not well. I was fifteen and still in high school. Most of my life revolved around schoolwork and following the Knicks, who had just won their last championship to date, and the Mets, who went to their second World Series and dropped a 7-game tilt to Oakland. I was just getting started with rock music as I tuned into WPLJ for the first time (as opposed to the pop music WABC). Any interest I had with NYC's changing scene wouldn't be ignited for several years yet. 39 years later, I'm still pretty much a kid in adult skin and bones.
A 1973 video shot mostly in NoHo by camcorder pioneer Skip Blumberg and David Cort has recently come to light. There's scenes in a cab, a recording studio and a loft apartment, but I was mostly interested in the signs, which were still mostly hand-rendered instead of mass-produced. I got some screen shots…some of which are fuzzy, but that's the nature of the beast.
If you remember any of these locales, make a note of it in Comments.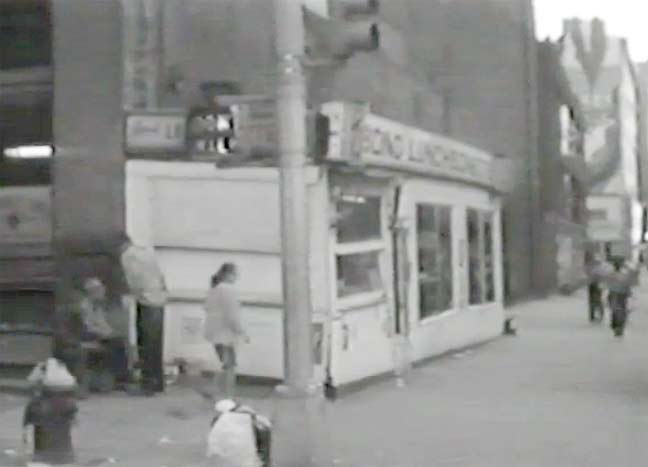 Bond Luncheonette, Lafayette and Bond Streets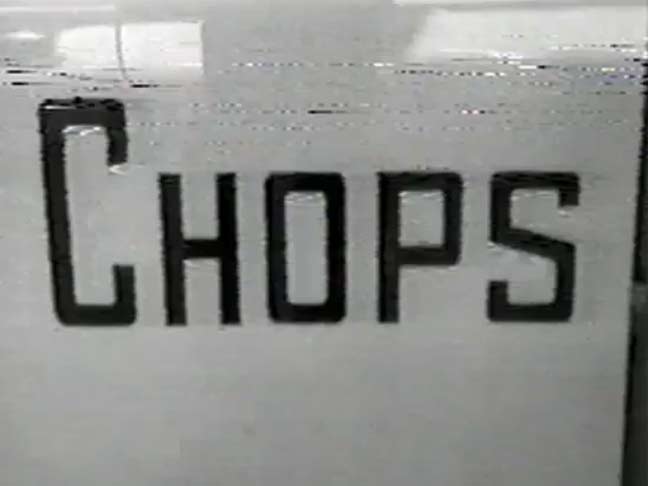 Chops, the availability of which is noted on many old restaurant and bar/grill signs.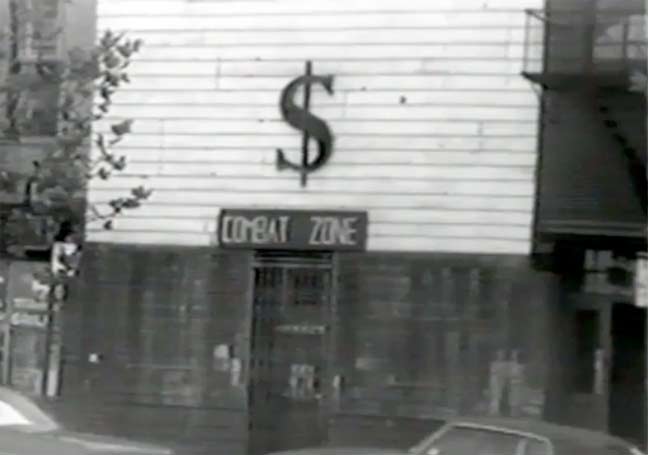 Combat Zone, a bar on Lafayette north of Houston.
Entrance to the Broadway-Lafayette IND subway station, where there was a one-way transfer available to the southbound Bleecker Street IRT platform. A connection to the northbound IRT platform was opened in 2012.
La Nueva Estrella (New Star) Restaurant, 48 Bond Street
Broadway in NoHo remains home to many textiles wholesalers.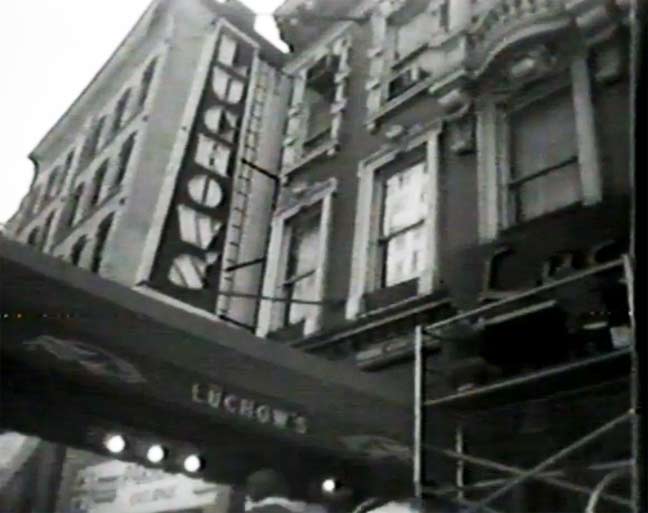 Luchow's, NYC's premier German restaurant, was on the south side of East 14th at Irving Place. It closed in 1981.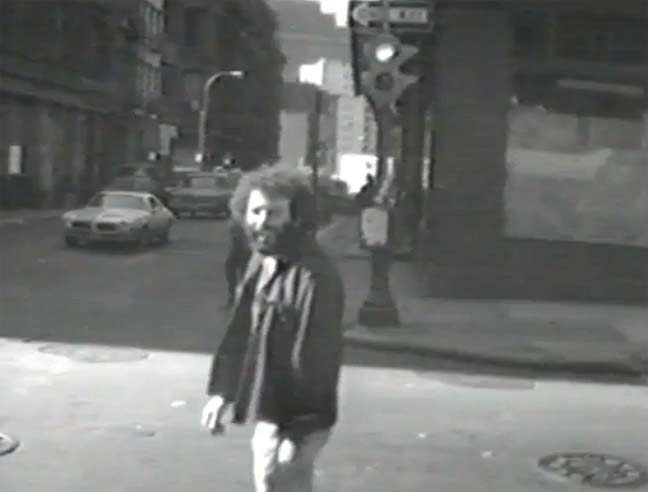 An "Olive" stoplight with Ruleta signal, Broadway. These small stoplights were placed catercorner on hundreds of NYC intersections. 1985 turned out to be their Cretaceous-Tertiary boundary though, as that year, the remaining specimens were all replaced by cylindrical poles or the tall guy-wired variety.
11/19/12