Way back in 2008 I was meandering west on 35th Street between 7th and 9th, the south end of the Garment District, when I spotted a building entrance that must have been nearly unchanged from when it was built. I later learned that the Rose Building, 345-351 West 35th, was built between 1925-1926 and mostly housed clothes manufacturing and wholesaling offices…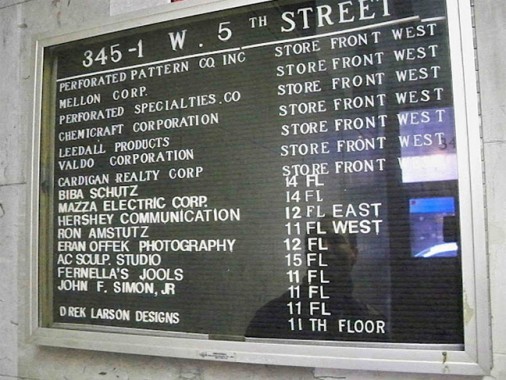 photo: 30beats
…which it did until its latest incarnation. Here is the old lobby bulletin board notating the tenants.
Another entrance featured an old fashioned stencil lettering sign, but in a modern font, so it couldn't have been that old. Someone had come along and scribbled the name of Anne Frank, the teenage diarist who was temporarily hidden by a Dutch family from Nazi occupiers.
Between 2010 and 2013, the Rose Building was transformed into the TRYP Wyndham Times Square South, a midprice hotel operated by a Barcelona, Spain -based firm that has dozens of locations worldwide. Its website, in charming broken English, describes the amenities. The New York Times and Overnight New York rate it middling at best.
New York is an ever-changing beast, molting some fur and feathers and growing different-colored ones seemingly from year to year. That's why I always carry a camera.
Elsewhere  on West 35th…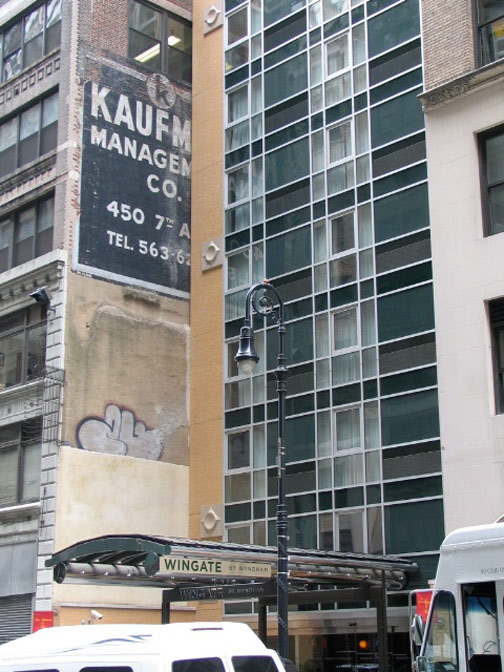 Near 7th Avenue, another Wyndham, the Wingate Hotel, was plopped in front of an ancient wall mural calling out building management.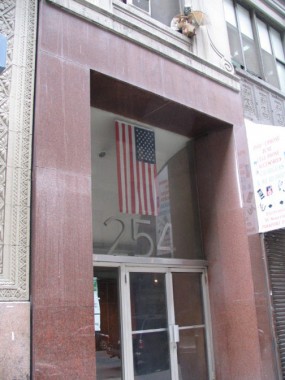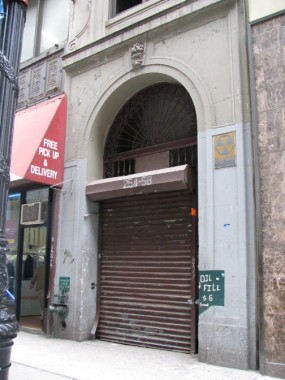 254 West 35th features an original doorway, with a 1950s Fallout Shelter sign, and what looks like a 1965-1975 makeover.
370 West 35th near 9th Avenue is covered top to bottom in terra cotta, including a pair of peacocks above the entrance.
7/2/13