Suffused into the NoHo street grid is a narrow, semiprivate lane called Jones Alley. It makes two L-shaped turns as it makes its way through. Beginning at a dead end just north of Great Jones Street (which was named for early 19th Century lawyer and landowner Samuel Jones; the "Great" was added to differentiate it from Greenwich Village's Jones Street, which was named for doctor Gardiner Jones — Great Jones Street is wider).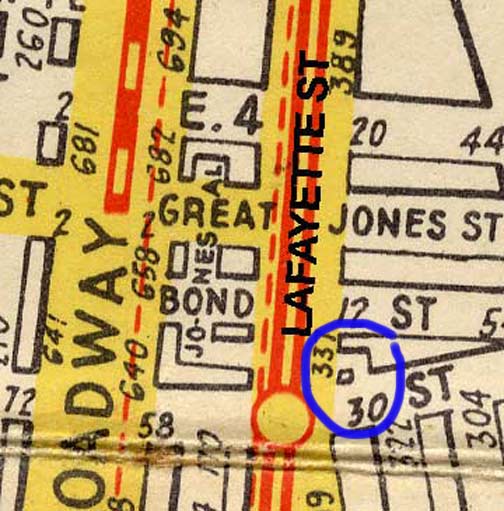 Though this alley is really one continuous lane, it's unofficially called by three different names, though Hagstrom vouchsafed it "Jones Alley." The north-south section…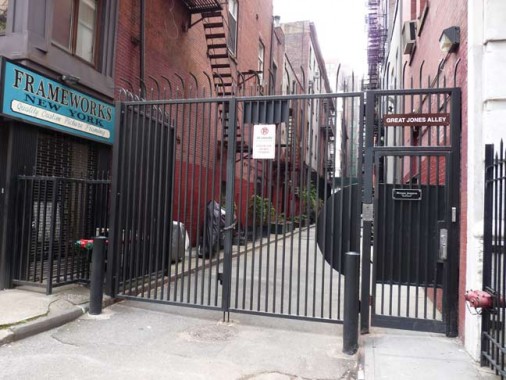 … is called Great Jones Alley, as in this shot taken from great Jones Street.
The short east-west section facing Lafayette Street is Jones Ally, and that bit actually has a street sign.
Then there's the L-shaped section between Lafayette and Bleecker, circled in blue on the street sign. Is that part of Jones Alley? It used to be, and then it went by another name, but today it's completely privatized and fenced off, like most of Great Jones and Jones Alleys.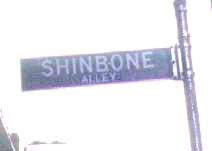 During my initial Forgotten NY ramblings in 1998, this section was labeled Shinbone Alley by the Department of Transportation, following a longstanding traditional naming of this short section.
My shinbone doesn't have a bend in it like the letter L –I'd be pretty messed up if it ever did. It's unknown how the name was bestowed, but other alleys around town like Washington Mews have also been called Shinbone Alley at some point.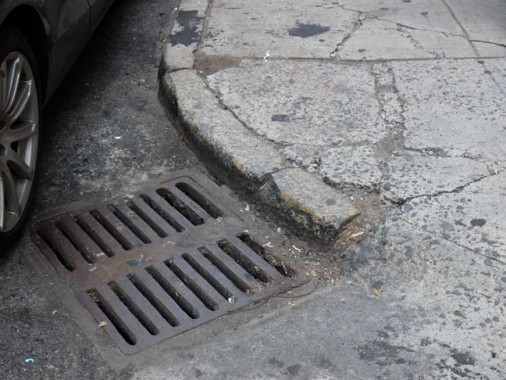 Whatever the name, this was once an official NYC street. It's got the corner cut to prove it.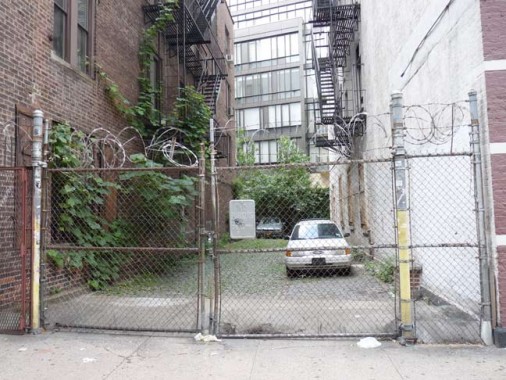 After bending yet again, Shinbone Alley ends on Bleecker between Mulberry and Mott. If you squint between the chain links, you'll glimpse a Belgian-blocked paving.
There's much more on Jones and Shinbone Alleys on this FNY page.
8/13/13