Getting the job done at 2nd Avenue and East 87th Street in Yorkville, but not a bit more, is this bare-bones lamppost. For the past few years, 2nd Avenue has been torn up for Second Avenue Subway construction, and the normal set of lampposts and stoplights have been replaced by temporaries — just basic pipes with lamps, stoplights and signs affixed.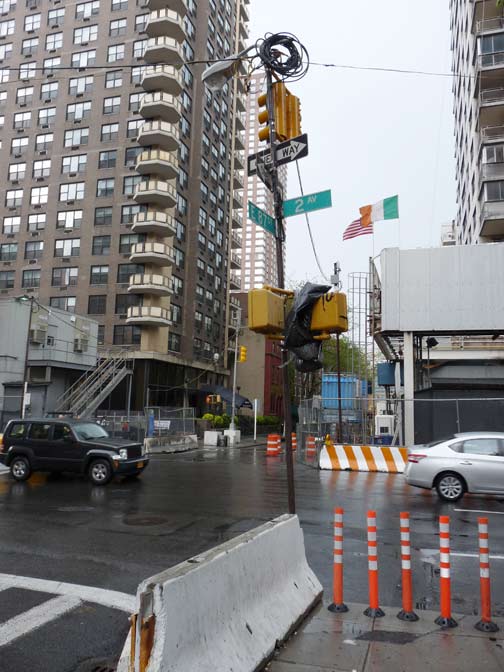 What kind of lamps should go back on 2nd Avenue when the construction is finished? Corvingtons? Bishop Crooks? Regular octa-poles? Something new?
I vote for leaving the plain pipes there!
5/10/14