After a walk east on Bergen Street from Cobble Hill, the sun was beginning to addle my pate, so I made for the subway on Eastern Parkway down Franklin Avenue, a neighborhood in transition from lower middle class to yuppification. There is an interesting mix of old school awning signs and new ones indicating upscale restaurants. (I'd have trouble with the fare, since I've been basically eating off the children's menu for 5 decades.)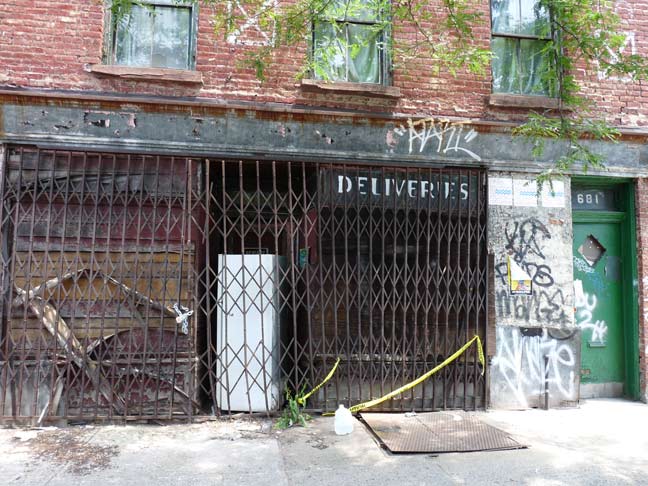 #681 Franklin, south of St. Mark's Avenue, appears to have been untouched for decades.
An overhanging vinyl sign recently dropped off this corner store at Park Place, and this got uncovered. It's probably a 1940s edition by the lettering, which later had a hand-drawn addition that got whitewashed, and now it's showing through again.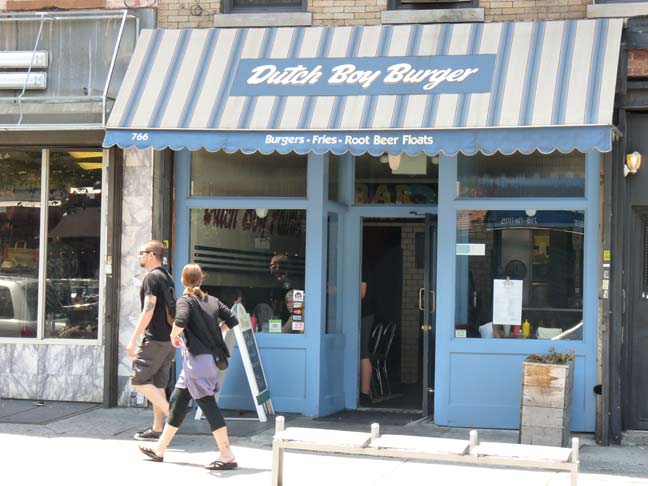 If you think you're familiar with this type of lettering, maybe it reminds you of something.
I snagged this in Richmond Hill in June 2014. The restaurant sign is a direct copy, er, ah, homage, to the classic Dutch Boy Paint sign.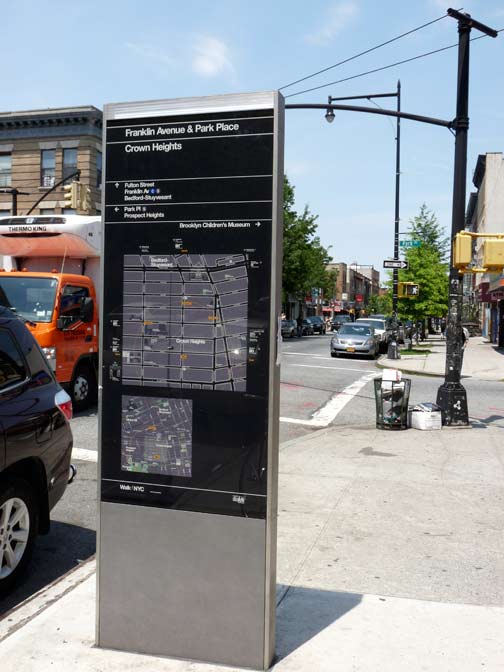 Neighborhood maps of various widths are going up around selected Brooklyn neighborhoods on kiosks. I imagine there's some wi-fi interactivity, though I wouldn't know. The trick will be to either quickly wash off whatever graffiti the local youth decides to bestow, or how quickly to replace the kiosks should the local youth prefer to destroy them.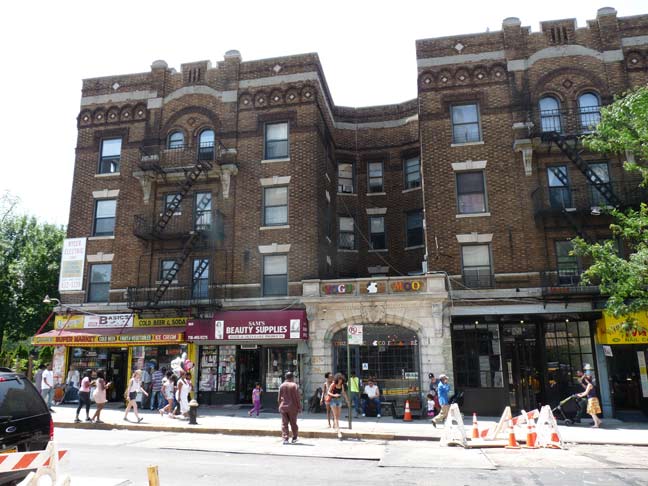 In the heart of Brooklyn, several early 20th Century apartment buildings have had their ground floors adapted for retail. I think it's done in the Bronx as well. This is the NW corner of Franklin and Eastern Parkway.
A pair of classics on the NW corner, one hand-lettered and the other with the now-underused Egyptian Bold font.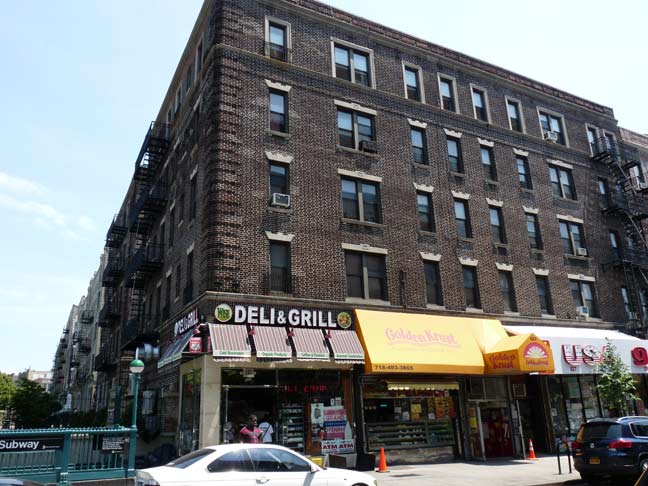 For decades, Maiman's Pharmacy's neon sign lit up the southeast corner, but in 2012 the drugstore closed and the sign was scrapped.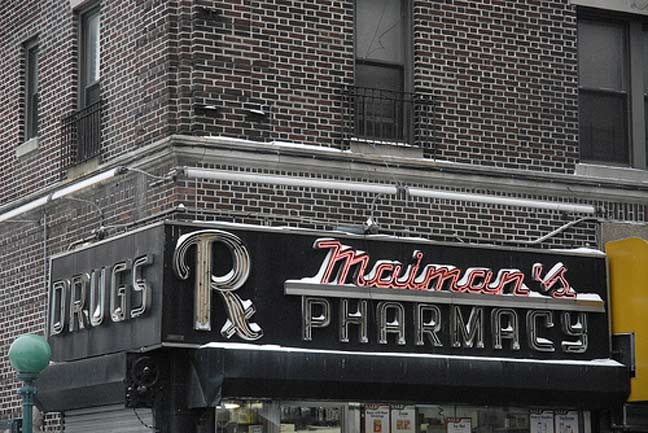 I snagged this shot on a snowy day a few years ago. New York Neon has a fairly detailed history on the Maiman's sign:
The sign appeared around 1951, the work of the Silverescent Neon Sign Co. of Brooklyn.  Some time ago I interviewed Al Higger, the retired former president of Silverescent, who recalled that the Maiman's sign was an example of a somewhat standardized design scheme the company deployed for drug store jobs throughout the city in the 1950s. Much more at the site. 
7/30/14