Gary Fonville made quite a find on West 145th at Frederick Douglass Boulevard (8th Avenue) as an ad for for the former Jack Sobel pawnshop ("loan office") around the corner has been revealed. Gary recalls the pawnshop from when he lived in the area in the 1960s.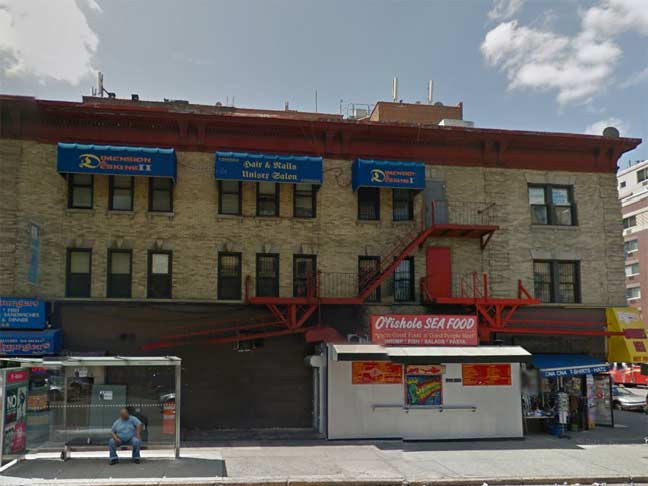 The sign was uncovered recently when the wood covering was removed on the wall to the left of the fish shack.
Gothamist found this sign around the same time, and took a closer look, finding posters from 1965!
8/28/14