The two "northeasternmost" of Queens' neighborhoods, Douglaston and Little Neck, somehow seem carved out of the rather exclusive, definitely monied precincts of the Nassau County towns immediately to the east, Great Neck and Manhasset. Part of it is their compactness: both neighborhoods are served by a short shopping strip along Northern Boulevard, and the area's hilly topography doesn't lend itself to block upon block of similar-looking ranch houses. ForgottenTour #83 met on Saturday, September 13th and we did about 3 hours in a rough circle around these interesting and historic neighborhoods.
Little Neck has been my neighborhood since 2007, when I moved to Westmoreland Gardens from Flushing. So, preparing for the tour and getting to the meeting place at the railroad, just a block away, was pretty easy. Breaking a string of excellent weather that had numbered almost 20 tours since May 2013 in Tottenville, the weather was threatening, though rain didn't appear until there was only about 20 minutes to go.
The Matinecoc Monument in the Zion Church cemetery commemorates those members of the Matinecoc tribe whose cemetery was excavated during a widening of Northern Boulevard in 1931. They were reinterred here.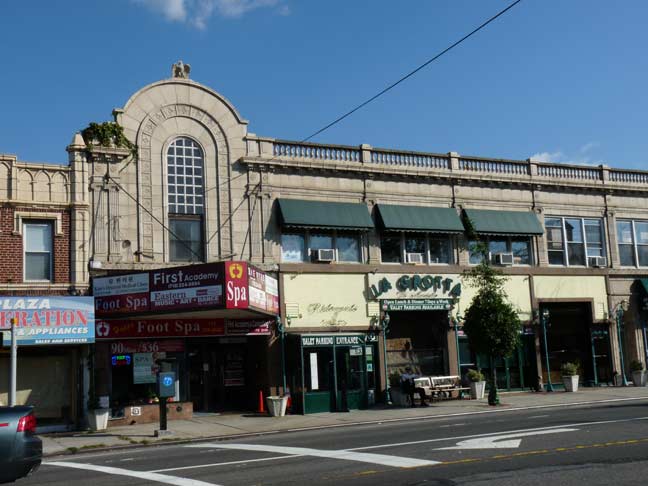 Former Little Neck Theatre, now mixed-use including La Grotta restaurant, Northern Boulevard
The historic Allen-Beville House in Douglaston was built in the 1840s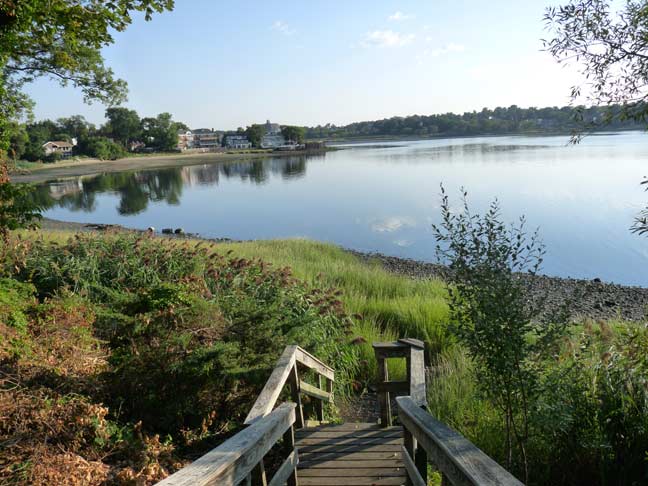 Looking west toward Little Neck Bay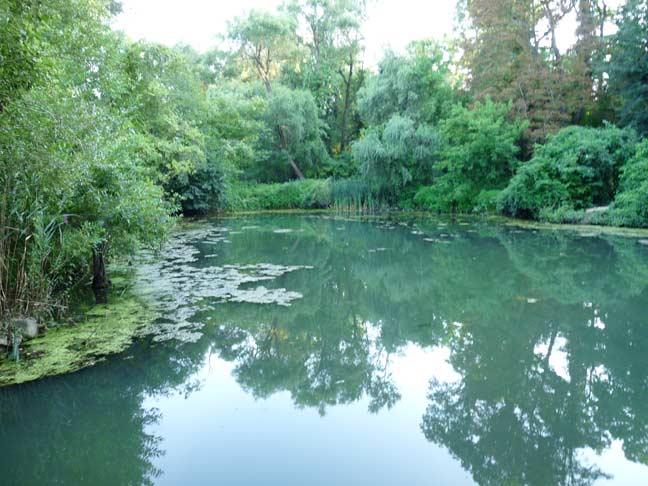 Aurora Pond is in Udall's Cove Park
9/29/14