The weather hopefully began a new winning streak for ForgottenTour #84, Saturday, September 27th, with sun and 80 degrees. ForgottenFans met at the recently restored historic stationhouse at the Brighton Line (Q train) Avenue H line, which was built in 1905 as a real estate office for local developer T.B. Ackerson.
About 25 tourgoers and I made our way through Fiske Terrace and Ditmas Park, both real estate developments from the early 20th Century. Most of the residences still stand in vintage condition. Along the way we saw Newkirk Plaza, which can be called Brooklyn's first shopping mall. It was built during a grade crossing elimination program on the Brighton Line in the nineteen-ohs.
After a look at the historic churchyard of the First Dutch Reformed, founded in 1652 at what is now Church and Flatbush Avenues, we drifted into the heart of Flatbush, visiting Erasmus Hall High School (where alumnus Neil Diamond gave an unscheduled performance two days later), Flatbush Town Hall, the original Ebinger Bakery, and the first Sears-Roebuck outside Chicago.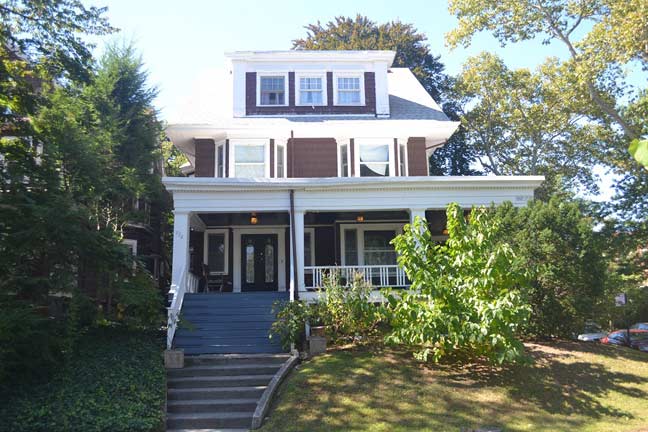 Fiske Terrace house, East 17th Street
Rich Melnick points out something to ForgottenFans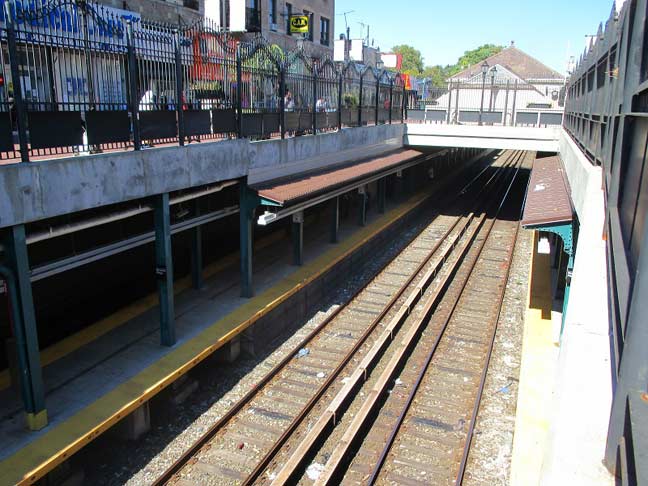 Brighton Line open cut at Newkirk Plaza
Lush garden at 1700 Ditmas Avenue
1890 Ditmas Avenue
Independence Bank painted ad
Loews Kings Theater, under restoration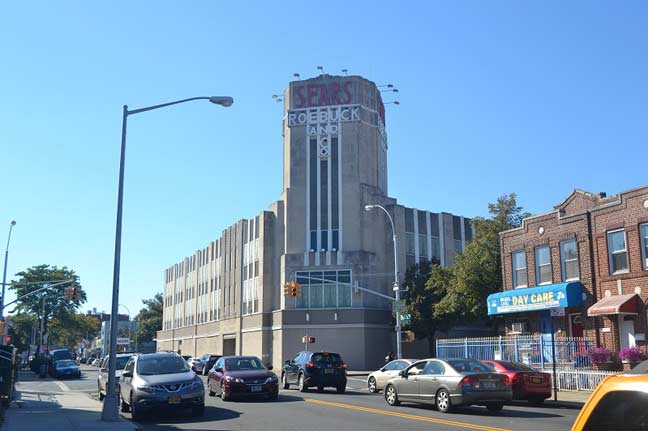 Sears, Roebuck & Co.
9/29/14