Heavy iron T-shaped directional signs were once standard issue on New York City's parkways. Originally the signs were white with black lettering and illuminated by attached incandescent bulbs. Today the lettering, increasingly in the Clearview font, features reflective materials that light up when headlights catch them.
There were rather less massive posts in the same shape that supported pendant incandescent lamps as well, though like the signs, fewer and fewer of those survive each year. Note the "telescoping" effect at the apex. This was a design element that reflected the tall stepped-back or "ziggurated" masonry skyscrapers then being built in Manhattan.
This post is on Union Turnpike east of 138th Street and directs traffic onto the Grand Central Parkway, which buddies up with Union Turnpike as its service road in this location.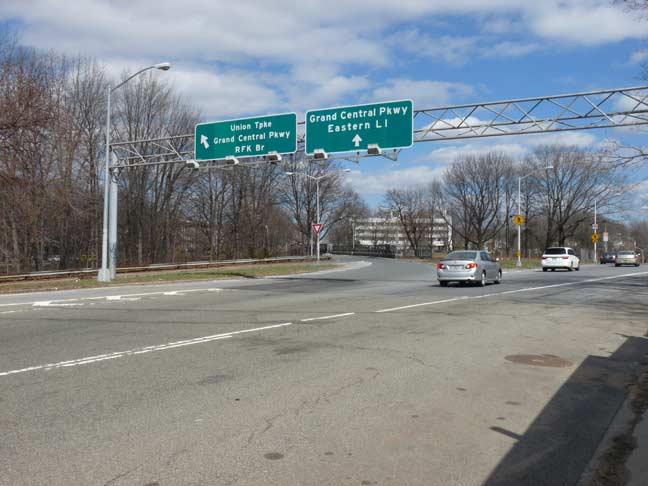 Meanwhile, an example of the newest sign infrastructure stands nearby.
11/20/14