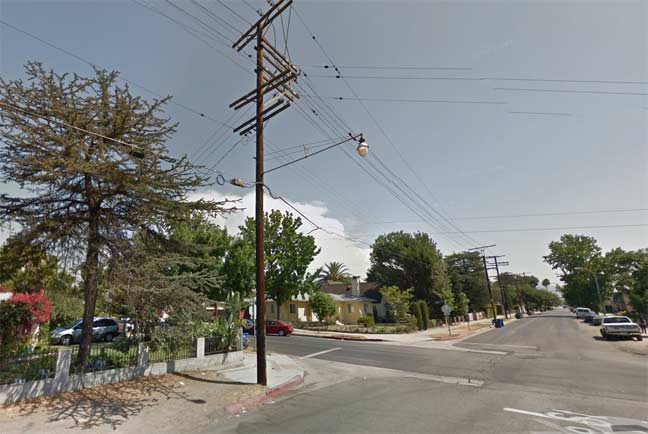 In a residential section of North Los Angeles, a pair of guy-wired telephone pole masts with incandescent lamps survived until early 2014 at Kittridge Street and Radford Avenue (above)…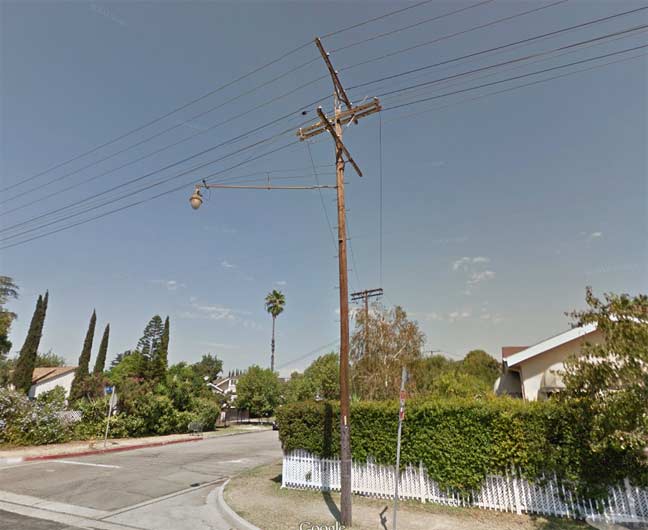 … as well as Kittridge Street and Ben Avenue (above).
Both lamps were finally replaced with brilliant white LED lamps in the spring of 2014.
LA has held on to several older lamppost designs long after they were replaced elsewhere, but the LED revolution, now underway in New York City, will probably doom any stragglers.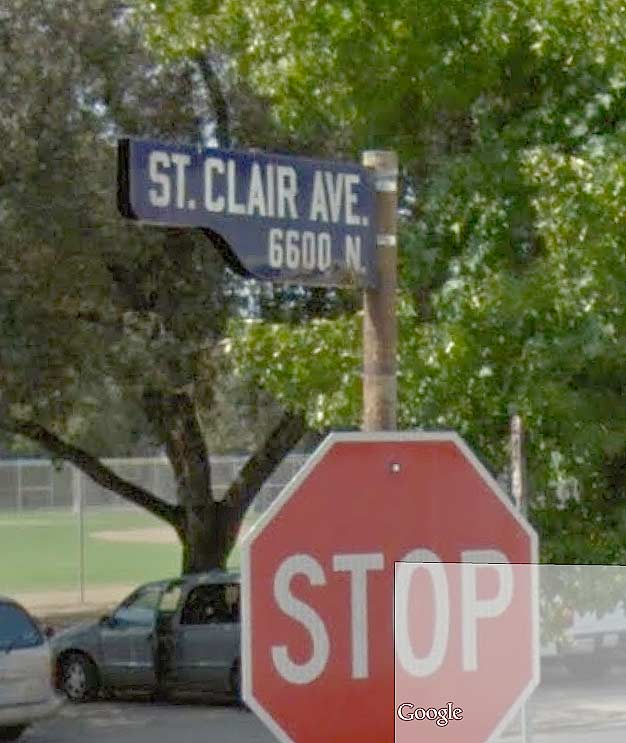 I also picked up his screen grab from a few blocks away on St. Clair Avenue. LA has retained some 1940s blocky navy blue and white street signs.
LA would be fascinating to walk around and survey the varied street furniture (and for me, at least, the palm trees, which to my eastern eyes are quite weird) but as the Missing Persons told us in the 1980s…
https://www.youtube.com/watch?v=OawzGzUrZmo
…nobody walks in LA.
Hat tip for Glen Norman.
12/23/14