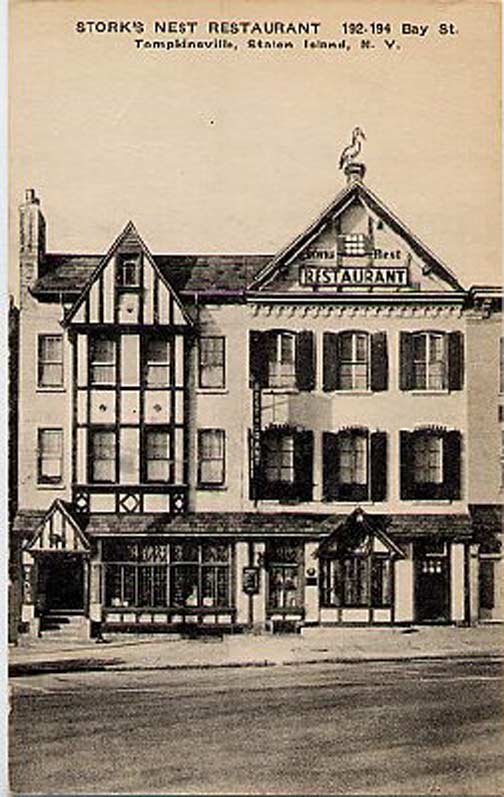 I was perusing my collection of Staten Island postcards (yes, I have one, and yes, I do that when researching FNY) when I noticed this one, depicting the Stork's Nest, situated in a row of Tudor-style storefronts with timbered pediments and shuttered windows, complete with an ornamental stork at the roofline.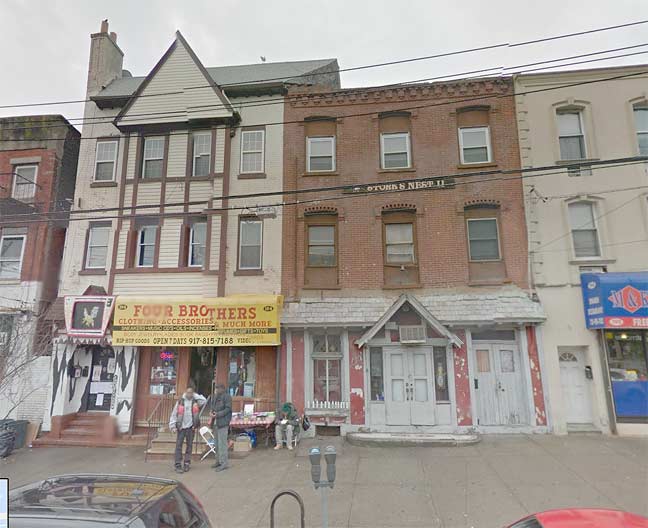 Now, while I can't remember what I had for lunch yesterday, that Stork's Nest postcard stirred up a latent memory. Didn't I see a "Stork's Nest" in St. George in Staten Island? I had indeed on Bay Street west of Victory Boulevard, and while I didn't have a photo handy, there's always Google Street View.
You can see that the pediment, shutters and fake stork are all missing, a battered "Stork's Nest II" sign still hangs on the exterior of the brick building. I see that the venue has been closed for awhile. The adjoining building still has its pediment and lingering Tudor touches.
12/2/14