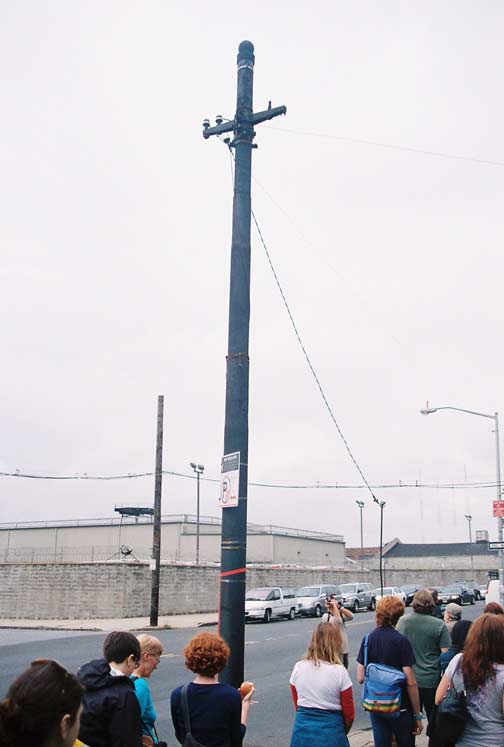 Outside the circa 1710 Onderdonk House on Flushing and Onderdonk Avenues , the seat of the Greater Ridgewood Historical Society (which is recommended for a visit) amid glass wholesalers, auto body shops, and collision repair places, is an old relic utterly unrelated to the old Dutch farmhouse.
It's a trolley pole that formerly supported overhead wires providing power to the Brooklyn-Queens #57 trolley line, which ran from downtown Brooklyn to Grand and Flushing Avenues in Maspeth until November 28, 1948. In this part of town, replacement motor coach bus lines simply assumed the old trolley line numbers, so that the B57 bus plies the same route on Flushing Avenue today.
Today it supports an electric or telephone conduit going into the Onderdonk House.
The greatest concentration of old trolley poles continues to be on Surf Avenue in Coney Island.
1/31/15