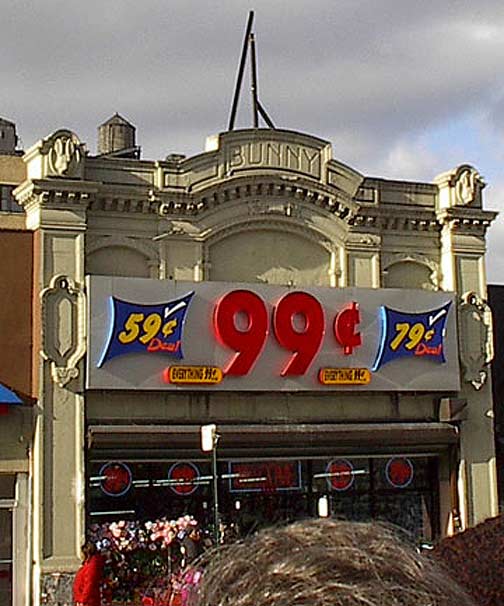 John Bunny was an early 20th Century comic actor and theatre impresario and appeared in over 100 silents in a little over five years, including a filmed version of Winsor McCay's "Little Nemo" (1911) and Charles Dickens' "Pickwick Papers" (1913). Bunny's exuberant style and 300-lb. girth made him a fan favorite; he was so well-known that many of his pictures billed him in the title.
Some theatres in Brooklyn and Manhattan, like Brooklyn's former Pavilion Theater at 7th and Flatbush Avenues and the former Nova, at Broadway and 147th, were originally named for him. A pair of stone rabbits in the façade of the old Nova Theatre location remained in place until just a few years ago.
Unfortunately, any trace of the Bunny Theatre, including the name and the stone rabbits, were stripped off the building a few years ago.
Bunny is buried in Brooklyn's Evergreens Cemetery.
2/4/15