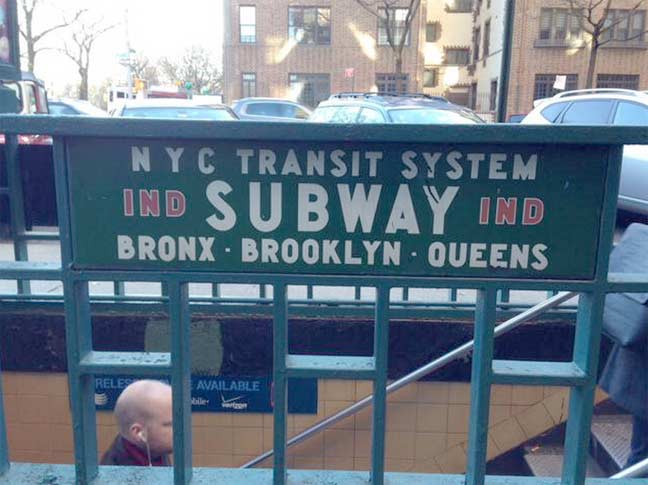 photo: Beth Goffe
It's well-known that the appearance of old street or subway signs on Forgotten New York is tantamount to those sign's death knell and that by featuring them here, I am dooming them to a premature death.
That may be the case.
I feel it's important to show them — their eventual replacement is 100-percent assured because the Department of Transportation swats these signs like bugs. Their only concern is that signs are standard and all other impulses are disregarded. The only chance this sign, on West 97th and Central Park West, facing the sidewalk has is if it's graciously donated to the NYC Transit Museum.
So, I'm just going to keep on showing them while they're still in situ!
3/11/15