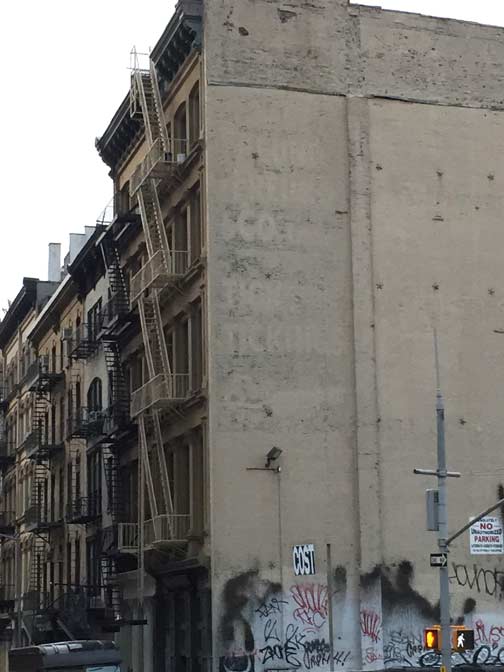 I had just finished a walk across the Manhattan Bridge after a shift in DUMBO and was heading west to the A train on Varick when I spotted this very faded ad on Franklin Street where it meets Church and the beginnings of 6th Avenue. Surprisngly, I hadn't noticed it before. Still visible are the words Freund and ticking. I knew where this was going, but I turned to the Indispensable Walter Grutchfield for conformation.
Turns out this was an ad for Freund, Freund & Co. (likely pronounced "froyned") mattress and textile business, and it goes back a long way. Joseph Freund immigrated from Germany in 1839 and had set up a business in lower Manhattan as early as 1845! He was joined by his sons a few years later, and the business thrived at several locations downtown.
Their Franklin Street location was one of many, settling here in 1906, and were still in business in 2002. Grutchfield snapped the photo that appears on his website in 1989.
"Tick" and "ticking" refer to bedcovers and the materials used to make them. This part of town was once the "bedcover district" as I used to see a number of storefronts with the word "ticking" stenciled on the glass, but no more.
3/17/15