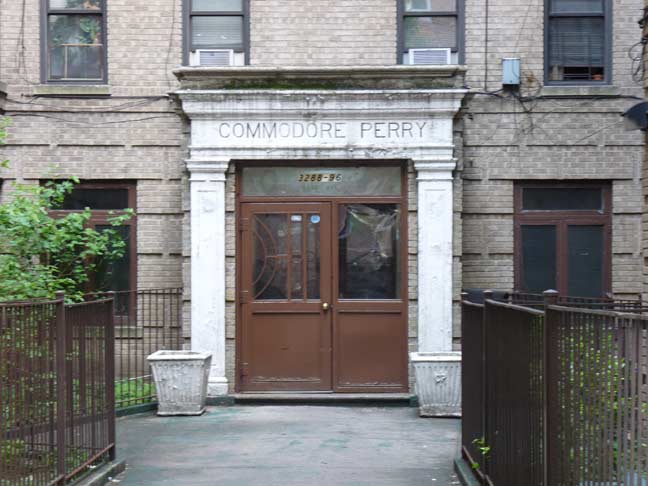 Greenwich Village's, Perry Street, as well as Norwood's Perry Avenue, are named for US naval hero Commodore Oliver H. Perry, who, after winning the Battle of Lake Erie in the War of 1812, stated "we have met the enemy and he is ours," later revised by Walt Kelly's Pogo: "we have met the enemy and he is us."
Parallel avenues, Decatur, Hull and Bainbridge, are also named for War of 1812 figures; the US Constitution's commanders at various times were  William Bainbridge and Commodore Isaac Hull. Commodore Stephen Decatur was involved as a naval commander in several of America's conflicts in the early 19th Century.
The Commodore Perry, 3288 Perry Avenue, is one of a number of apartment buildings in Norwood, Bronx, the Borough of Apartment Buildings.
5/22/15