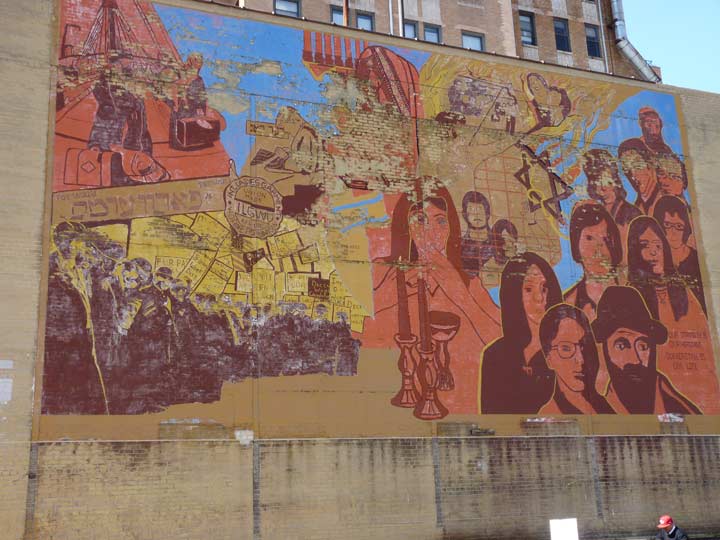 Inscribed with the words "Our Strength Is Our Heritage, Our Heritage Is Our Life" (seen on the lower right) this mural at 232 East Broadway east of Clinton Street depicts major events in Jewish history over the course of a century, including the exodus from Europe, the rise of the labor movement on the Lower East Side, the Holocaust, the founding of the state of Israel and the plight of Soviet Jews against the backdrop of religious observances.
The masthead of the Forward, the  influential daily founded by Abraham Cahan in 1897, is on the left and the symbol of the International Ladies' Garment Workers Union is in the center left.
The mural was created in 1972 by a group of teenage artists under the auspices of CITYarts, some of whom were children of Holocaust survivors. Some of the artists are pictured on the right.
6/22/15