Circo's Bakery, at 312 Knickerbocker Avenue at Hart Street, has been a Bushwick fixture since 1945, according to the store's website. Original founder Circo sold the shop to two longtime bakers in 1973, and one of them, Nino Pierdipino, still runs the shop with his two sons Salvatore and Anthony.
The sign may or may not be 1945 vintage, but it's at least a few decades old.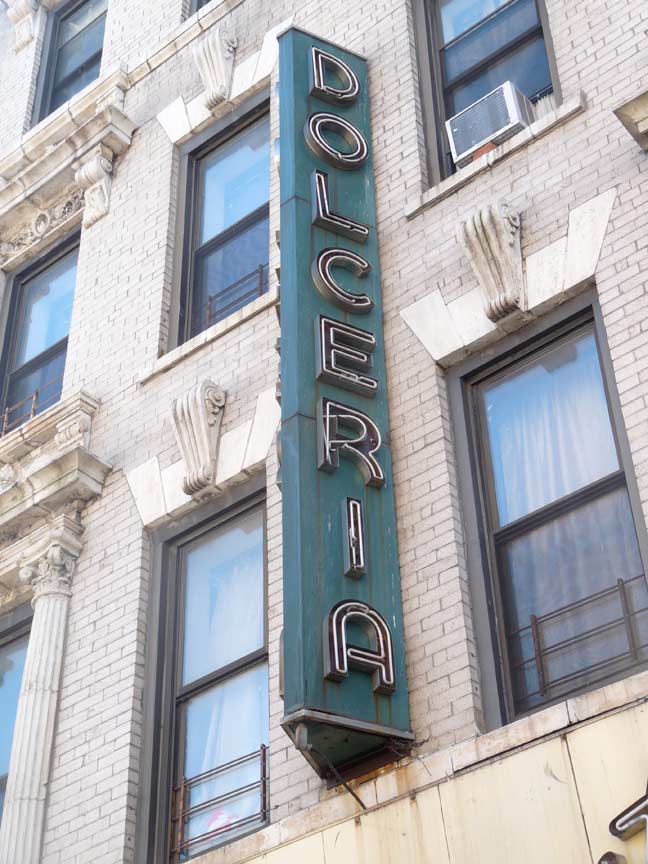 A two-sided vertical neon sign appears over the main sign. Since dolce is "sweet" in Italian, we may translate this as "place where sweet items are produced."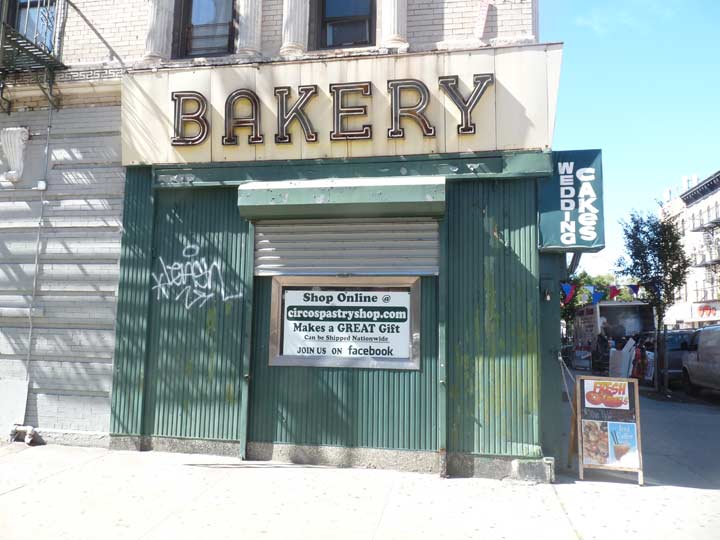 A corner location on Hart Street allows another vintage neon sign to wrap around the side.
8/5/15