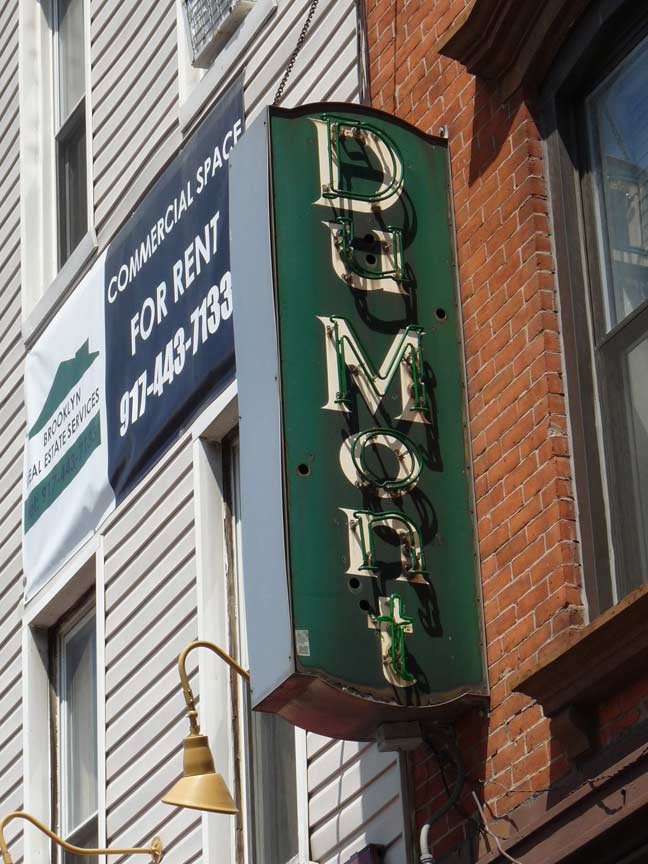 A sign on Union Avenue perpetuates the memory of two different businesses in the same location.
Long before Fox launched a 'new' fourth TV network in 1986, the DuMont network was in business between 1946 and 1956, presenting the original Honeymooners, Captain Video and Bishop Fulton Sheen.
The DuMont network developed from the research efforts of DuMont Laboratories, founded by Dr. Allen B. DuMont, a brilliant inventor. One of DuMont's early inventions was the so-called tuning eye, which he sold to RCA for $20,000. DuMont developed the first long-lasting cathode ray tube, the basis of electronic television, and was first to offer a home television receiver to the public in 1939, exhibiting sets at the New York World's Fair that year. For these and other reasons, Allen B. DuMont has been referred to by many people as "The Father of Television." DuMontnetwork.com
In fact, DuMont pioneered many aspects of TV/radio and remained in business selling TVs after its network folded. You can still see several DuMont ads scattered around NYC, like this neon sign on Union Avenue near Metropolitan Avenue.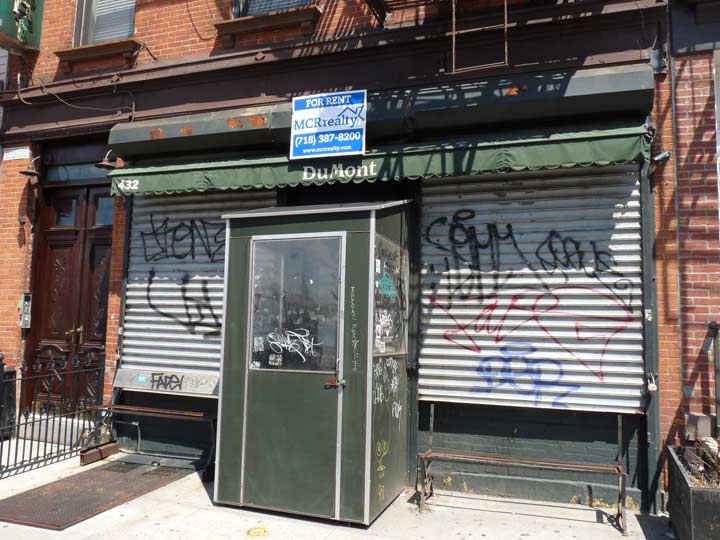 This spot at 432 Union Avenue was the original location of DuMont Burger in 2001, which specialized in haute cuisine hamburgers as "The Willie" was beginning to gentrify in the 1990s. The neon sign was already in place, so the owners found it expedient to name the place for the neon sign. DuMont Burger, a 'spinoff' from the original location, is at 314 Bedford Avenue, between South 1st and 2nd Streets. One may wonder why they didn't take the old sign with them, but it's OK — in place, this sign has now outlasted two different businesses that couldn't be more different.
Tragically, DuMont's first owner committed suicide in 2013.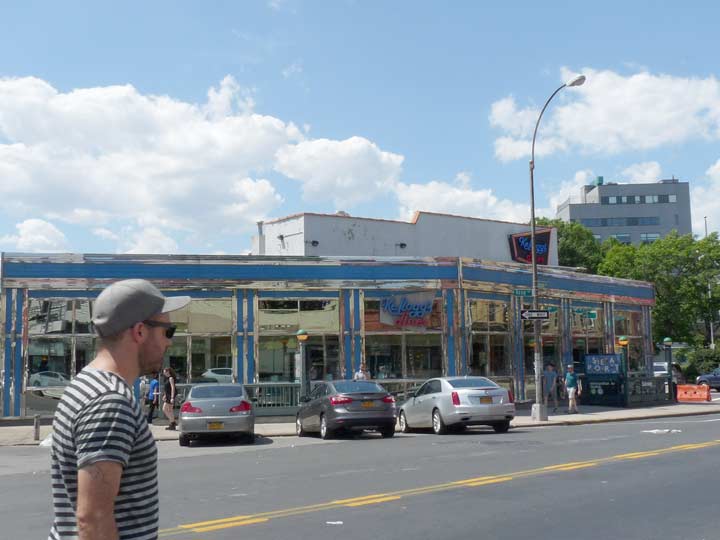 A few years ago a friend ad I were on an errand in Williamsburg and decided to check out DuMont to see if the burgers were as good as the reviews said. No chance — the place was swamped. We had the Kellogg Diner burger across the street.
8/3/15