Taaffe Place runs for a few blocks in Clinton Hill between Flushing and DeKalb Avenues, wedged between Classon and Kent. It's pronounced "taf" as far as I know, and is actually an Irish surname, an Irish transliteration of the Welsh equivalent of David (Dafydd), the patron saint of Wales.
#159 is an odd bird just north of Myrtle; it appears to be a former stables, with the faded sign "American Refractories" above the doorway.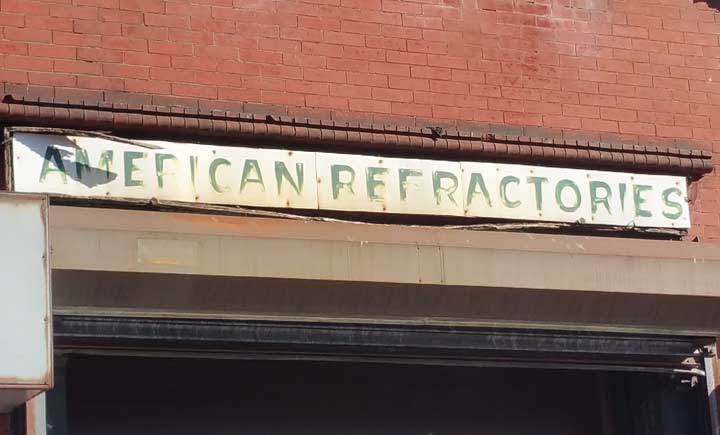 By definition, refractory materials retain strength at high temperatures. Therefore, refractory materials are used in the production of kilns, incinerators or reactors. Common materials used to make them are oxides of aluminum, silicon, zirconium and magnesium; commonly they have to withstand temperatures of 1000 degrees C or better. The compound tantalum hafnium carbide has a melting point of  4215 degrees C.
So, some time ago, there was a hot time in the old town at this place.
Photos: Gary Fonville
11/14/15